People have different ideas and image about fashion. Some of them would like to wear something special and some of them do not care about their clothes. Most women take care of their style and what they wear, and I am one of those women, the one who has a different image from fashion. Mostly, I like fashion clothes with traditional designs such as needlework. As I am working mostly with women, especially with the young generation, I have found them interested in such businesses. Most of the female students in schools have made interesting Afghan handcrafts. When I share the idea with those women, they are really interested in working in clothes design.
It really made me want to start working with these women. We created a community of Afghan women and are going to launch a company named "Afghan Fashion House". The main purpose of Afghan Fashion House is to show the new designs and fashion made from traditional and modern styles to the world. The Afghan Fashion House is to be different and to produce the best quality.
Last week, I met with two people from USID, Miss Emily and Mr. Javier, the Economic officer. They were really interested in knowing more about our business for IT services which Afghan Citadel provides in Afghanistan, and about our partnership with Film Annex. I also introduced our new women-owned business in fashion. I showed them some of our designs and clothes made with Afghan silk. They are really interested in our business and promised to help us in this initiative. They would like to be the first people to buy our products.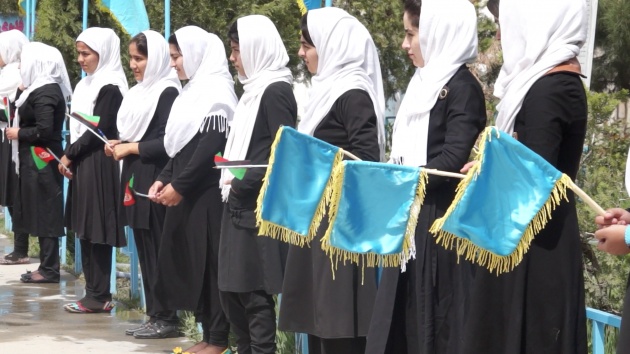 I am going to find some new opportunities to help and support our new business. This way, I would like to help the Afghan culture and Afghan women to stand on their own feet.