It has been a while since we have started our digital literacy courses at schools. The classes are going well and in spite of the cold weather a lot of students are participating the classes. This week we decided to evaluate our students with quiz and see if they really learn the content of the class.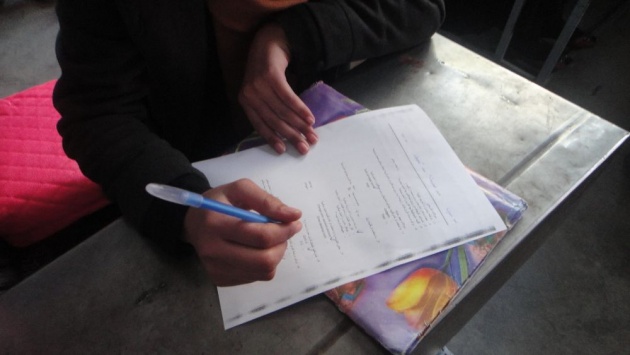 We have taken quizzes from all school and the result was amazing. We were not expecting such a great result from the students. This quiz made us confident that we are on a right path and we give the women in Afghanistan what they really seek for.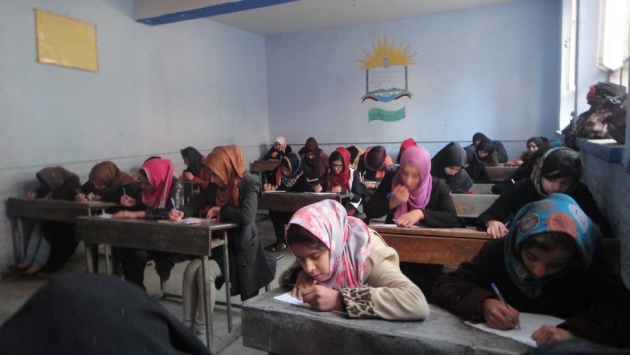 Latifa one of the students in Hatifi High School said "This quiz was totally unexpected and I really appreciate that the teacher did it. Such quizzes make us understand how much we really learned from the class and I hope that be the quizzes like this in the future."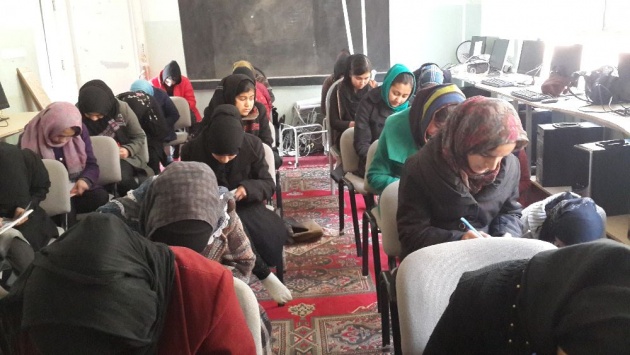 As we know the Persian year is slowly getting to the end and this end of the year brings some stress and worry for some of the students. End of the year means University Entrance Exam which is called Kankor in Afghanistan. This Friday Kankor is going to be taken from Herat high school graduate students. Students who get the highest marks from this exam will enter the faculties upon their choice and if the marks they get do not complete the faculty required points they fail.
The exam is taken from all over Afghanistan and then answer sheets are being checked in Kabul, after the all papers are checked the result is being announced through Ministry of Higher Education Website.
Since the education system is also broken such as all other systems in Afghanistan, the government cannot take some many students to the Universities. The previous years just 10% of the whole participants entered Universities the rest all failed. This year Herat has around 17,000 participants in total which most them are the ones failed form years before, however Herat University can take just 3000 new students this year. Around 45% of these participants are girls which show the enthusiasm for seeking knowledge among women in Afghanistan in spite of all the restrictions available from families and society.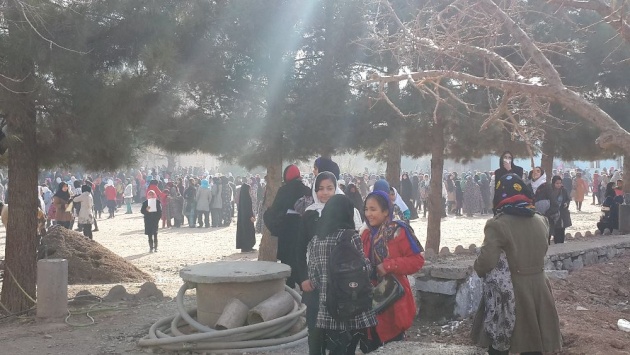 In Kankor normally men are passing more that women and that is because they can easily go to some private courses and learn a lot of things there, but unfortunately women do not have this freedom.
Lima one of the students in Gowhar Shad High School says "The way Konkor is taken is not fair. All people know that in the school you cannot finish all the text books for a class and that is due of a lot of problems such as lack of teachers, security and many others. Men are all going to private courses and learning everything, therefore they can easily pass the exam."
Hengama a 12th grade student of Majoba herawi high school said because of financial poverty
I cannot go to private courses she continued I am thankful of WomenAnnex Foundation because of digital literacy courses and if "Besides these courses at schools you organize some science courses that help us get ready for Kankor would be great for us. Since we cannot go to private courses it would be a great chance for us to learn things here at school and our families won't have any problems with that."