Afghanistan as part of the strategic country in Asia, sure enough has had a long honorable history. Passing from different kinds of obstacles, such as abroad invaders and civil war during the 3 passed decades we lost almost everything. Many kinds of social and cultural problems grew up in our country and caused a serious anxiety among our people.
However, passing the hard and horrible time and grabbing the small piece of freedom, now new hopes are growing in every afghan men and women. Therefore the media has had a great effect on solving the social problem.
Living in the 21st century there is no doubt that the worldwide are going to show most of the social issues by making films, rather than writing a book, because the psychologists saying that presenting things through watching are more effective than reading or hearing them.
Afghanistan according to its historic and tragic history for sure has thousands of documental and true stories for making sad and interesting movies. I can strongly say that each person of this country has a real story worth recording and making film. You may have watched some of the new western movies lately that have been chosen from a true story of afghan people.
Last but not least, fortunately our people specially the youth have been always trying to make films and we have had some good and sophisticated film makers in our country. The problem is that first there have not been enough modern film making equipment and second most of our women are really interested in making movies, but they have some kind of fear and anxiety to come in front of the camera.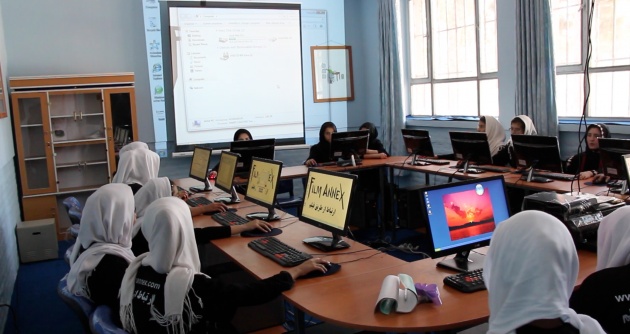 However, Film Annex with Afghan Citadel will help all film making interests, especially the high school Afghan girls to create their films and share their thoughts and blogs with others. Film Annex is an online platform and is starting an exam to find out the best talented film makers.
The students would load their films on Examer platform which is an online and vocational platform. Then film maker in NYC will test the students' scenario through online and will give awards to the 3 top selected scenarios