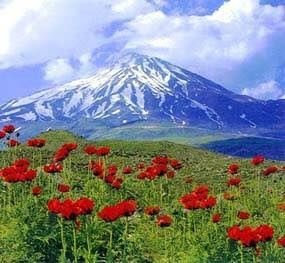 During its 64th session on Feb. 23, 2010, the United Nations recognized March 21st as the International Day of Nawroz, calling on its Nawroz-celebrating member states to study the festival's,
"The General Assembly's decision this year to recognize the International Day of Nawroz is evidence of a growing global awareness of the holiday's significance not only in the regions where it is celebrated but around the world..."As we commemorate this first International Day of Nawroz, I hope countries and people around the world will draw on this festival's history and customs to promote harmony with the natural world and foster global peace and goodwill,".
Over 300 million people celebrate Nawroz around the globe, including the Balkans, the Black Sea Basin, the Caucasus, Central Asia and the Middle East. In Farsi literacy Nawroz is called as new begging and forgiveness by offering the sweets to the people.
In Afghanistan every city has some sort of central festival where the people collectively welcome the New Year as well as the spring season. Capital Kabul and Mazar-e-Sharif celebrate the New Year with a different style, especially the biggest festival held every year in Mazar-e-Sharif. In Balkh province, hundreds or thousands of people, starting from early morning, gather around the historical shrine of Hazrat Ali, the son-in-law of Islam Prophet Mohammed and also the fourth Caliph of Islam. This is the historical shrine with a history reaching back hundreds of years and the people of Afghanistan, especially the northern people, have very high respect and pay tribute to this shrine. The shrine is always full of pilgrims from almost all parts of Afghanistan. The main function of New Year is also held in this shrine. This shrine is also famous because of the blue mosque. It has a lot of attractions for foreign tourists and the blue dome of the shrine is a noble piece of ancient architecture. The main reason is not only to celebrate New Year but the gathering of the people and the brotherhood and unity among the people.
The red rose naturally grows every year in the deserts near Mazar-e-Sharif city, so that is why it's also famous for the Red Rose ceremony – it shows the spectacular desert views.
During the regime of Taliban there was ban on the Nawroz celebrations as they termed it unislamic but since 2001, every year the festival of Nawroz is being observed once again every year by Afghans all over Afghanistan.