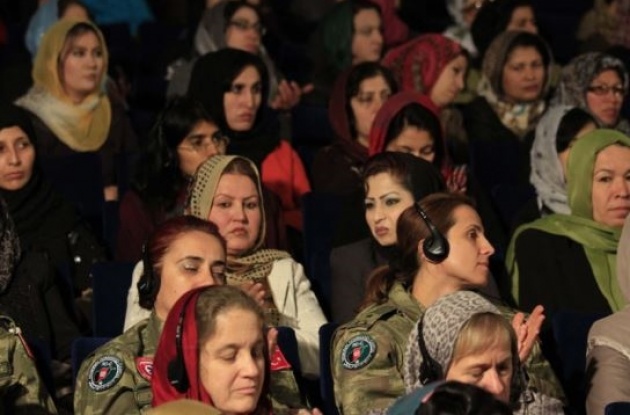 The United Nations Assistance Mission in Afghanistan (UNAMA) said Afghan women should have an active role in the upcoming elections and the peace process.
The UNAMA office recognized and appreciated forty Afghan women who have been active in defending women's rights.
Tahmina Kohistan from sports sector, Mainzha Hewad from arts sector, Sadaf-a graduate from the engineering school, and Police Officer Nasreen were among the forty ladies who received recognition awards from the UNAMA office.
This comes as many women across Afghanistan are facing violence and security problems.
Women who are actively fighting for women's rights have repeatedly become victims of violence and have received threats. Some of them have even lost their lives for this cause.
According to the Afghanistan Human Rights Commission, more than 4,000 became victims of violence last year.