With almost three decades of war in Afghanistan,youth of Afghanistan has been deprived of basic education and platform where they can prove their talent, their worth and prove that they can compete and show their potential on international level.Mass exodus and poor financial conditions add to their miseries.
But since 2001, international community has been more active and focusing on educating young age people of Afghanistan by providing fully funded scholarships, internships, training and arranging workshops to enhance their skills. International community are providing golden opportunities to youth of Afghanistan in shape of scholarships, they can study and they will be paid stipend as well. It is time to grab these opportunities and make a future.
According to latest statistics,55.3% of total population of Afghanistan includes people of age more than 15 years that includes youngsters.so this number is very encouraging in the way potential of these youngsters can be used through proper training and education and their services can be used in positive way of building Afghanistan.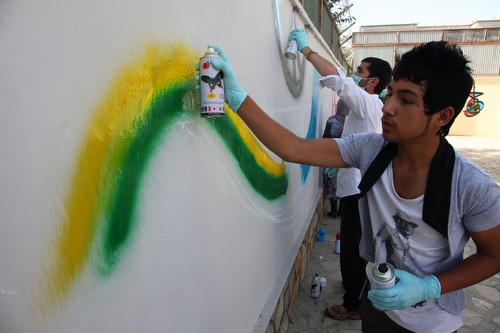 There are high expectations from new generation of Afghanistan.Investment has been done in youngsters by providing them with quality education so that they can serve their nation and lead the nation.The new breed is future of Afghanistan and their services will be needed in the future.Education is very important and for this cause,they are provided with scholarships and other funded programs that they can study.It is time for youth to step forward and do something for Afghanistan.We are youth and we are future of Afghanistan.We should work irrespective of what caste we belong to, we are an Afghans and Afghanistan needs our services.