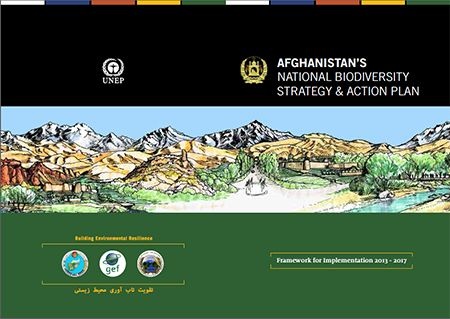 The bio diversity scenario is in disarray. The environmental issues of Afghanistan are devastated due to continuous conflicts for decades. Afghanistan for years has been just a battleground has resulted in nonstop deforestation. Forests chopped down, grasslands tainted, soil erosion impacting wildlife hazards.
Deforestation resulted not only due to various scuffle, but effected people trying to find a shelter, the need for fuel wood and food added up to the woes. A complete lack of preservation of natural resources by the ruling authorities was of least concern.
Obviously there was other vital issue; the fight for human existence, daily struggle of the basic needs lead to little or no significance for Bio- Diversity. The after effects are now evident a drought like situation with lowered water tables, dried-up wetlands, denuded forests, eroded land and depleted wildlife populations.
Afghanistan a ground of nine species of wild cats- snow leopard, leopard, lynx, caracal, leopard cat, jungle cat, wild cat, Pallas's cat, and sand cat; The largest species of wild sheep the Marco Polo sheep, found only in the Pamirs in Afghanistan having horns that can span over six feet in length. Particular mention of the Wakhan Corridor is absolute scenic beauty known as the roof of the macrocosm. The region rimmed by the Hindu Kush, Himalayan, Karakoram, and Kunlun ranges.
The future Afghanistan government should see through more priority in respect to meeting the biodiversity aspect in this great country.