Footballers from Afghanistan beat a team from Pakistan 3 - 0 in the country's first international game in a decade. Afghanistan took an early lead in the game, scoring three times halfway through the second half of the match. The game, which was a friendly game held prior to peace talks between the two countries, was held in the Afghanistan Football Federation (AFF) stadium. 6000 fans crowded the stadium, and celebrations broke out around Afghanistan following the match.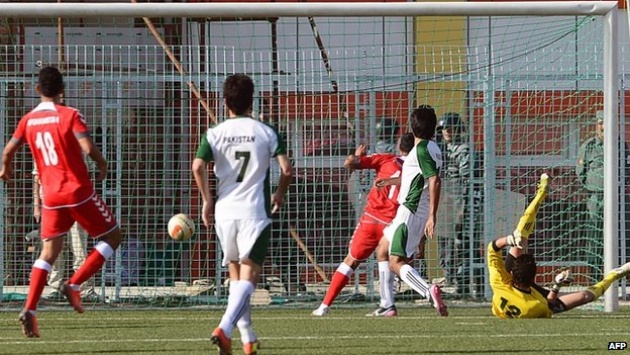 This football game between the two countries was the first in 30 years - their last match was held in 1977. The game was broadcast live, and was referred to as a "deeply symbolic moment" by BBC's Karen Allen. Officials from both countries expressed hopes that the game would help build a relationship between the two countries.
Football teams in Afghanistan have recently been lauded around the globe for their performance within the country. Teams like the Esteqlal Football Club are on social media sites, interacting with over 50,000 fans. They're even posting videos of their matches and interviews with players. This lets people around the globe interact with one of Afghanistan's best football clubs.
It appears that football in Afghanistan is set to take the world stage. Between social media, videos of games and international matches between countries, football is not only a great way to break barriers among countries, but may also open Afghanistan up to the world.