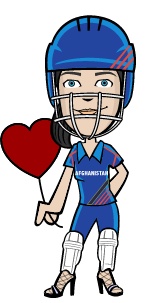 Let me change costume again today, I am with Afghanistan and I am loving this new blue attire with string lines in its shirt and helmet too. Aside from that, I had also changed my stilettos to this brand new one with higher heels and white straps.
I still do have the balloon on hand and the stockings too! Isn't it cute? I fine that really nice and attractive. It is very chic to see my avatar with sporty outfit yet it is wearing these high stilettos and of course the stockings too! This reminded me of a specific quote from one of my gay friends saying that the higher the heels, the close to God.
So I am wondering if you guys were able to change costumes too today? I had made it a point now to get my outfit changed everyday so I can wear everything that I had bought from the shop.
Enjoy your day guys!