Film Annex means: فیلم پیوست
The "Annex" means addition or extension.
Film Annex has two mottos. One is Connect Through Film, meaning use films to connect with others: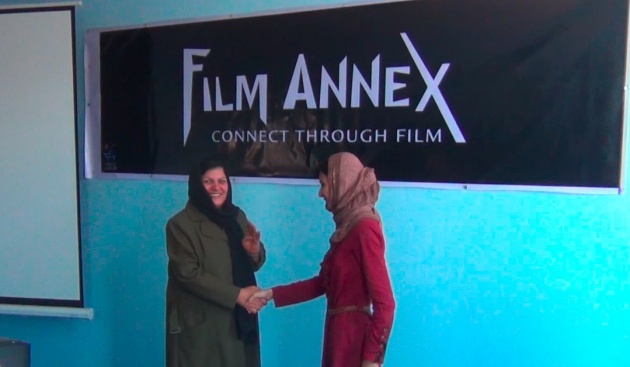 The second motto is: Get Sponsored, meaning "make money with your videos and blogs."

Film Annex is a company with over 45 million unique viewers (mostly in America and Europe) and 35,000 professional films and videos. All content is monitored by an Afghan Editorial team so it's safe for Islamic standards. It also has 300,000 registered users including 40,000 professionals of the film and writing industry and quality content providers.
This partnership assures quality content and a large promotion beyond the borders of Afghanistan.
The current numbers for the
Afghan Development Web TV
are:
Volume of traffic: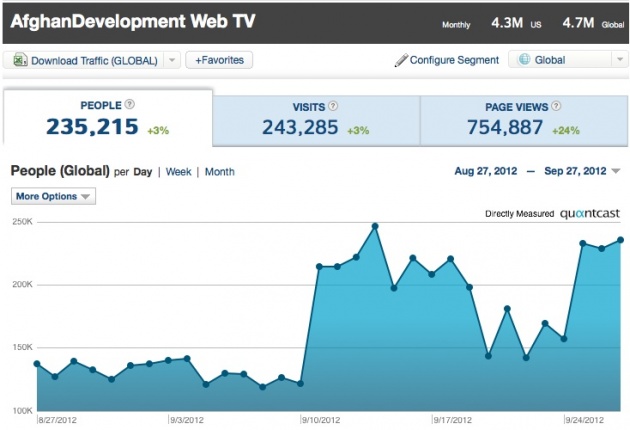 The US demographics are: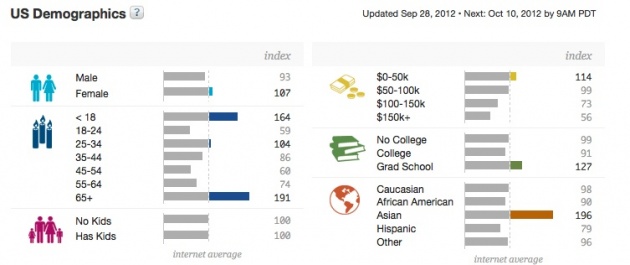 After 5 months of operation, the Web TV generated $66,762 x 2 = $133,524 for a total spending of $100,000 and a net profit of $33,524. For October, we already accounted a spending of $20,000 for the 6th Internet classroom, with a potential revenue of $25-30,000 that should increase our net profit above the $40,000 mark.
The Afghan Development Web TV and the
Afghan Digital Incubator
business model have been proven profitable and self sustaining.