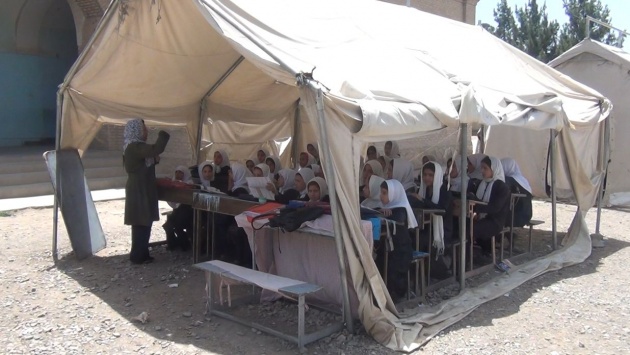 I was recently watching an episode of "60 Minutes" on CBS, when one of the pieces on the show caught my attention. Scott Pelley was interviewing Craig Kielburger, a Canadian activist for children's rights, whose story was to say the least inspiring. When Craig was in seventh grade, he was shocked by the murder of a boy his age in Pakistan. This Pakistani boy had previously been enslaved in a carpet factory, and after escaping, he had lead a campaign against forced child labor in Pakistan. His protest dangerously exposed him, and eventually his voice was silenced. When he read what happened, Craig realized that something had to be done to free and save children from slavery. He started - with no financial support - "Free The Children", a charity organization dedicated to free children all over the world not only from slavery, but also from poverty and illiteracy. He started building schools with the help of volunteers - mostly teenagers - coming from all over the world. Free The Children is making a commitment to fight hardship and ignorance. They currently have schools in 45 countries, a 30-million dollar charity per year, and an army of 2 million young motivated volunteers building and operating schools, providing clean drinking water and connecting local craftsmen to local markets, so that local economy can be developed. As Craig Kielburger puts it, "Free The Children represents the world's largest network of children helping children", and it's growing.
On a different level - but inspiring nonetheless - Film Annex and the Afghan Citadel Software Company have joined forces and resources to help developing the education system in Afghanistan. Schooling in Afghanistan is still a privilege offered to some but not all children, and technology is barely provided. Classes are often held in courtyards under tents with little or no protection from winter's bitter cold or summer's unbearable heat.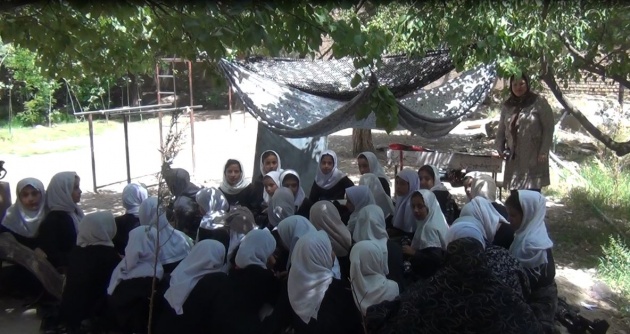 The problem is not lack of education in Afghanistan, but rather lack of resources, and, especially for young Afghan women, lack of security. The government is trying to improve the protection for female students going to school, especially in the countryside. But radical groups still pose a serious threat to their lives. Education for women is not an option in the obtuse and intolerant ideology of these extremists, and the reality is that drinking water is still being poisoned, acid is still being thrown to their faces, and Afghanistan schools for girls are still being burned.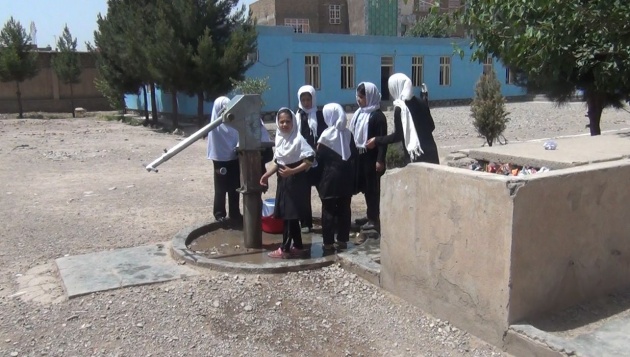 In a world in which tradition can and often does represent an obstacle to the professional development of individuals eager to make a difference, staying connected to the rest of the world is essential. Global awareness creates local awareness, and local awareness inspires local society change; but without a global vision of reality, people live detached from it, and either don't question the values of society, or even if they do, they don't know what and how to do it. The Afghan Development Project created by Film Annex and Citadel is building over the course of three years Internet classrooms in 40 schools in Herat, the third largest city in Afghanistan, bringing 160,000 children up to speed - so to speak - with what's happening on the planet. Brand new computers are being distribuited, and a brand new curriculum being implemented on this video in the sixth school right now.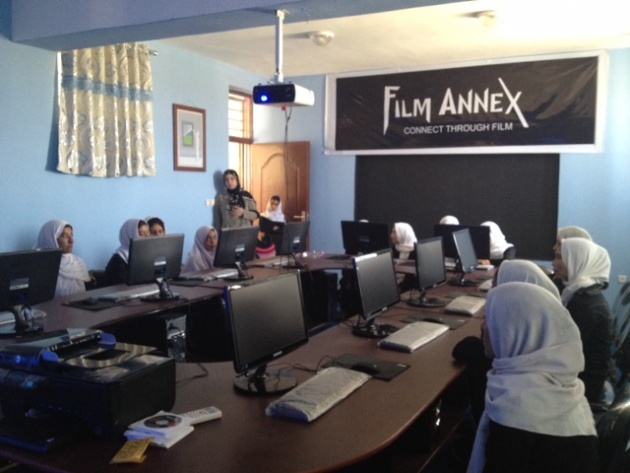 This means that a new generation of young and eager individuals is being given modern tools to utilize in order to transform business opportunities into real jobs, making a difference not only for themselves, but also for their country. A change in the Afghanistan culture is needed to develop the Afghanistan economy. Film Annex is doing its part. Who will be next?
Giacomo Cresti
http://www.filmannex.com/webtv/giacomo
follow me @ @giacomocresti76