The monetary banknote of a country is a symbol of its national prides, specially, when it is involved with the history and culture of that nation and kept its value during the up and down accidents. But it is different in Afghanistan. Afghanistan is one of the bound countries that by changing the kings, kingdoms, governments and leaders, all the national symbols as money, flag and so more changed. The first monetary banknotes of Afghanistan published in 1919 in the kingdom of Amanullah Khan. The first monetary unit of Afghanistan was called Kabulian Rupia. The first time one Kabulian Rupees published in one unit notes. At the bottom of the money in Persian was written that by the mentioned amount it is justified by the stocks of the government.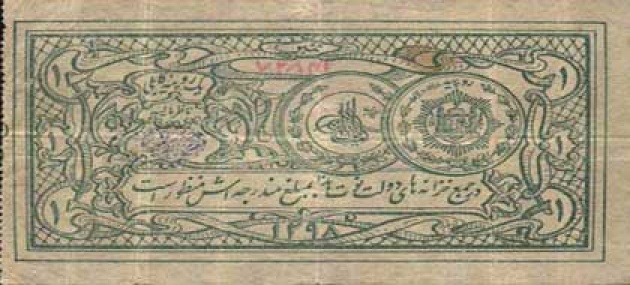 Next year banknotes in 5, 50 and 100 Kabulian Rupias publish and were valid up to 1925. Then the Afghanistan's monetary unit changed from Kabulian Rupia to Afghani.
When Amanullah Khan kingdom collapsed, and King Habibullah khan came to power did not publish a new money, but changed the symbols and some marks on the money.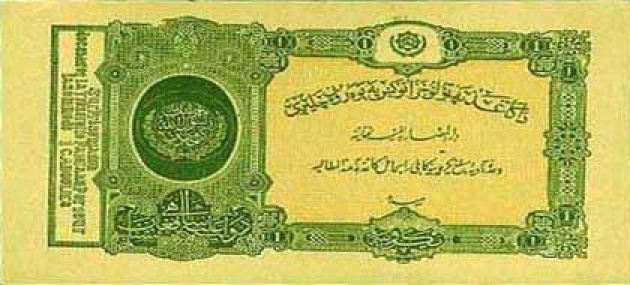 In 1939 The Afghanistan's central bank established and the government assets, all transferred to this bank. For the first time legally this bank published the banknotes of 2, 5,10,20,50,100,500 and 1000 Afghanis. By establishing the Afghanistan's central bank and publishing money by this bank Persian statement replaced to the Pashto statements.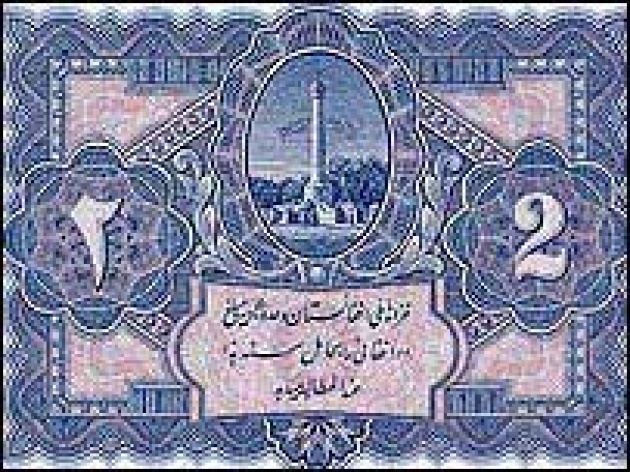 In 1948 in kingdom period of Zahir Shah, the banknotes published for the second time with little differences. Then in 1961 for the third time, in 1967 for the fourth time Afghani's banknotes published by king Zahir Shah's pictures on them.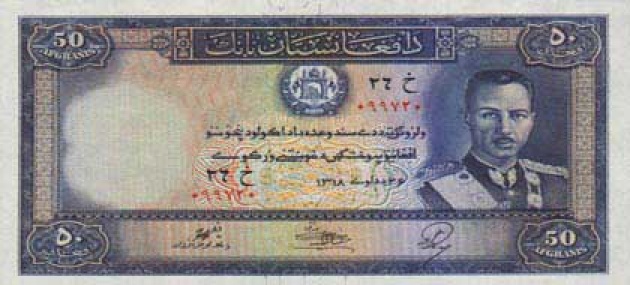 When in 1973 Dawood Khan got the power and changed the kingdom to a tyrannical republic system, he changed the kingdom mark to republic and replaced his picture instead of the king's picture.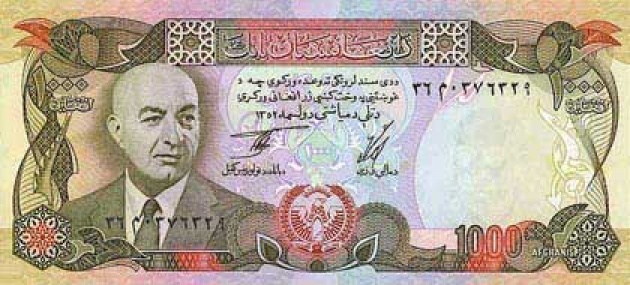 When the communists got the power in Afghanistan, they removed all the pictures of presidents and kings from the banknotes and replaced them with pictures of laboring, industries, agriculture and historical sport of country, Buzzkashi.
.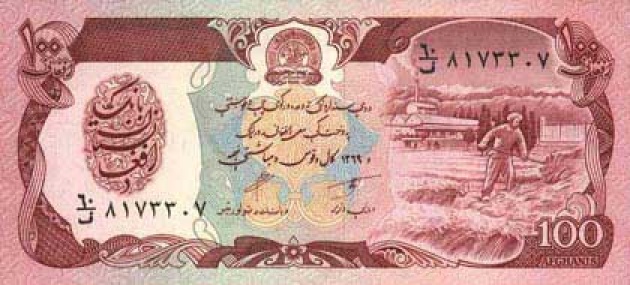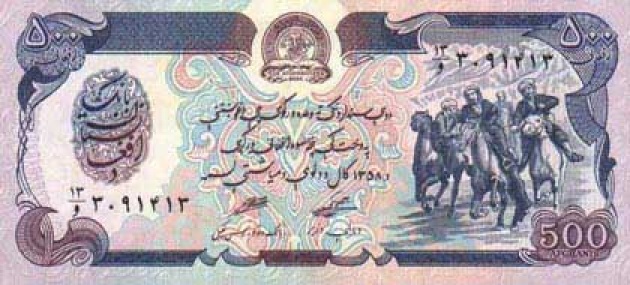 In Mujahidin period of the government the Afghani banknotes lost most of its value and due to the civil war anarchy were dominant all over the country.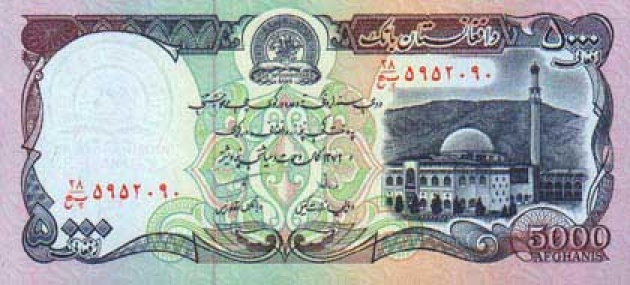 In these years Afghani banknotes publishing without any supporting and economical fundamentals cause the banknotes value decreasing, and for the first time Afghani banknotes in 5000 and 10000 came to bazaar.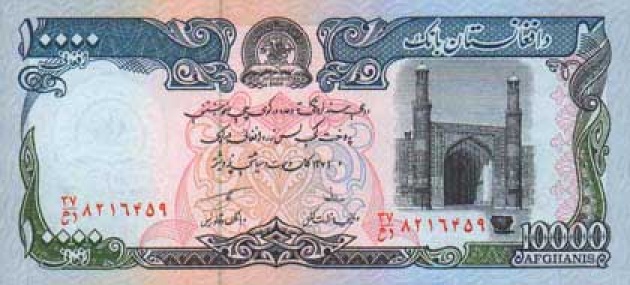 In the post- Taliban government new banknotes published and three zeros omitted from the moneys. It caused the inflation to be controlled and the Afghanistan's money value rate increased.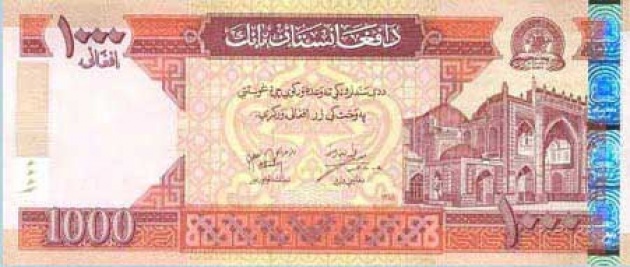 .read my recent blog about Banking System of Afghanistan: http://www.filmannex.com/posts/blog_show_post/new-system-of-banking-in-afghanistan/72977
subscribe to my blogs to get new updates