Sport has a very important growing role in people's life. Among the all sports, football is the most beloved, popular and favorite one in the world. In Afghanistan the same, it is the most lovable sport with the most fans especially between the youths. There is less young who does not like football and does not be its fan. After the dark regime of the Taliban, during the past 12 years football was has been growing continuously. Afghanistan's national football team competed in different leagues and friendly competitions with neighboring countries and other countries. Although Afghanistan could not get remarkable positions and achievements in the region in these competitions but all these got together and made good experiences for Afghanistan's national team.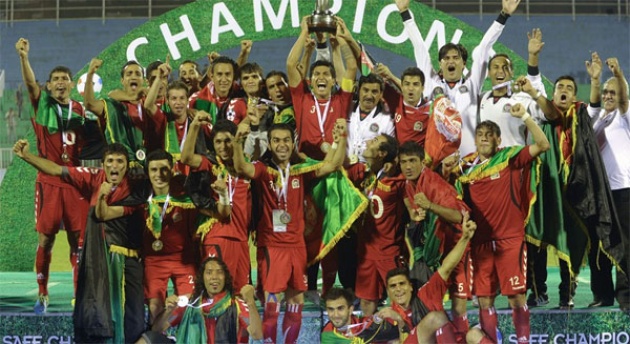 Afghanistan is a member of South Asian football federation (SAFF). During its membership had different experiences and competitions in this federation, but it is the first time which got the championship cup and become the winner of the SAFF. In 2013 championship competition got place in Group B with Bhutan, Maldives and Sri Lanka; versus Group A, was consisting India, Pakistan, Bangladesh and Nepal. Afghanistan and India could beat their contenders and got ready to compete for the championship cup. In the final competition, Afghanistan, in a historical play, achieved its first victory in SAFF and won the championship cup. All the Afghanistan's team's players did well, but Mansor Faqiryar, the goal keeper, brightened the most. By this championship, Afghanistan firmed its position in the Asian Football. The 2013 competitions held in Dasarath Rangasala Stadium of Katmandu in Nepal. It is the second time that Nepal is chosen as the host of the competitions; the previous time was in 1997.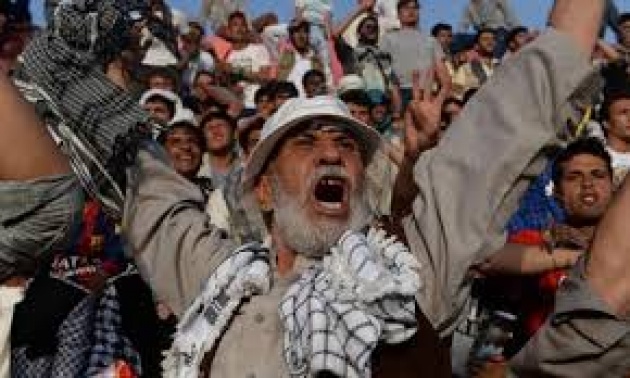 It is the first time that Afghanistan won an important championship league in its sport history. After game finished and the result specified Afghanistan as the winner, the people in different cities of Afghanistan came on the streets with a cheerfulness celebrating the great victory of their country in sport's field. They chanted victorious slogans, painted their faces, clothes and hands with the colors of Afghanistan's flag. It was a great time for our people to show their feeling and be happy, within a long period of disaster all over the country. The people were very happy that were able to show their ability at least, in sport's field.