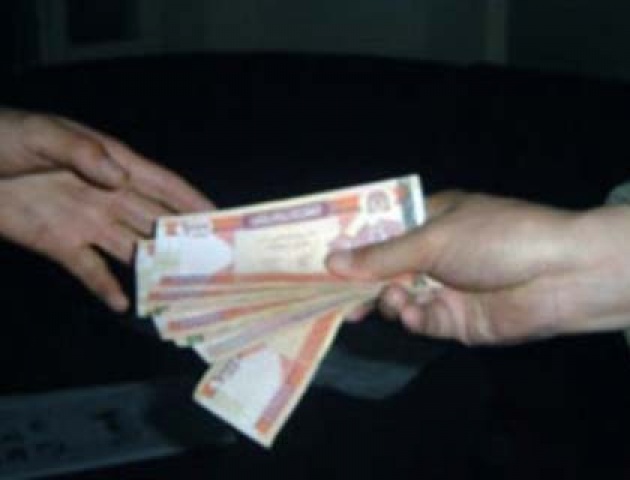 According to a report by the UN office on Drug and Crime (UNODC) and Afghanistan's anti-corruption unit, the total cost of corruption in Afghanistan is increased to USD 3.9bn in 2012- 40% up on 2009.
"The bribes that Afghan citizens paid in 2012 equals double Afghanistan's domestic revenue or one-fourth of the Tokyo pledge," the report says, referring to the $16 billion promised by donors at a conference in Japan last year.
The current graft situation in the country makes the future of the aid-dependent nation look gloomy, as the foreign troops are due to leave by 2014.
According to the report, ordinary Afghans seem to be tolerant of bribery.
More than 68% of those surveyed said it was okay for a civil servant to top up a low salary by accepting small bribes- up from 42% in 2009.
While the cost of corruption had risen, the total number of people paying bribes had dropped from 58 percent in 2009 to 50 percent last year — but they were paying more often.
The report was based on a representative sample of 6,700 citizens interviewed across the country.
Though the Afghan government repeatedly accuses the international community for the endemic corruption, the report admits that graft is rife within its own ranks.