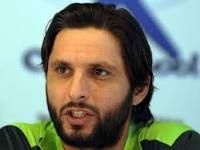 This is so good good news for all and specially for those who are really fans of shahid afridi .
This is true that shahid afridi is the one who is true and hard worker and a straight forward cricketer.
He never tell lie to media what ever happened in any matches.
Many people were eagerly waited that when he will come again because in his captaincy he won too much matches because he is aggressive player.
so once again shahid afridi is appointed as captain but only for T-20 upto 2016 by pakistan cricket board..