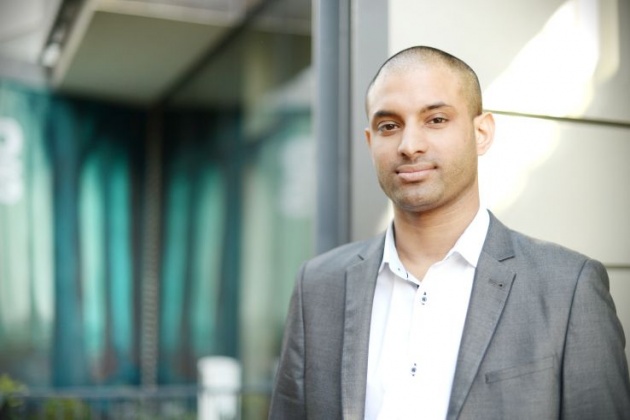 Back in late 2012, SendmyBag was, well, sent packing live on national television by investors on the BBC TV show Dragons' Den, but almost immediately scored an angel round from Lough Shore Investments. And now another Dragons' Den reject has gone onto better things.
RightClinic, formerly known as TreatmentSaver, has raised £250,000 from Forward Partners, the London VC and startup builder headed up by Nic Brisbourne (previously a VC at DFJ Esprit). The London startup, founded by Ganesh Rao, lets you search for, compare and book a consultation for laser eye surgery and a range of cosmetic treatments.
Rao is a qualified Doctor and after spotting an opportunity to make it easier to find a clinic online — and at the disappointment of his parents — he quit practising medicine to found RightClinic in 2008. The company graduated from the Ignite accelerator last year.
"If you want to book a hotel, you can go online check out the prices, read the reviews and book it online. Easy. But what if you want laser eye surgery?" says Rao. "The decision of whether to go ahead and who to go with probably requires a bit more research than booking a hotel."
The problem, he says, is that when searching online there's often no clear pricing, no way to know the best clinics, and sometimes you can't even book online. "That's why I created RightClinic, so that with independent reviews and clear pricing we can help people find and book the best clinics online for treatments like laser eye surgery, botox, physiotherapy, teeth whitening and fertility."
The site makes money by taking a commission for every booking it sends to a clinic depending on the treatment they have. "Last year we sent our partner clinics over £1.2 million of new business from bookings through our platform and we've only just scratched the surface of this £10 billion market in the UK alone," he adds.
But, TV appearances and VC backing aside, RightClinic's story gets more interesting. A sole founder, Rao first funded the venture with £50,000 of his own winnings from a professional poker competition. They say that VCs are the ultimate gamblers, but more often they do it with other people's money. This entrepreneur is gambling his own money, twice over.
Lastly, another fun tidbit. As intimidating as it must be to pitch to the Dragons, Rao should have been more than adequately prepared. In the Summer of 2013 he pitched at our very own London meet up, judged by TC writers and editors, Mike Butcher, John Biggs, Natasha Lomas, and myself. If that doesn't prepare you for humiliation on national television, I do not know what will.