For most Americans, the ability to manage finances electronically is often taken for granted. Afghans, however, are just getting their first taste of this luxury as they slowly repair their economy and infrastructure after years of devastating war. Mobile money, as the system is called, is empowering Afghans who might previously have stored their cash under a mattress to digitize their funds, thus enabling them to make a wider range of financial decisions and to ultimately take control of their futures.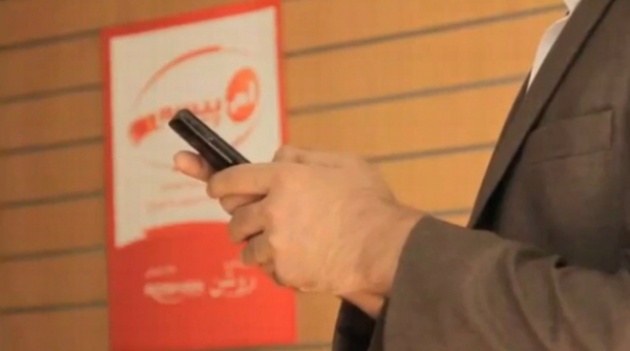 Here's how it works: A user registers and activates his electronic wallet by calling a Mobile Money operator. He then finds a certified Mobile Money agent and gives her the cash he wants to have stored in his account. That cash is converted to electronic money, which he can keep in his account, use to pay bills, transfer to friends and family, or even invest. All transmissions are secure, and users don't have to worry about "losing" their money the way they might worry about losing a wallet full of cash. Even if a user's mobile phone is lost, he can simply get a new phone, call a Mobile Money operator, and block his account.
Several pilot programs for Mobile Money are currently underway or in the planning stages in Afghanistan. The goal is to make Mobile Money available throughout the country. If it succeeds, Mobile Money could play a huge role in strengthening the Afghan economy.
View the USAID video below.
The Mobile Money concept is already taking hold in the business community. The Afghan electric power distribution company Da Afghanistan Breshna Sherkat (DABS), for example, recently teamed up with mobile phone operator Etisalat Afghanistan to launch a brand new service in which DABS customers can receive and pay their electricity bills using their mobile phones. The service was enabled thanks to an innovation grant provided to Etisalat by the U.S. Agency for International Development (USAID).
To register for this service, customers simply take their latest electricity bill and their I.D. to their nearest selected Etisalat store. After registration, customers receive a starter pack and an instruction manual to guide them through the process. They are then be able to receive their DABS electricity bills directly on their mobile phones via SMS.
Charles Drilling, the Director of USAID's Economic Growth and Infrastructure Office, commented,
"USAID knows mobile money is an investment that can fundamentally transform the lives of Afghans, just as we have seen in other countries around the world. We encourage all Afghan ministries to utilize mobile money to improve service delivery efficiency and effectiveness."
Etisalat Afghanistan CEO, Ahmed Alhosani, added,
"Etisalat is proud to be leading the way in empowering the Afghan people by giving them the possibility to pay their electricity bill via their mobile phones." Commented DABS Chief Executive Officer Abdul Razique Samadi, "DABS is constantly seeking innovative solutions that bring value to the lives of Afghans."
To date, USAID has signed innovation grants with three major Afghan mobile network operators - Etisalat, MTN, and Roshan M-Paisa - to support the expansion of mobile money in Afghanistan. These grants enable more than 100,000 Afghan mobile phone customers to pay their utility bills, receive their salaries, transfer funds to friends and family members, and receive loans to grow their businesses. Read more here.
http://capitalpartners.filmannex.com/blog/bid/153059/Agency-Focus-USAID-s-Mobile-Money-Program-Gives-Afghans-Control-Over-Their-Financial-Futures-Afghan-Electric-Power-Company-Launches-Mobile-Bill-Pay