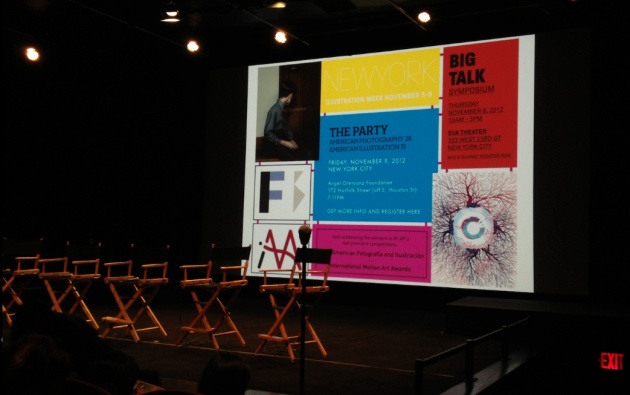 I got to spend most of today at American Illustration - American Photography's event, BIG TALK at the SVA theater in Chelsea. My video Cutting Ice to Snow was selected to be included in the premiere collection of AI-AP's Motion Arts Awards, so I made my way there, all excited, around 10 o'clock. After munching on some bagels and croissants, everyone moved to the screening room where the panels and presentations took place.
The event brought creatives from different fields together. There were photographers, illustrators, and filmmakers as well as photo editors, design directors, and curators. The discussions were stimulating and informative, and it gave the creatives the opportunity to meet with their jurors. As always, digital vs. film, new technologies, and internet were amongst the hot topics. And even though AI-AP loves ink on paper and values the beauty of print, the conversation steered towards the efficiency and immediacy of the internet when delivering stories and images to viewers. In fact, TIME's Deputy Photo Editor, Paul Moakley, talked about how five photographers were assigned to document Hurricane Sandy and its aftermath via Instagram. Moakley said this was the fastest delivery of a news story he's seen in his career.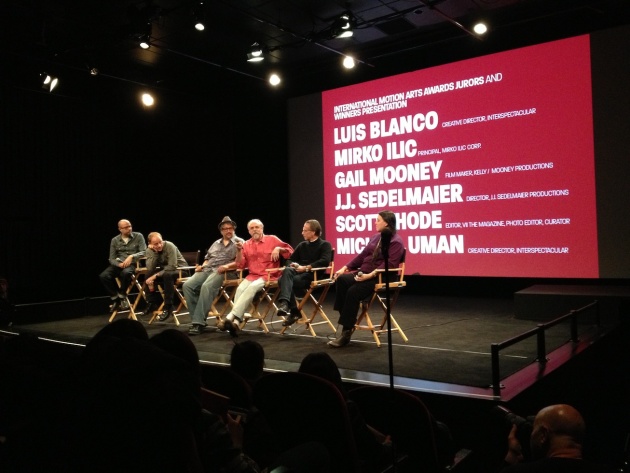 The conversation got even more interesting once the panelists started pointing out how internet and access to new and affordable technologies bring more freedom to creative people. "There used to be that guy who was hired to shoot photographs of apples, and they told him he couldn't shoot anything else," said Mirko Ilic, illustrator, graphic designer, and one of the jurors of Motion Arts Awards. "Now, that guy can shoot anything he wants. He doesn't have to be the apple guy. He can be a filmmaker and a photographer at the same time," he continued. Labeling people according to their professions or boxing them in their specific fields is no longer the case. Artists can be entrepreneurs and prove their creativity in different fields by posting various types of work on their websites and even selling them.
All this profusely resonated with me and with what I do on a daily basis. The conversations I heard today connected the dots (neurons?!) in my brain and reminded me once again that at Film Annex, we are giving filmmakers, animators, and other creatives the tools to become entrepreneurs, monetize and promote their work, and connect with their followers. Now, with Eren's Picks and our BuzzScore, filmmakers can keep track of their performance and revenues more easily. They know that presenting more films and blogs and sharing them result in more revenues and recognition. "Artists can be their own bosses today," said one of the panelists, and I agree completely. The filmmakers on Film Annex are their own bosses, and they're becoming more active and empowered every day. They're in charge at every stage of the process: Making the film, uploading the film, promoting the film, blogging about the film, and getting the check.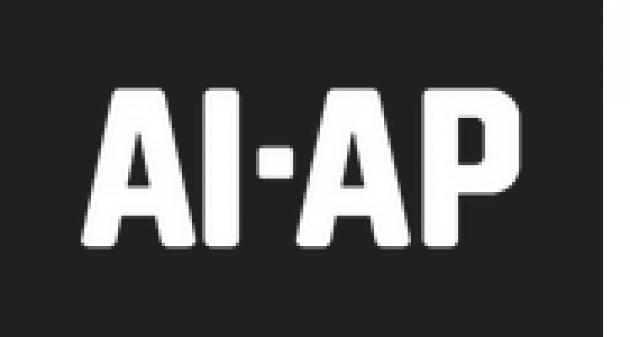 I was excited and honored to be amongst some of the people I admire. Joanna Milter, NYTimes Magazine Deputy Photo Editor, was one of the American Photography jurors and also produced the Emmy Award-winning Touch of Evil series. I can't wait to talk with her about promoting NYTimes magazine video series on Film Annex. I also got a chance to meet Luis Blanco and Michael Uman, Creative Directors at the animation studio, Interspectacular. I always describe Film Annex as the animation haven and think our animators should know about Interspectacular and vice versa. Last, but not least, I was happy to meet Mark Heflin, the Executive Director (AI-AP) in person. Film Annex would be the perfect platform to promote next year's Motion Arts Awards.
Luckily, there'll be more celebrations tomorrow at the AI-AP Party!