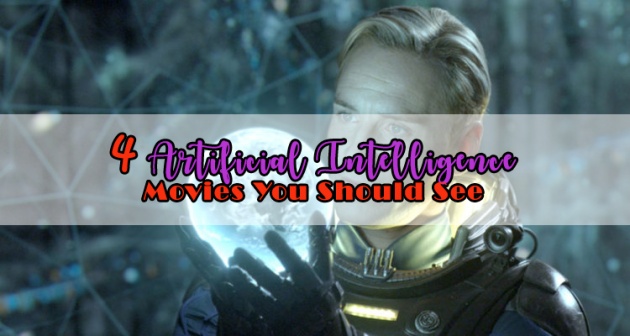 Image Credit: http://sensesofcinema.com/ / Edited with Photoshop
From the super intelligent machines - with their army of robots - who want to take over the world to a cute robot who only wants to clean the world, who doesn't love a good AI-themed movie?
Artificial intelligence came about in the hopes of making human live easier. They're not necessarily evil, but the creative minds of some people brought about some of the best movies ever created. Okay, so maybe there are just a few AI-themed movies - which is quite a shame. There is just (correct me if I'm wrong) barely a hundred AI movies that exists up to this date - and that's counting star wars and transformers up to this date.
While Sci-Fi movies are fun and exciting when AI is mixed into the story line, it gives the whole movie a new twist. Suddenly, it's not just machines we're talking about. We're now also introduced with a whole new concept of thinking and possibly feeling machines. So, now there is a moral dilemma. How do you treat machines that feel? So, the movie now gives us a new angle and something to think about.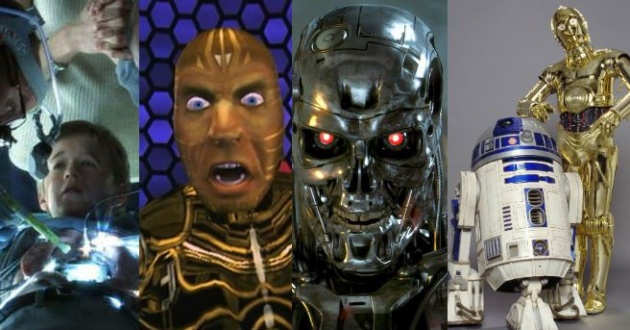 Image Credit: https://www.joblo.com/
Have you seen A.I. Artificial Intelligence starring Haley Joel Osment and Jude Law? That movie gave me all the feels. It also made me question a lot of things about humanity.
Hopefully, movie producers will create more futuristic movies where technology is the leading lady. But, in the meantime, here is the ultimate list of AI films that spanned through decades tickling our senses and reflecting the ever changing spectrum of our emotions about the machines we've created.
So, for all AI movie fanatics out there, enjoy this c-blog.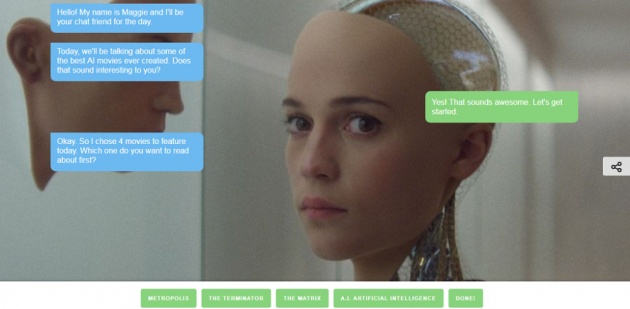 Image Credit: Chineyes via bitLanders
Of course, there are still a ton of good AI movies out there. Take for example the ones featured on the video below.
Video Credit: Generation Films via Youtube
Final Thoughts
Movies of tomorrow that feature thinking and feeling AI machines are certainly entertaining. But, that's just what it is: entertainment. These super intelligent machines won't likely exist. We, at least not in this decade - maybe not even in this century. The AIs of today are not capable of directly harming people. Although, it can be used to spy on people, organizations, and even countries. The AI technology is a great technological innovation when used the right way.
~~oO0Oo~~oO0Oo~~oO0Oo~~
Thanks for reading! Have a wonderful day ahead of you and keep smiling. :)
Written by Chineyes for bitLanders
For more quality blog posts, you may visit my page
Not yet on bitLanders? Sign up now and be rewarded for sharing ideas, photos, and videos!