Known for his quirky personality and unique style, Alber Elbaz, has never been one to conform to the masses. Since coming into the role of Lanvin's Creative Director in 2001, the label has transformed, blossoming into one of color, originality, and success.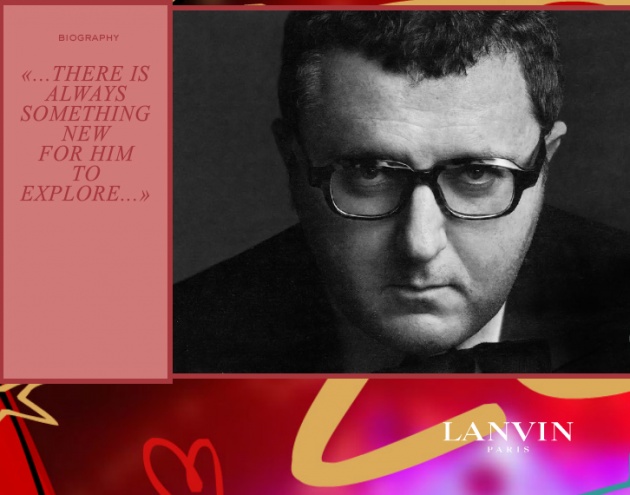 In 2011, Elbaz tested his talents by producing a short fashion film. Shot by Steven Meisel, the film features Karen Elson and Raquel Zimmermann dancing to Pitbull's 'I Know You Want Me' in pieces from the F/W collection.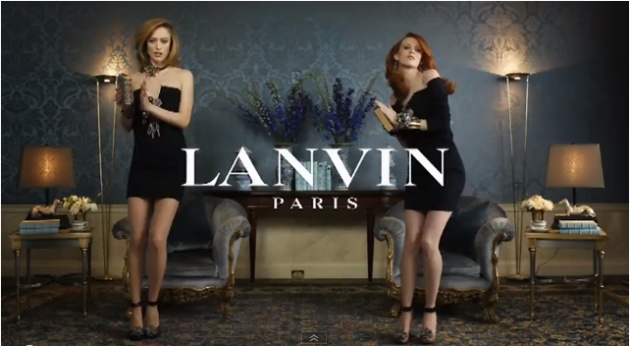 The initial view of the film is awkward, even slightly uncomfortable. Watching 5' 10" models in high-end designs attempt to dance stoically to Pitbull is almost unbearable. Truthfully, the elements shouldn't add up. When combined, they should produce a disastrous projection of a confused and muddled brand. But after a few more clicks of the replay button, the film shifts from awkward to brilliant.
Somehow, it works. The campaign is refreshing, however peculiar, and unapologetically quirky. So much so, that it went viral, receiving rave reviews and oodles of thanks to the designer who isn't afraid to merge fashion and fun.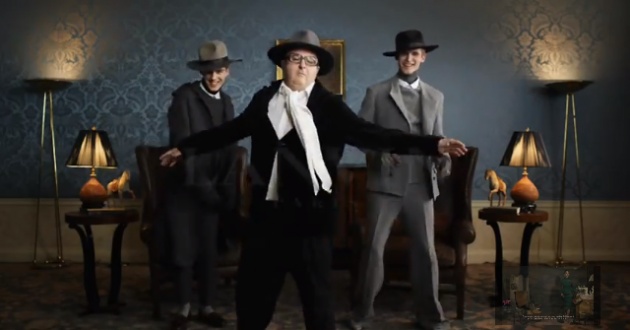 The rave reviews started flowing once again this past week when Lancome announced a new collaboration with Elbaz. "We are extremely proud and happy that, with us, he is set to channel his universe into the world of make-up for the very first time," Lancome stated in a press release. And rightly so! Elbaz' success as Creative Director has reinvented Lanvin with quirk and femininity, a skill that will undoubtedly cross over into the upcoming collaboration.
With the makeup line set to launch on June 15, 2013, Lancome and Elbaz released a short fashion film titled "Lancome Puts on a Show." The 23 second teaser features a montage of chic, animated cartoons attending fête-ing; shadowed eyes roll, polished nails text, and rouged lips seamlessly faire la bise. It's all so painfully and irresistibly French. And the best part? All of the sketches were completed by Elbaz himself.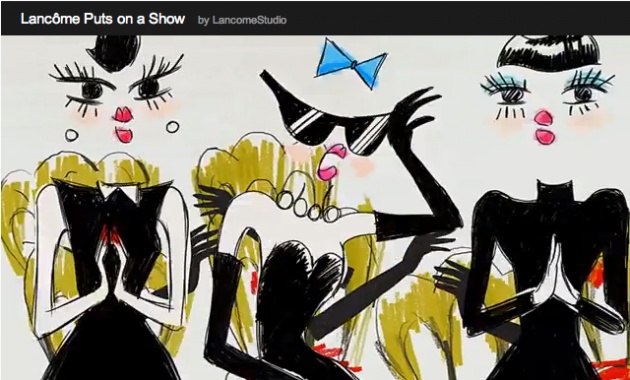 The fashion film has proven to be a strong marketing tool for Elbaz and his projects. Around the time of Lanvin's F/W campaign release in 2011, RSA London Executive Producer Melody Sylvester was interviewed at La Jolla Fashion Film Festival stating, "Anything that's going to combine films with fashion, music or art is where things are going to head." She proceeded to note the desire to pursue the fashion film sooner than later. And she wasn't alone.
Elbaz was right alongside Sylvester in her intent to get a jumpstart on the trend. After nailing it with his 'I Know You Want Me' and 'Lancome Puts on a Show' film debuts, Alber has proven his talent not only in the fashion and beauty industries, but also in the fashion film. -K-SS