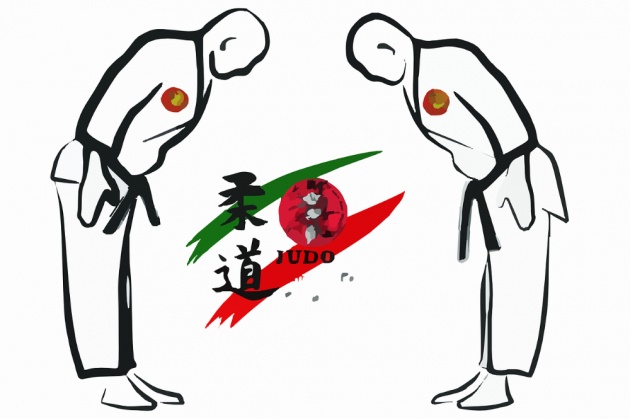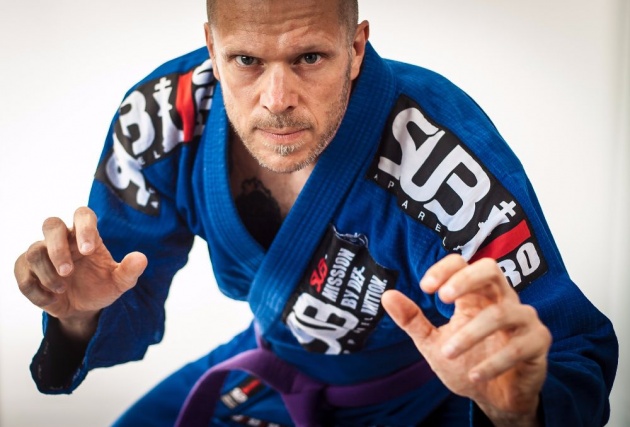 Photo Credit: www.pixabay.com
INTRODUCTION:
This blog tackles everything about the Martial Arts of Judo, my personal understanding about this martial art style that offers great workout as well as spiritual connections, that means Judo do not only works out the body, but it also works out the mind.
I will also be conferring about some personal views giving emphasis on the participation or the role of Querlo to the upcoming big event, the New York Open Judo Team Tournament on March 26, 2017 which will be held at the New York Athletic Club in New York. This will be participated by different teams coming from different countries all over the world.
Querlo a chatbot with a human touch, is the official sponsor of the New York Open Judo Team Tournament. And if you haven't heard about Querlo yet or have no idea about how it works you may visit here.
Lastly, in this article you will also learn about the benefits of Judo or its advantage to those who indulge in this kind of game, will know some interesting facts about it, and I'm pretty sure it would be fun learning about Judo.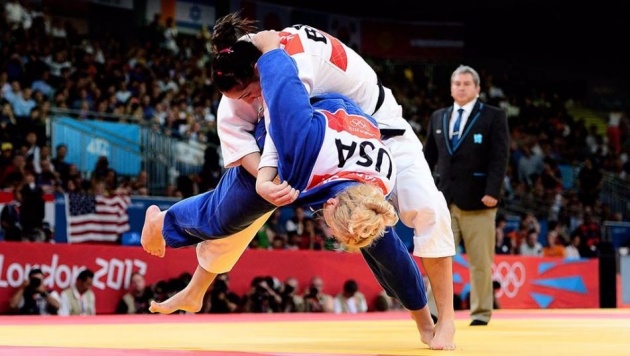 Photo Credit: Google Photo via NBC Olympics

Photo Credit: Google Photo via The Star Online
Before going further please check the sample Querlo Chat below, I believe that by participating with this survey you will learn more about Judo and the participation of Querlo to the 2017 New York Open Judo Team Tournament which is my topic for today.
(embedded sample of QUERLO interactive chat)
So what is Judo?
Judo is a martial arts form practiced by millions around the world and considered an official Olympic sport since 1964, Judo was developed in Japan hundreds of years ago. It literally means "the gentle way", which refers to techniques which involve giving way to the force of one's opponent. In reality, however, Judo is an intense physical sport and powerful means of self-defence. Unlike other martial arts such as Tae Kwon Do and Karate, there are no kicks or punches in Judo. It mainly involves the use of certain holds, throws and locks, and there will be a lot of grappling and controlled movements. Judo also does not involve punching and does not use weapons. During the fight two opponents will use balance, power, movement and gripping of the other's judo uniform to try to subdue one another. It is said that mastery of judo techniques takes substantial time, effort, and energy and involves rough physical and mental training.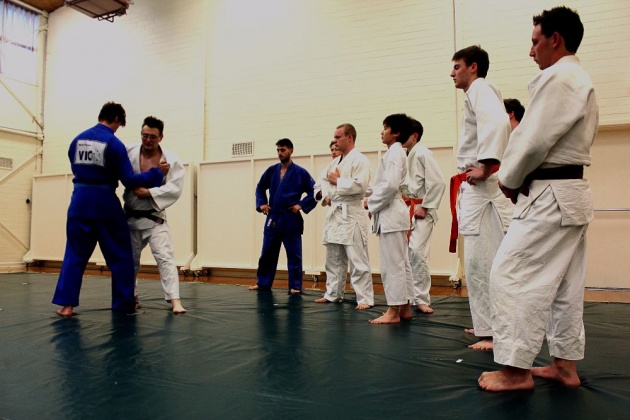 Photo Credit: www.waverleyjudo.com
The photos below is taken from the International Judo Training Camp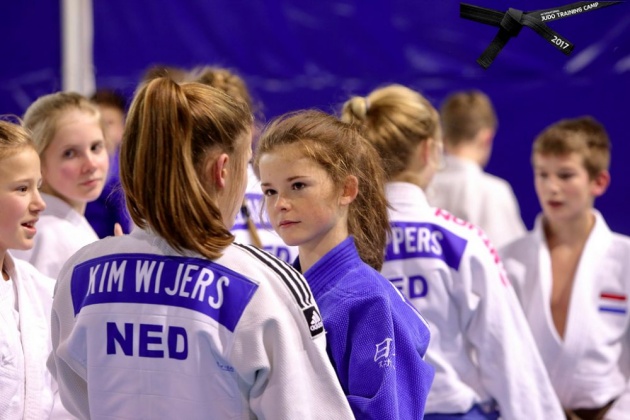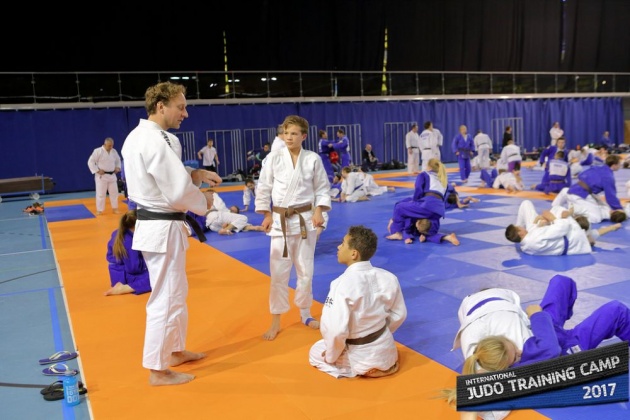 Photo Credit: Google Photo via JudoInside
New York City Judo
Video Credit: NYC JUDO via www.youtube.com
What I like with Judo is that more than just a combat sport, it also offers students a code of ethics – that is, a way of living and being. It is actually a part of the physical education program of numerous junior high and high schools, and colleges, around the world. Although I am not sure if it is also part of the physical education program in some other schools in my country, because it isn't in the school where I studied.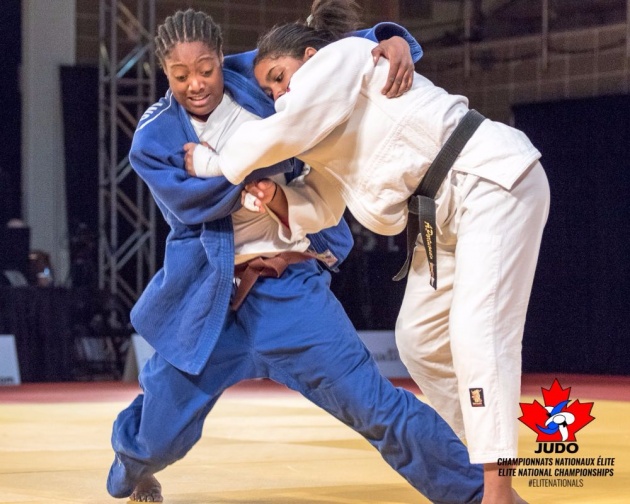 Judo is not only for men but also for woomen
Photo Credit: http://www.judocanada.org
What are the Benefits of Judo
·It is a great way to learn self-defence techniques
Get a great workout
·Lower everyday stress levels
·Build self-confidence, trust and self-discipline and respect for yourself and others
·Calms the mind and soothes the soul
Judo also benefits people in multiple physical ways, including:
Developing physical fitness
Growth in strength and flexibility
Increased speed and agility
Greater endurance
Good static and dynamic balance
Excellent coordination
Indeed, many students become stronger, and faster through their Judo practice and beyond the physical, Judo students likewise learn:
To control their feelings, emotions, and impulses
How to overcome their fears
How to show courage in the face of pressure or fear
The value of a solid work ethic
About justice and fairness
Are you familiar with the New York Athletic Club?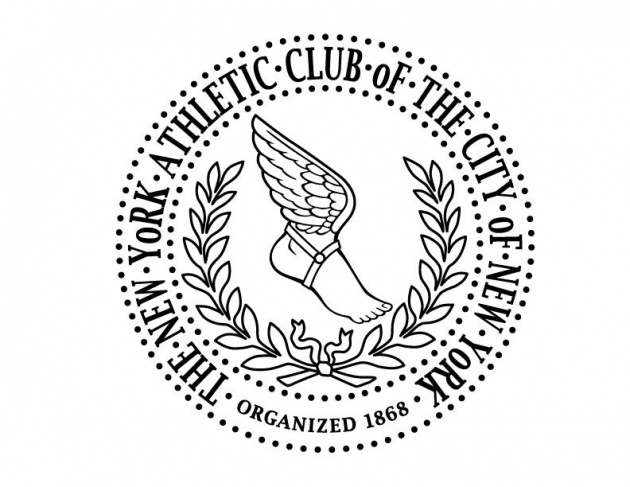 Photo Credit: Google photo via www.nyac.org
The New York Athletic Club is a private social club and athletic club in New York City. Founded in 1868, the club has approximately 8,600 members and two facilities: the City House located at 180 Central Park South in Manhattan and Travers Island in Westchester County. Click here to learn more.
The New York Athletic Club was founded in 1868 in order to bring structure to the nascent world of amateur sport. In its journey through the ensuing decades, the NYAC has evolved to become an athletic powerhouse, globally renowned in sports such as wrestling, fencing, judo, water polo, rowing and track and field. Concurrently, the NYAC has become a part of the cultural fabric of New York City, hosting banquets, receptions and weddings, welcoming leaders in the world of business, politics and the arts to its magnificent dining room and 187 overnight guest rooms. - https://www.nyac.org/

Image Credit: https://static.querlo.com/
What is Querlo?
Querlo is a state of the art technology owned by MTI USA Inc., the owner of bitLanders, it is basically a chatbot with a human touch. It is a very helpful medium to gather relevant facts across the globe at the same time a good instrument in educating people or sending information to respondents concerning different issues. Click here to know more about Querlo.
Recently Querlo joined forces with Unilever and GRBN to stimulate awareness and encourage participation in the 17 point plan of the United Nation Global Goals. Currently Querlo is one of the major sponsors for the New York Open Judo Team Tournament which will start on March 26, 2017. This is indeed another major participation of Querlo towards a certain goal which would benefits a lot of people around the world. To learn more click here.
2017 New York Open Judo Team Tournament
On March 26, 2017, representatives of France, Germany, Israel and the USA will meet and fight to be the Champion of this year's Judo Tournament. It will be a breathtaking event that will be watched by millions of people all over the world. Being one of the major sponsor of this big event, Querlo encourages everyone to participate. If you want to learn about Judo, there's no better way to do it than to watch an amazing international tournament. Click here to learn more.
To learn more about this event and what you could expect in the up-coming tournament, watch the video below, this is the 2016 highlights.
Video Credit: Judo Vine via
www.youtube.com
- end -
By: TRB - A father of 5, an Overseas Filipino Worker and willing to be part of the worldwide campaign against poverty, climate change, and inequality.