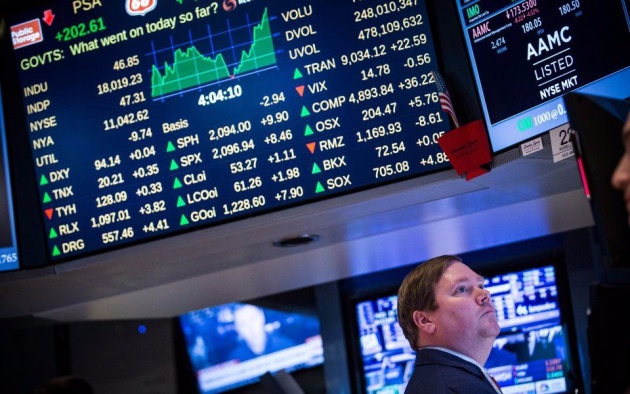 Image credit: Getty Images
Have you heard of the stock markets? Stock markets or exchanges are centralized market places in the world. It is the place where companies like "Apple", "Microsoft", "Google" and "Facebook" place their shares to be sold to those general investors willing to buy shares in the company. Then they are paid from the company's quarterly, half-yearly and yearly profits. Further, people earn by price movement of shares.
"The stock market refers to the collection of markets and exchanges where the issuing and trading of equities (stocks of publicly held companies), bonds and other sorts of securities takes place, either through formal exchanges or over-the-counter markets. Also known as the equity market, the stock market is one of the most vital components of a free-market economy, as it provides companies with access to capital in exchange for giving investors a slice of ownership."
WHAT IS FOREX?
Similar to Stock Market there is another market called "Forex" comes from the word "Foreign Exchange". When a country's currency is exchanged against other country's currency, is called "Foreign Exchange". When similar transaction takes place on a much larger basis between banks, hedge funds, retail traders etc. is basically what is referred to "Forex" or Forex trading.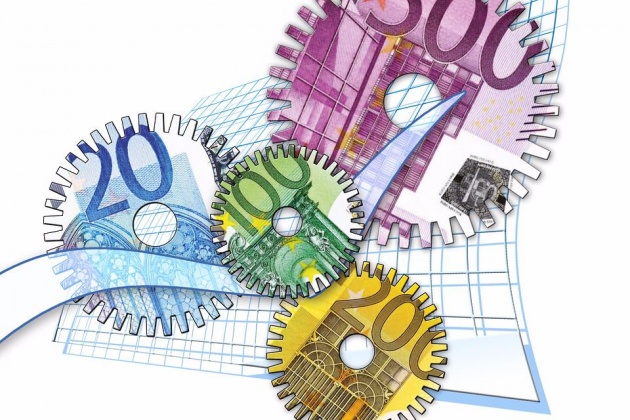 Image Credits: https://pixabay.com
"The foreign exchange market (Forex, FX, or currency market) is a global decentralized or over-the-counter (OTC) market for the trading of currencies. This market determines the foreign exchange rate. It includes all aspects of buying, selling and exchanging currencies at current or determined prices. In terms of trading volume, it is by far the largest market in the world, followed by the Credit market.
The main participants in this market are the larger international banks. Financial centers around the world function as anchors of trading between a wide range of multiple types of buyers and sellers around the clock, with the exception of weekends. Since currencies are always traded in pairs, the foreign exchange market does not set a currency's absolute value but rather determines its relative value by setting the market price of one currency if paid for with another. Ex: 1 USD is worth X CAD, or CHF, or JPY, etc."
LITTLE ABOUT MY JOURNEY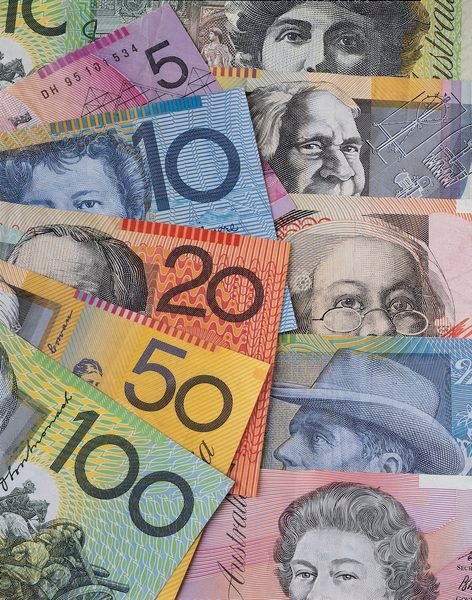 Photo Credit: Digital Vision./Photodisc/Getty Images
I was introduced to Forex trading in the year 2008 by one of my friend. Since then it's a long and patient journey. I then went through many learning phases, blown my accounts, met with frustration & depression, countered many scam mentors & brokers but in the end it was worth trying this business.
"The first step is to believe that it's possible. Once I had a taste of success, you start to believe in it a little more." (Jarome Iginla)
Learning forex is not a 6 months process which is usually touted. If you have outstanding learning record with luck going in your favor and you are presented to some good training and education, it will take at least one year to master the market. Your experience matters the most which can easily take your earnings from few hundred dollars to thousands of dollars a month. Just to clarify this statement (thousands of dollars a month) your earning will depend on your investment. Please don't think by investing $ 1000 you will be able to make $ 1000 a month or even half of it. Be realistic!
What it requires to be a retail forex trader?
Image Credits: https://pixabay.com
It is often said "Forex trading is not a get-rich-quick scheme" which is true and it takes lot of time and practice to build the desired level of skills and experience to be successful. Anyone can be a "forex" trader and it is not required to earn a special degree to skill in this field or have knowledge of Economics or Finance or complex algorithms etc. Forex trader can be an engineer or a doctor or an IT specialist or a student or a "bitlander". Following are some essentials that are required to be a retail forex trader:
Basic knowledge on how the market works.(Internet is flooded with free educational material on this topic)
Practice on demo account until profiting for at least a year.
After completion of demo profit year, practice on real money for one year with profits. (Recommended $1000 or more).
A good broker with low transaction cost.
Subscription to some live feeds. (Not recommended for beginners)
Knowledge of current market sentiments and long term fundamentals of eight major currencies.
Use of both technical and fundamental analysis.
Why Trade Forex?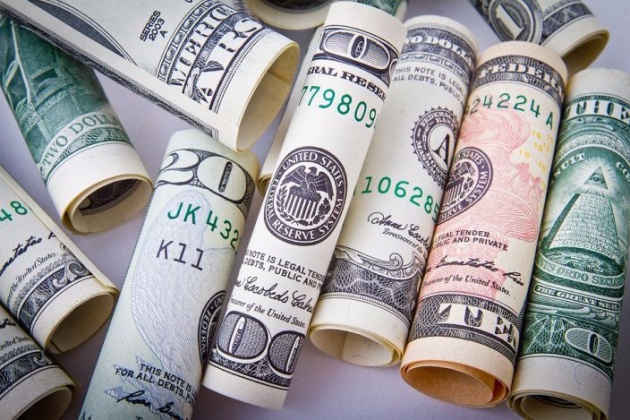 For me it is a very healthy source of part time income. Those who trade forex full time enjoy following benefits:
Free oneself from working full time. (9 to 5 job)
Freedom of work & time.
No boss around. (You are your own boss)
Trade from anywhere around the world.
Low cost business.
Minimum investment includes a laptop or a PC, a high speed internet connection and forex knowledge which is freely available over the internet.
Traders from around the world love to trade forex due to its low transaction cost, high liquidity, less entities having influence over the market, 24 hours running market so any time can be chosen to trade, high returns, availability of leverage, free demo accounts, etc. are some major advantages of forex market.
How to Trade Forex?
There are different strategies via which Forex can be traded. Searching the net for strategies will bring thousands of results. Anyone can choose those strategies and trade according to their nature and need. There are long and short term strategies, daily, monthly and yearly strategies, technical and fundamental strategies etc. One can build his / her own trading strategy as well. Any strategy before applying to real money should be tested on demo account and back tested thoroughly.
There is no Holy Grail system in this world but practice and experience over the time enable one to make profit in this business using single or multiple strategies according to one need.
If you are a beginner and trying forex for first time then you are required to know the very basics of this market. I found "Babypips' school of pipsology" as the most simple in teaching about forex and if you are interested in a bit complicated knowledge about forex then forexpeacearmy's trading education is worth trying .I have gone through other courses and learning materials as well but I found these two as the best free educational sites.
It is not recommended to pay for any trading course or coaching mentor in the very beginning of your forex path. You should at least complete above mentioned free trading courses and then try demo trading for a year or more. Then if you are comfortable and feel like you need more coaching and training then you can go for those paid services.
To trade Forex following type of analysis are followed:
Technical Analysis
Fundamental Analysis
TECHNIAL ANALYSIS
Studying of price movements and trading by looking at charts is technical analysis. Charts are observed with the help of different indicators and trend lines and then future price movement is predicted. Some popular technical indicators are:
Japanese Candlesticks
Pivot Points
Support and Resistance levels
Moving averages
Fibonacci levels
Elliot wave theory
FUNDAMENTAL ANALYSIS
Trading decisions taken based on economic factors, monetary policy, interest rate decisions, and GDP numbers and similar other fundamental indicators are applied in analyzing the market is fundamental analysis. So where can you find these economic numbers that use to affect the market?
Forex factory's economic calendar is the most famous in the market. You can search for other sites as well and most are available for free. Every economic release is segregated with high impact, medium impact and low impact categories. You are aware of every news event well in advance before their release.
High impact news affects the market most and is mostly watched by every market participant including central banks. Their implications are medium to long term. Medium impact news does affect the market but it mostly depends on the size of its release. If numbers deviate too much from the previous and estimated numbers then it impacts in the same way on the market. Low impact news is normally ignored by the market participants.
WHICH ANALYSIS TO BE FOLLOWED?
I have been using both and normally one without other will not work effectively. In two examples below I will try to elaborate what usually happens in following only one analysis:
First example: If you are looking at USDJPY chart and all technical indicators points in buying the pair and you are very confident at the time in taking the trade which will give you few dollars for the day but suddenly price starts to move down opposite in the direction you predicted. What happened then? An economic data was released (US GDP for the quarter came out negative) and this caused dollar weakening.
Second Example: You are buying GBPUSD because you are confident about the Britain growing economy and you took the trade. Trades moves in your direction 10 to 20 pips and then suddenly went down 100 pips opposite in your direction. You look at the chart and then you find out that where you took the trade was key resistance level and Pound is retreating from this level for entire year.
CONCLUSION
You have to take into consideration both the analysis before taking trades. You cannot blindly follow any single analysis and expect to be successful in this market.
I hope this post may have helped the reader in giving them a general view of this market. Your education does not end here and you should keep searching and reading and practicing. This topic is very vast and it cannot be covered in a single post. If anyone wants to get help on this topic, feel free to write your comments below and I will try to answer them. In the next post I will try to share some strategies that I found profitable.
Thanks for the read. :)
No rights are reserved, feel free to share and copy :)
© wesi