COMMON SIZE ANALYSIS
HORIZANTAL ANALYSIS OF INCOME STSTEMENT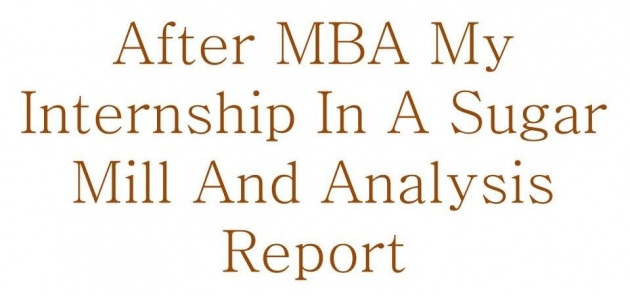 | | | | | | |
| --- | --- | --- | --- | --- | --- |
| Details | 2010 % age | 2009 % age | 2008 % age | 2007 % age | 2006 % age |
| Sales | 151.86 | 150.98 | 104.43 | 81.87 | 100% |
| Cost of sale | | | | | |
| Cane purchased and consumed | 173.56 | 106.74 | 129.99 | 83.83 | 100% |
| Raw sugar remelt | (100) | (100) | (100) | (100) | 100% |
| Salaries, wages and benefit | 132.15 | 153.15 | 155.84 | 126.74 | 100% |
| Workers' welfare | 101.24 | 18.33 | 120.28 | 114.39 | 100% |
| Provident fund | (100) | (100) | (100) | (100) | 100% |
| Chemicals and stores consumed | 122.92 | 143.38 | 165.76 | 119.03 | 100% |
| Packing material | 105.46 | 133.91 | 172.37 | 75.20 | 100% |
| Fuel | 12.65 | 29.16 | 25.96 | 167.29 | 100% |
| Power | 112.08 | 111.51 | 80.68 | 85.57 | 100% |
| Repair and maintenance | 99.26 | 47.83 | 66.12 | 39.54 | 100% |
| Insurance | 181.32 | 125.47 | 37.55 | 119.68 | 100% |
| Other factory expenses | 102.97 | 94.53 | 92.74 | 86.17 | 100% |
| Depreciation | 167.64 | 193.51 | 197.63 | 109.53 | 100% |
| Total factory cost | 150 | 100.25 | 118.64 | 80.15 | 100% |
| Work in process: | | | | | |
| Opening stock | 213.66 | 153.12 | 195.84 | 219.59 | 100% |
| closing stock | 182.66 | 97.29 | 69.72 | 89.17 | 100% |
| Cost of goods manufactured | 150 | 100.28 | 118.76 | 80.22 | 100% |
| Finished goods: | | | | | |
| Opening stock | 138.32 | 543.11 | 265.57 | 330.59 | 100% |
| Closing stock | 55.94 | 41.84 | 164.28 | 80.33 | 100% |
| C.G.S | 175.39 | 154.25 | 118.45 | 101.44 | 100% |
| Gross profit/(loss) | 1.91 | 132.53 | 25.39 | (28.48) | 100% |
| Operating expenses: | | | | | |
| Selling and distribution cost | 123.73 | 136.64 | 247.29 | 82.53 | 100% |
| Administrative expenses | 138.39 | 137.91 | 111.92 | 103.80 | 100% |
| Other operating expense | | | | | 0 |
| Operating profit/loss | (51.60) | 128.27 | (29.18) | (106.66) | 100% |
| Financial cost | 157.44 | 211.14 | 177.75 | 114.71 | 100% |
| Other income/(expenses) | 264.74 | 89.08 | 283.10 | 308.01 | 100% |
| Workers! Profit participation fund | (100) | (100) | (100) | (100) | 100% |
| Workers! Welfare fund | - | - | - | - | 100% |
| profit/(loss) before taxation | (307.98) | 15.67 | (281.61) | (371.50) | 100% |
| provision for taxation : | | | | | |
| current | (169.34) | (27.66) | - | 83.20 | 100% |
| Prior period | - | - | - | - | - |
| deferred | 196.53 | 32.73 | 245.60 | 31.35 | 100% |
| profit/(loss) after taxation | (908) | 152.91 | (547.16) | (1814.73) | 100% |
| Earning/(loss) per share | (788.37) | 132.55 | (474.41) | (1574.42) | 100% |
Interpretation:
Sale is increasing which is better for the company.
Total factory cost is increasing draw back of company.
Cost of goods sold is also increasing which is not good.
Gross profit is decreasing which is very serious point of failure of company.
Financial cost is decreasing which is beneficial at sum extent for company.
Company is bearing net loss except in 2009 but its loss is decreasing and going to profit in future.