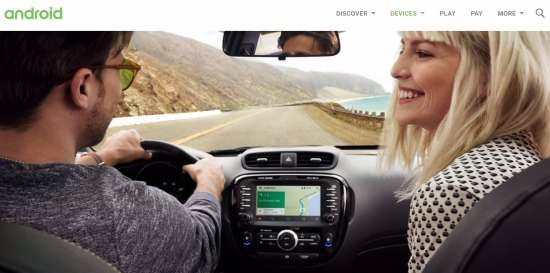 Google's Android Auto initiative will be now available in India the company informed via Twitter. Other than India, the company launched in 17 other countries including Russia, Chile, Brazil, Switzerland, Ecuador, Uruguay etc. The initiative is already available in Australia, US, UK, France, Canada, Ireland, Germany and Spain among others.
For now, it looks like Pioneer is all set to deliver Android Auto running devices for cars in India later this year. Other than this, Mahindra & Mahindra had joined the Google spearheaded Open Automotive Alliance (OAA) last year, an alliance of vehicle manufacturers and device makers from around the world that aim to bring the Android platform to cars. At the time the company had said that it would integrate Android Auto in its flagship models of XUV 500 and Scorpio as well as other upcoming cars.
Note that in January last year, Google had mentioned that it was collaborating with several automotive and technology companies like Audi, GM, Honda, Hyundai, Ford and Nvidia, Parrot, Pioneer, LG, Alpine etc., to bring its Android platform to cars through the Open Automotive Alliance (OAA). We expect these manufacturers will start carrying Android Auto inbuilt systems as optional with vehicles sold in India within this year.
Apple CarPlay: Apple's CarPlay has already been available in India since last year. Maruti Suzuki had launched its new hatchback Baleno with CarPlay. Pioneer had also launchedCarPlay compatible models around the same time, at the cost of Rs 39,990. Here is areview of a Pioneer device with Android Auto as well as CarPlay on the same device.
MapMyIndia's solutions: Note that MapMyIndia also offers similar infotainment systems, however, integration at manufacturer level has certain advantages, like being able to offer inbuilt controls on the steering wheel. Additionally, integrating in a majority of the cars should ideally bring the price down for end users as compared to having to purchase aftermarket solutions.