This blog is for Pretty Canoy. Well, we have been discussing and having an arguments about it for days now. I'm not the only one involved. But also sis imdyakie. Okay keep calm everyone, this is not a serious argument. Hahaha. But here's her latest post about it: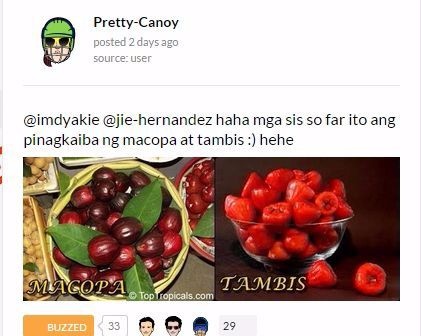 That leave me confused. Are you saying that my whole life was a lie? That what I believed in for so long is not true? NO. That can't be. Hahaha and so I did a quick research about it with the help of Google.
And this is the result. See? Even google believes that that's the real macopa fruit.Also known as the Mountain Apple. That's also what I have known as macopa since childhood. That's one of my favorite so how could I be so wrong. I went to see more images of it and this is what I saw.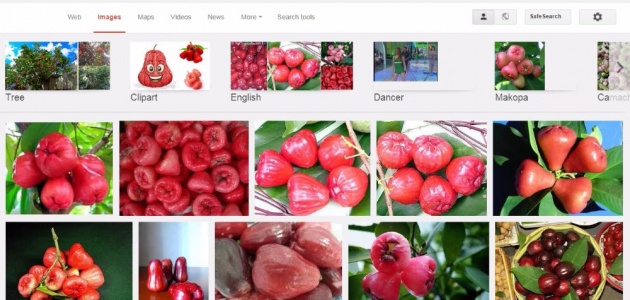 As you can see on the bottom right, there is the photo which Pretty canoy mentioned awhile ago which she identified as the "macopa". Among all of the photos shown, it's what I could refer to as the outcast for it's a lot different than the rest.
As I do some more research, this is what I think made everything clear. Macopa is called Tambis in Ilonggo. Is that right?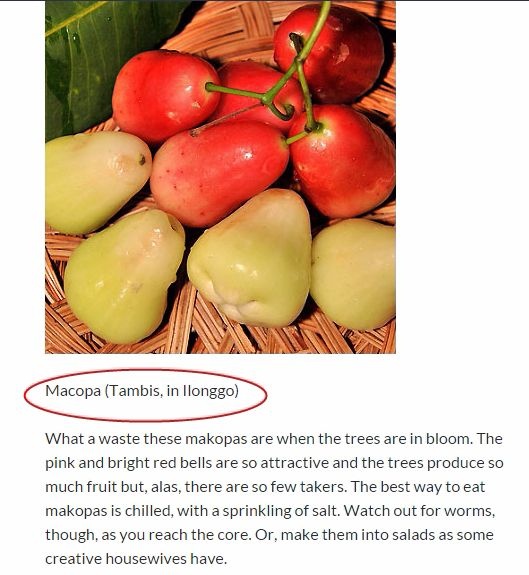 Ikaw na nagbabasa nito, ano talagang tawag nyo dto sa fruit na to? The one which I referred to as the real Macopa. Hahaha help me be enlightened.LOL