Check out these photos from the past few months of my animation stand as I work on animated segments for Wild Reverence, a documentary about a type of salmon called Steelhead.
Here you can see how I'm able to rotoscope a video of a fish swimming using my marker on glass technique and Dragon frame grabbing software. This is the first time we see the animation in the movie.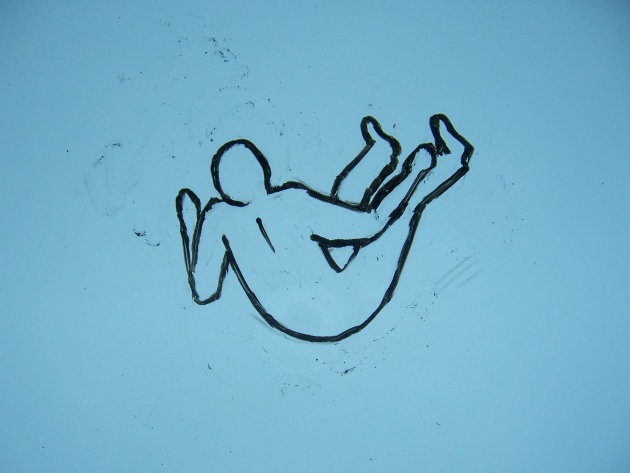 At one point a man falls and spins in midair. He morphs into a fish that splashes in the water below.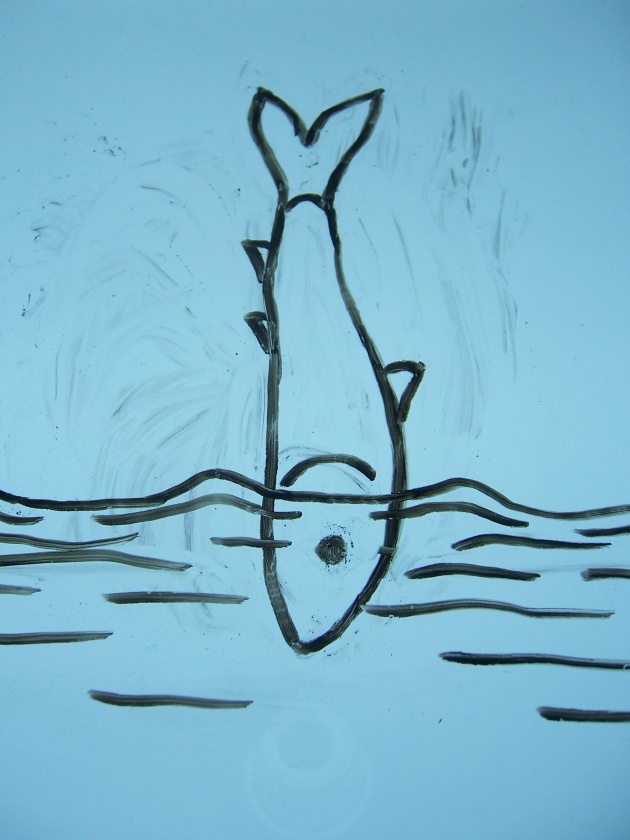 Check out those lovely marker smudges!
You can see how this scene is composited together with a background in the final stills below.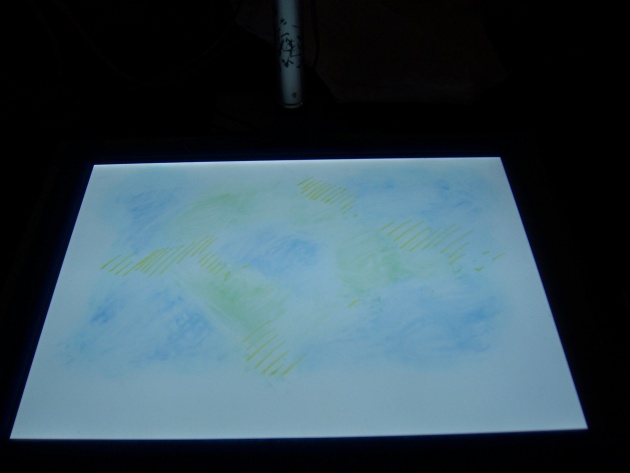 This may not look exciting, but it's the basis of the underwater background I used in a lot of scenes.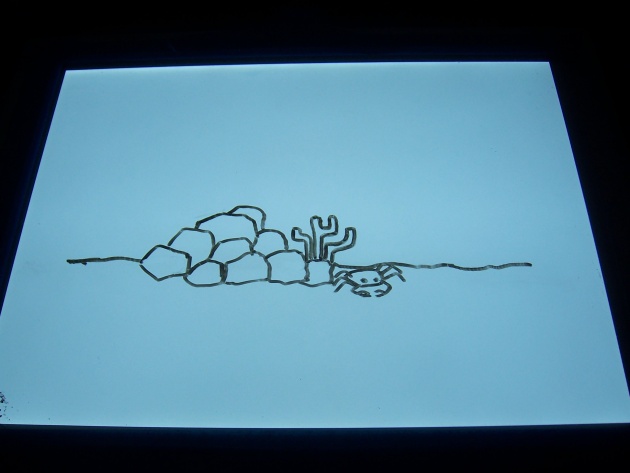 In one scene a steelhead is shown traveling in the ocean (they spend a long time out there before returning to their river!). The ocean sequence is kind of an homage to the original Super Mario. See final stills below. Here I'm animating some of the creatures at the bottom of the ocean.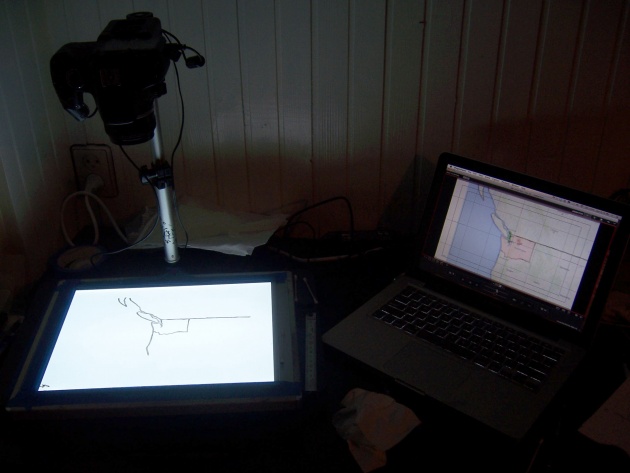 Gotta get the maps right! More rotoscoping for the map sequences. I've been drawing a lot of Washington state recently!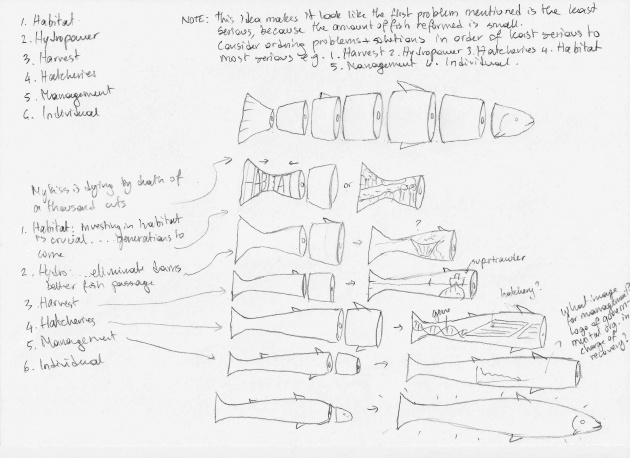 This is one of the preliminary sketches I created when thinking about the last animated sequences. Stay tuned for pictures from that!
And finally here are some final stills: