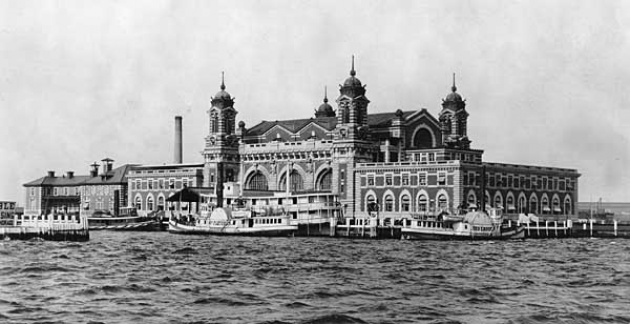 Ellis Island, New York
As a third generation immigrant with ancestry from Ireland and Germany, I took my ancestry for granted for most of my life. Now with our work and friends in Afghanistan and Central Asia, I have a new interest in my ancestry.
From 1892 to 1954, over twelve million immigrants entered the United States through the portal of Ellis Island, a small island in New York Harbor. Ellis Island is located in the upper bay just off the New Jersey coast, within the shadow of the Statue of Liberty. Annie Moore of Ireland was the first immigrant to be processed through Ellis Island, New York. She was born in Cork City in 1877, and left for New York in 1891 with her two brothers, Phillip, age 7, and Anthony, age 11.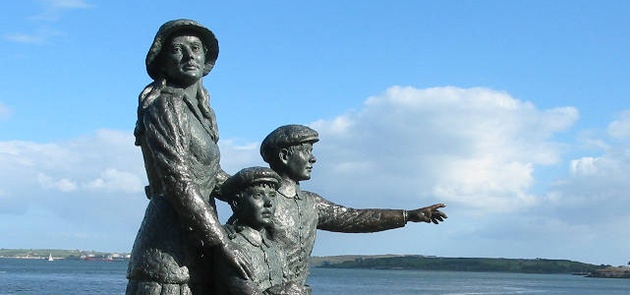 Annie Moore of Ireland
Annie Moore was a pioneer for today's women that enter America. As a young artist growing up in Afghanistan, Yasameen Mohammadi expected to spend her entire academic career in her hometown of Kabul, Afghanistan. But thanks to two organizations working to further the education system in Afghanistan, Mohammadi has leveraged these opportunities to build a solid foundation for her career —and the careers of her peers back home.
Thanks to funding from the Afghan Girls Financial Assistance Fund (AGFAF) to place her at St. Paul Prep School in Minnesota and professional development opportunities from Women's Annex and Film Annex, Mohammadi has been able to immerse herself in American culture and learn marketable skills for her career moving forward.
In fact, due to Womens Annex's presence in her home country, she's been able to benefit from these programs even on her summer vacations: "I got to know about Womens Annex through the AFGAF organization, as I wanted to come home for the summer," said Mohammadi in an interview with Film Annex. "So they introduced me to the Film Annex company here in Kabul. It has been almost 2 months since I've been working here. My Buzz Score has become 61 and the money I have earned is $683. I'm really happy and thankful for Film Annex for providing such an opportunity."
Although she's only 16 years old, Mohammadi understands the value of opportunities like these for women in Afghanistan, citing Roya Mahboob of Womens Annex as her role model. "She is an educated Afghan woman and today she has a big business in Afghanistan. She is independent. She can decide every aspect of her life herself, without interruption from any other person."
While Mohammadi has been getting valuable hands-on experience creating digital content through Film Annex, she is a studio artist by trade. Despite multiple awards at local student art competitions in Minnesota, she is still leaving her career path open-ended —although she suspects the path of Roya Mahboob will serve as a model. "I want to be a great, influential person inside and outside the country, so I can make changes in Afghanistan," she said.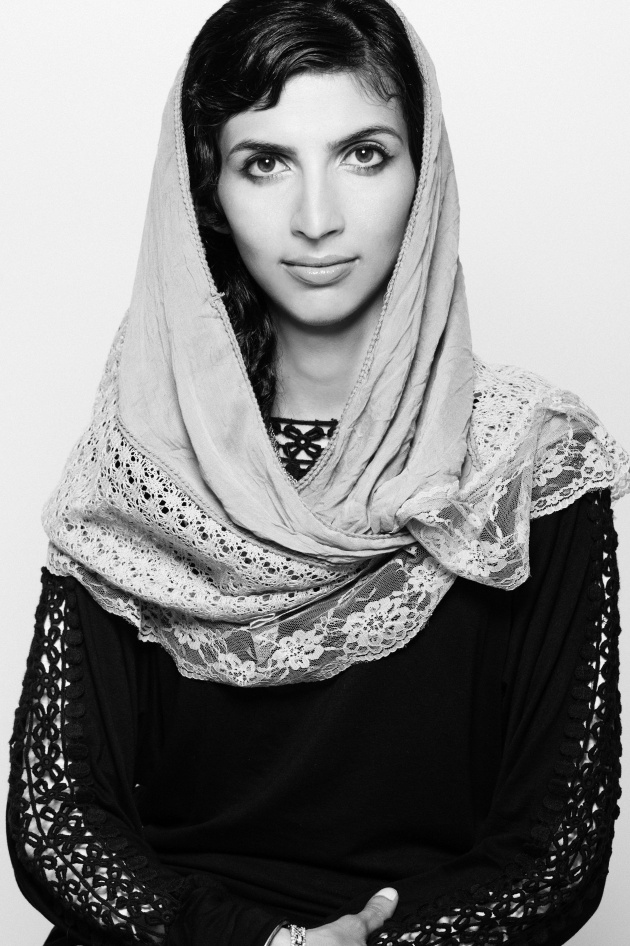 Roya Mahboob of Afghanistan
Developing a sustainable career in the digital age can be challenging for Afghan women in the male-dominated economy of Afghanistan. But through organizations that are empowering students in Central Asia, women like Mohammadi will have the ability to learn skills that can develop into full careers and encourage a skilled, culturally intelligent female workforce throughout the region.