Yesterday, I purchased cricket items to boost my buzz score.
This is what my inventory looks like before I decided to buy another cricket costume with my 20 gems remaining.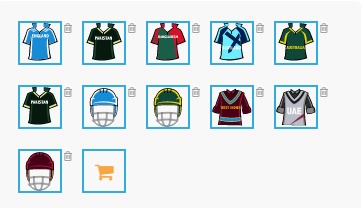 And this is what it looks like after. As you have observed that there are no cricket trousers visible in my inventory. Yes! I deleted those trousers and bought 4 cricket blouses. Since my inventory is almost full, I decided to delete those trousers because I was thinking that for fashion purposes, I cannot use it in the near future that's why I bought trousers instead and about the cricket helmet. I'm also gonna delete it soon.