Space... the final frontier, oh wrong movie... Check out this new poster for Christopher Nolan´s sci fi picture Interstellar, in which we can see Matthew McConaughey and looking to the sky and the space beyond where is going to look for a hope for mankind.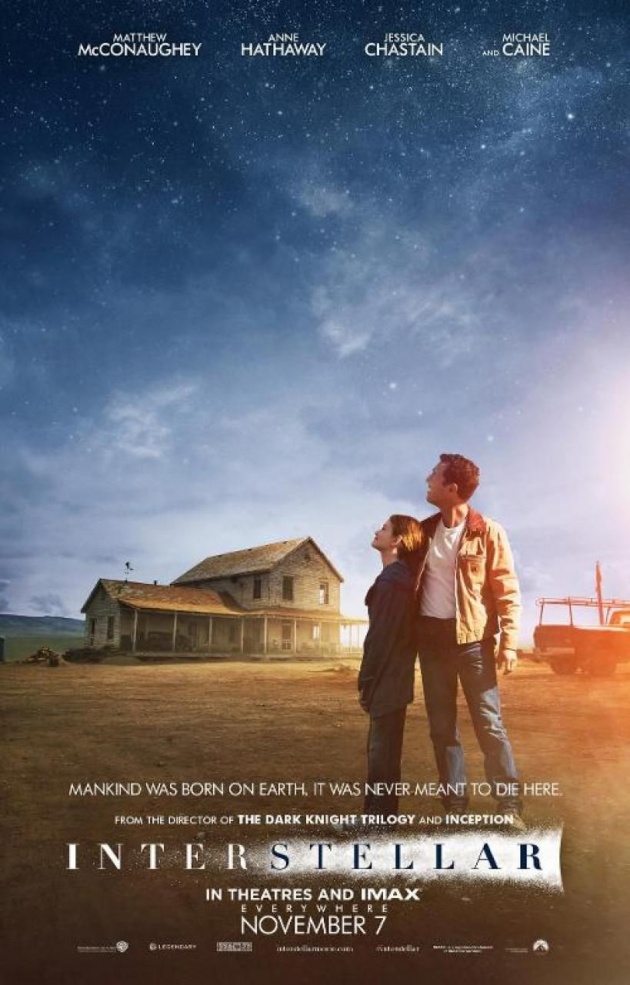 Synopsis

In the film men has discovered how to travel through wormholes to deep space leading mankind to its future destiny, as Earth has become uninhabitable.
Starring Matthew McConaughey, Anne Hathaway, Jessica Chastain, John Lithgow, Casey Affleck, Wes Bentley, Topher Grace, David Oyelowo Ellen Burstyn, Michael Caine and Matt Damon, Interstellar opens in U.S. theaters on November the 7th.
Follow Maumau Web TV on facebook and twitter!