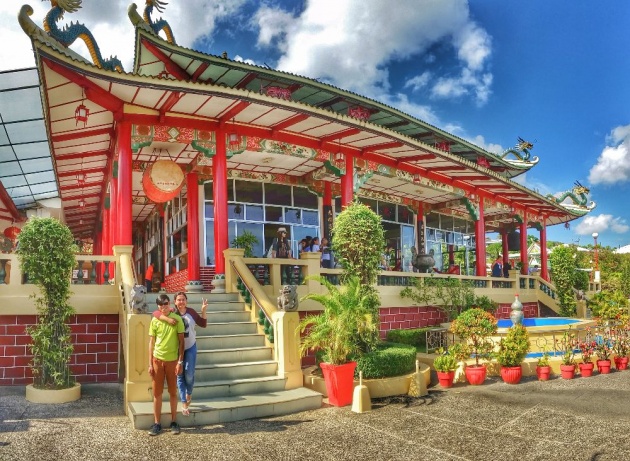 Glad to come back here in Taoist temple together with my husband and my brother and sister in law. They were from Iloilo and they had come over to Cebu to witness our civil ceremony. Aren't they very supportive? Anyway, my brother and I had been here before when we were really small, I believe I was still two and he was three or four years old. We both can't really get much memory about this place except that biggest dragon which made our youngest cry the whole time as he was seeing more dragons everywhere.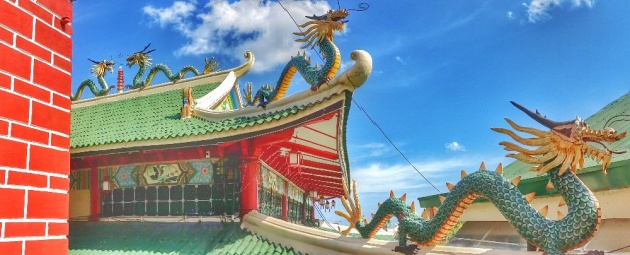 Yes it does bring childhood memories and it's nice to be back and capture more photos of the place. However we only have our mobile phones with us though but it was still able to capture the beauty of the said temple.
It was very hot and sunny on that day but we were glad it was windy in that area. As usual, a lot of tourists and local visitors as well who had come to visit the place of prayer.