SatoshiQuiz is a quiz website where users win bitcoin for correctly answering questions from various categories.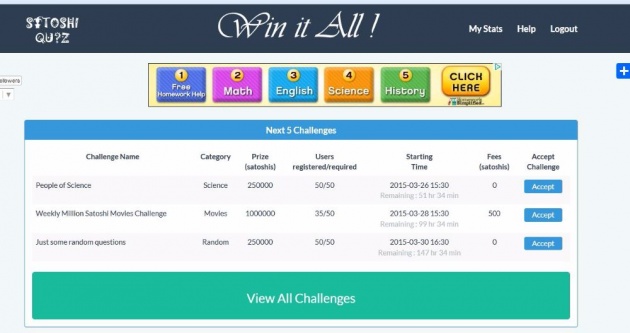 A user can open the website and answer the question. To win bitcoins, user must be logged in and must be among the first three users to answer the question correctly, depending upon which he will get first/second or third prize.
The total prize of the question is mentioned under "PRIZE THIS QUESTION" for each question. It is awarded 60% to first user, 30% to second user and 10% to third user as explained in previous question.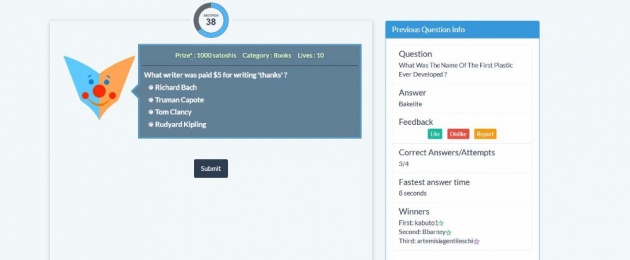 watch video for more informations