April is turning out to be a very busy month for the video artist Alessandro Amaducci. His spectacular productions will be screened in the following festivals ranging from dance to video art from France to Cuba. His work is always in demand for inclusion to these festivals. Take a look at Alessandro's WebTV to view a very fine collection of his work.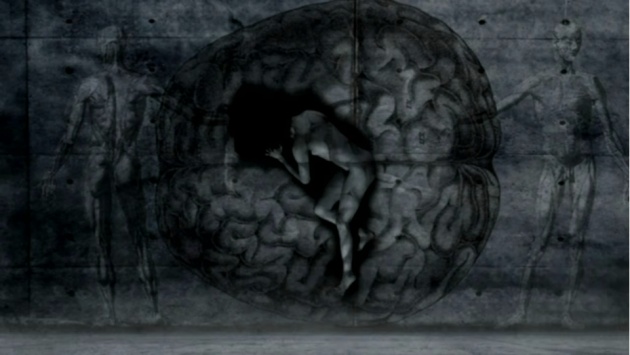 International Video Dance Festival of Bourgogne
Concert for Shadows 1-10 is in the official selection of Festival International de Vidéo Danse de Bourgogne (France), April 2nd through the 5th, 2013.
"Anatomy Theater" is in the compilation of videos at the Festival Vidéoformes 2013 exhibited at La Scam, April 11th 2013. 
100x100=900 (100 VIDEOARTISTS TO TELL A CENTURY), CINEMA AQUILA, ROME
The video "Future(ism)" is in the project 100x100=900 (100 Videoartists to Tell a Century), curated by Enrico Tomaselli. 100 videoartists were asked to realize a video dedicated to a year of the past century. The project will be shown in several international festivals of videoart. In the same evening "Black Data" will be exhibited in a selection curated by C.A.R.M.A., Veronica D'Auria.
FIVAC, INTERNATIONAL VIDEOART FESTIVAL CAMAGUEY, CUBA
"Pagan Inner" is in the selection of Festival Magmart presented at FIVAC, International Videoart Festival held in Camaguey, Cuba, April  25th-29th 2013.
Born in Torino (Italy) in 1967. He worked with the Archimedes Centre of Visual Arts (a cultural centre of a District in Torino), were he held workshops on video, with the National Film Archives of Resistence (Torino), where he realized documentaries about the Second World War, the Resistance, about workers struggle and other subjects relevant to the activity of the Archive, and with Theater Juvarra in Torino in the realization of multimedia shows and videoperformances. He is also professor of video language and practice in DAMS, University of Torino. He wrote several books about video-art; video techniques and aesthetics of electronic arts. Since 1989 he has created numerous experimental videos, music videos, video installations, multimedia shows and video-scenographies for dance performances.