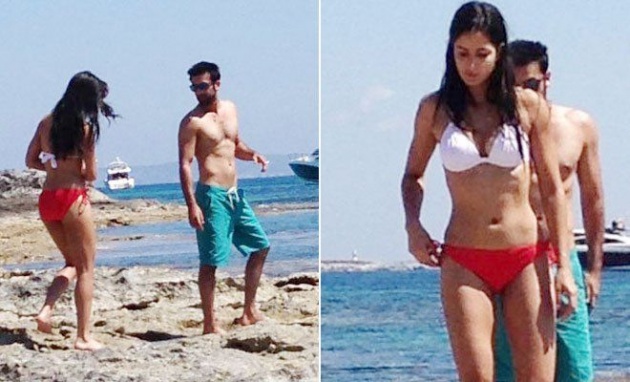 Rumor has it that the two love birds of the Bollywood industry, Ranbir Kapoor and Katrina Kaif is thinking of tying the knots in 2015 has created quite a stir in the public. Ranbir Kapoor and the Dhoom 3 actress are in a relationship for quite some time now and it is an open secret which everyone in the media industry knows. But the two have kept their lips sealed about their relationship and haven't commented anything about them being a couple.
Though the Barfi actor Ranbir when asked about marriage and wedding plans he completely denied quoting Katrina as his "old friend" and that he is married to his career which is films. He also stated that like other actors and actresses he does not want to share his private and personal life in the public. Although he denied having a serious relationship with Katrina Kaif, Ranbir was found driving together with his lady love to a party hosted by the extremely famous director cum producer of the Bollywood industry, Karan Johar.
The fact that the Rockstar actor, Ranbir was worried about Katrina's health also suggested that these two had something more growing between them than just a mere fling. Ranbir Kapoor was found worried about the deteriorating health of his hush-hush girlfriend while Katrina was shooting for two films simultaneously - Bang Bang starring Hrithik Roshan and Phantom by director Kabir Khan. Shooting for these two movies took a toll on the Indian Barbie's health but being a professional and true to her work Katrina didn't stop the shooting and continued to work.
According to the grapevine, Ranbir also visited Katrina's mother who stays in London to talk about the two getting married. However when Ranbir was asked about meeting Kaif's mother he said that the news was untrue. It was also heard that this dynamic duo took a holiday trip together last year in the Spanish beach Ibiza but when asked they preferred to remain silent about it.