As much as the soccer/football fan I am, nothing is more pleasing to the ear when you hear a top notch, all star player just made a long-term deal to sign, and join your favorite team's squad. What's even better is discovering that this transfer ends up being the clubs most expensive purchase. In this case, it is Arsenal, making arguably the loudest, most unexpected move for one of the best midfielders in the game right now: German International, Mesut Özil!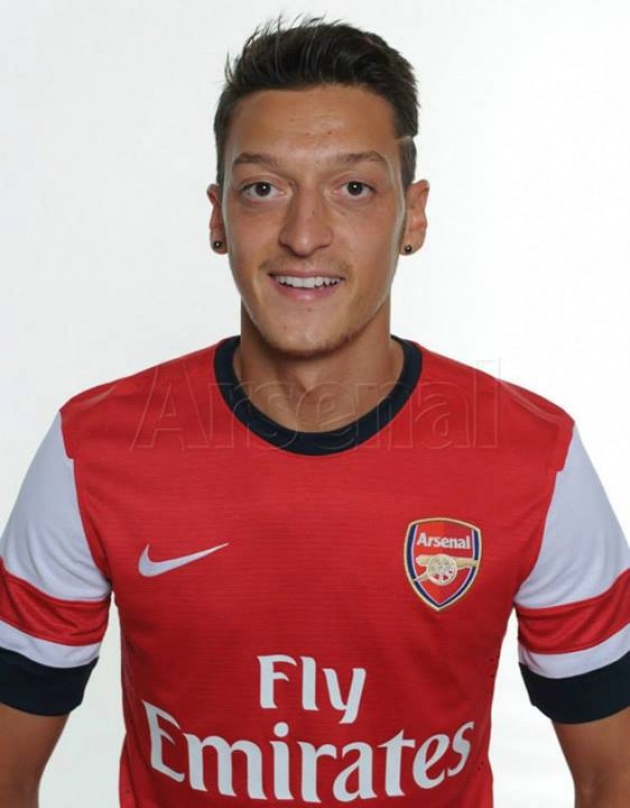 Finally, fans got what they were asking for; and Arsene Wenger (Arsenal manager) made it all happen: Arsenal splashed the cash. Starting the transfer window, Arsenal had 70 million pounds to spend…in mid-august they ascended to an 80 million pound budget (selling certain deadwood players in the team, such as Gervinho to AS Roma for 8 million pounds). Arsenal made a name for themselves when it came to hesitating from spending a lot of money on very good players, instead trying to find a "deal" for cheap in the transfer window. All this changed two days ago, when under Tottenham Spur's noses, they purchased Mesut Özil!
The all-star wasn't convinced of his future at Real Madrid, after having altercations with the new Real Madrid manager, Florentino Perez. However, he had multiple options if he wanted to move…teams such as Manchester United and Paris Saint German were interested, after not being satisfied with their purchases this summer. So made up his mind? Reportedly, it was manager Arsene Wenger who gave Mesut a call, and in a "series of brief convo's", moved Özil's mind closer to Arsenal...luckily, Arsene Wenger was multi lingual, and knew how to speak German (alongside all the other languages he can speak, such as fluent English an French). Then, Arsenal German international team mates Per Mertesacker and Lukas Podolski finished up the business, both also encouraging fellow team mate M.O to join their squad. Özil should have a fine time bonding with team mates; he understands German ( there are various players on the team that speak Fluent German, such as Vermaelen, Podolski, Mertesacker, etc.) and can comprehend Spanish as well. Özil stated that "Arsene Wenger made him felt something that he thought he was missing at Real Madrid: 100% faith in him".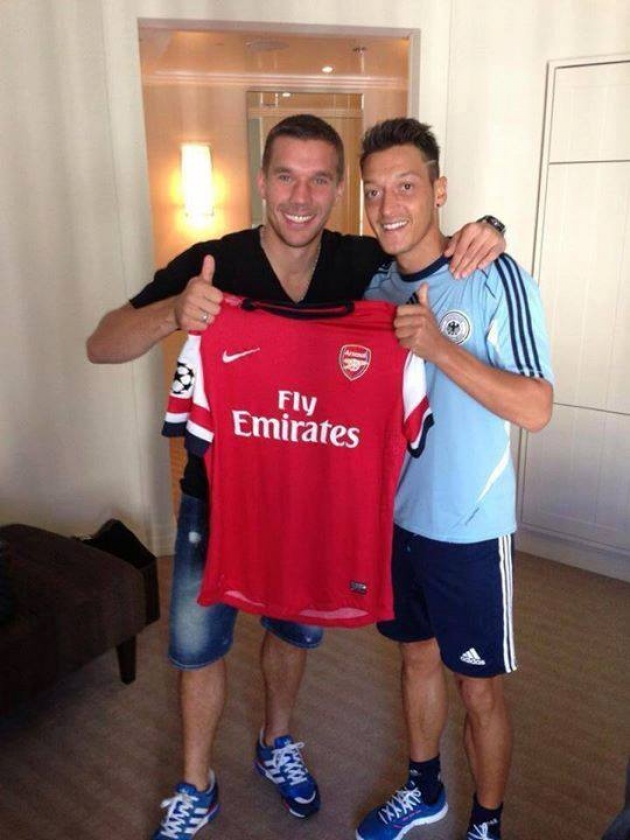 Ozil and Podolski (german internationals).
He was bought for 42 million pounds, being Arsenals most expensive item in history, and also being the 3rd most expensive purchase in the Barclay's Premier League altogether.Alongside Santi Cazorla, Mesut will prove to be a great conductor on the field. Known for assisting, and containing incredible statistics (assisting over 25 times in all competitions in the past 3 years), he will surely make a huge impact on goal scoring in Arsenal!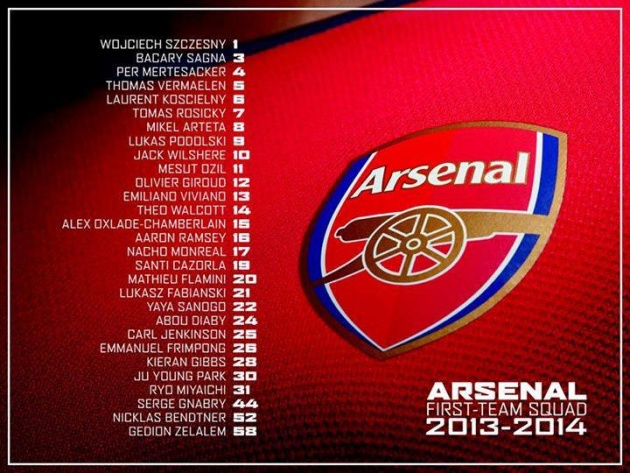 Current Arsenal Squad!
Additional Arsenal info: They have also signed goalkeeper Adrian Viviano from Palermo on a 1 year loan!