Throughout the entire football (soccer) transfer window, I've blogged about Arsenals progress (and multiple other teams' progress) through signings, and decisions that they have made. Well, technically it's hard to blog about progress made, when there isn't any progress in the first place. So what I have blogged about were just rumors, and non-enthusiastic bids made for players, that were all denied comfortably. Whenever it seemed as if Arsenal were fingertips away from signing the consistent Luis Suarez from Liverpool, or sign the once amazing goal scorer Wayne Rooney from English Champions Manchester United, they backed out- something that they are known to do. So here we are, once again- Arsenal has started with 70 million to spend, and a week before the window closes, are left with even more- 80 million. Recently, many Arsenal officials have let out info that they are planning to go on a HUGE shopping spree- trying to claim multiple world class players from world class clubs. After the complaining and demanding of new, top notch signing have been heard by Arsene Wenger, manager of Arsenal, it is almost as if the team has no other choice…but to eventually splash their cash, and sign some players! This would be a perfect time to do it…after all they were running out of time.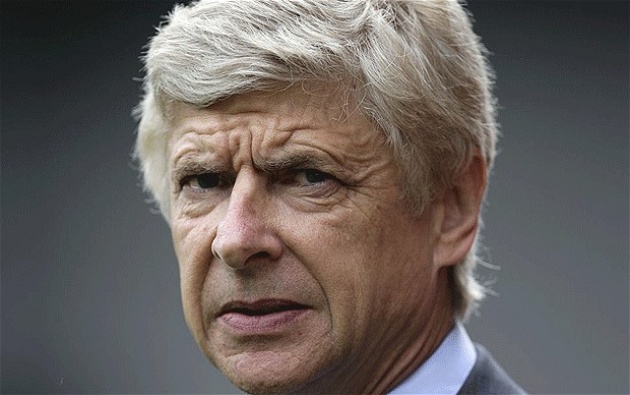 Arsene Wenger, manager of Arsenal, has lately been recieving alot of crap from supporters, because of the lack of player signings, although Arsenal have 80 million to spend.
Now let's talk about this current purchase of several player signings that can happen over the next 10 days. If this plan of Arsene's succeeds, it might just be one of Arsenals most successful transfer windows in over the past decade, and it sure as hell will silence many anxious fans. They plan on purchasing a group that consists of 5 players: the biggest names from the group happen to be Real Madrids duo Angel Di Maria, and striker Karim Benzema (who are still considered to be in the top 15- top 20 players of world). Of course, it would be very unprofessional of me to start making predictions of the impact the 2 players can make on Arsenal, but I will take my chances, and state this: if the moves are made, than it is more than promising that Arsenal will become the best club in England, if not Europe. Obviously it is too early to make accusations, however considering the talent Arsenal already holds ( Santi Cazorla and Arteta in midfield; Koscielny and Jenkinson in the back, etc.) it is like I said- more than possible they will become one of the most dangerous teams in the world.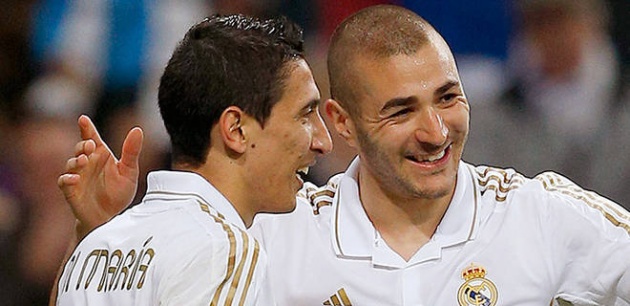 If Benzema (right) and Di Maria (left) ended up moving to Arsenal, it would be one of the largest transfers to Arsenal.
I have only stated 2 players of the 5 player package, that is said would cost Arsenal 80 million euro. The chances of all 5 players coming to Arsenal is unfortunately unlikely, but you never know; especially since Arsenal are going all out with offers now, since the transfer window is coming to an end. A reported bid of 40 million was made for Benzema, and 15 million was made Yohan Cabaye, who is keen to leave Newcastle. And since the depth of Arsenals defense has slowly been decreasing (injuries have become a common house hold name is London; a new player is getting injured every week!), they are also expected to give Micah Richards a go, since there has been no progress with talks in Manchester City of renewing his contract…so Arsenal have offered 10 million for him. Finally, Arsenal has desperately been seeking for a new goal keeper. Szczesny has showed that at times he can pose himself to look like Iker Casillas from 3 years ago, however many have made it final that he isn't consistent enough. Who knows- his last performance against Fenerbahce was remarkable, so if he keeps up the good work, Arsene will surely notice the potential in him, and back off the seek for a new goal keeper; but Szczesny has to act quick; Arsenal have already made a bid for Valencia's Vicente Guaita, which was denied (a sly, and squat bid of 6 million…which was quickly rejected). However Arsene has stated that they will certainly come back with a 2nd bid.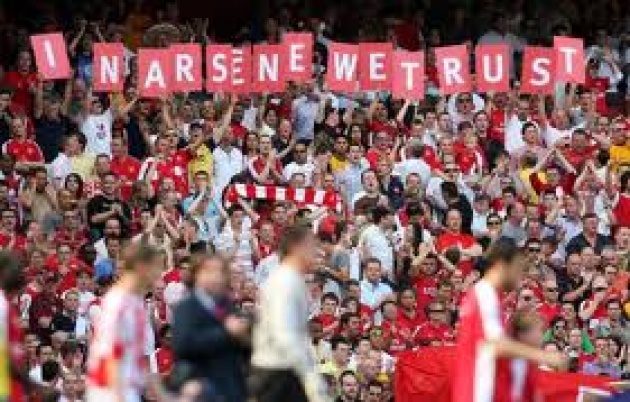 Trust in Wenger...because if these signings go through, Arsenal are bound to get a championship with such an Arsenal of players!
So what do you think would happen if these 5 players have joined Arsenal? What type of impact would be made? What players would be put in danger?
More news and updates on teams such as Arsenal coming soon!