Video Credits: Ignited via YouTube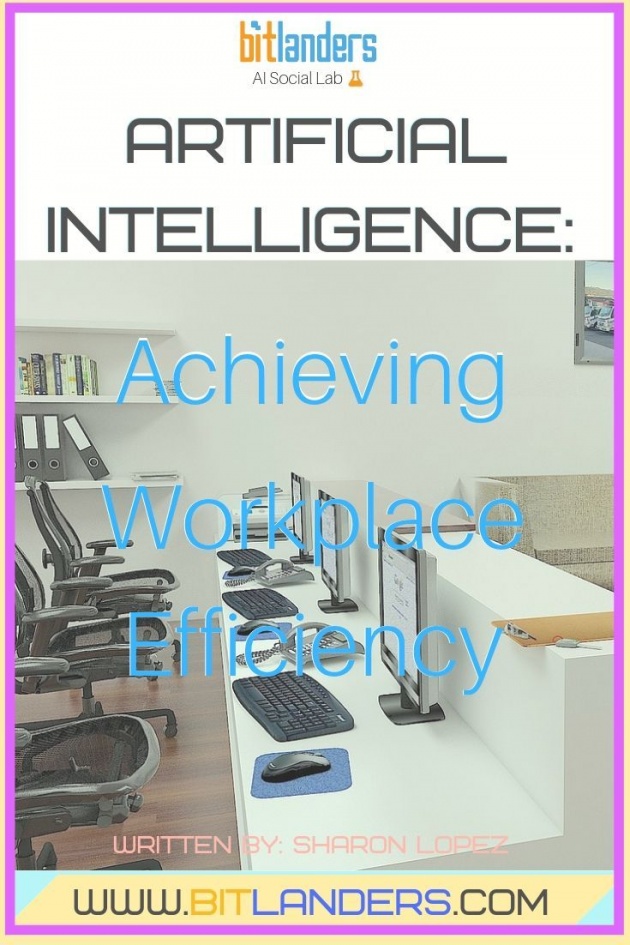 Image Credits: Sharon Lopez via Bitlanders
What if we can get away with boring repetitive tasks and devote more time with the more important tasks at our place of work? What if we can continuously serve our clients even we are not physically present?
I know this is not a new thing anymore. We are already familiar with digital assistants, chatbots, which are available in the market and all other products powered by artificial intelligence.
ARTIFICIAL INTELLIGENCE: IMAGINATION VS REALITY

Image Credits: Pixelution.co.uk
Some of you might already know me since we have been together for quite some time. But for those who may have not known me yet, I am a government employee working in an office from 8 to 5. I am handling various tasks and one of my skills which are known to my co-workers is my advanced knowledge in technology. It's not a surprising scenario if my co-workers would come to me when they can't open their computers, they can't fit an excel file into the desired paper size, they can't print their documents and whenever they encounter issues while working on their computers.
Related Post: Artificial Intelligence: The Future of Business
Well, actually, that was not part of my duties and functions. But as a supportive co-worker, I won't think twice whenever someone needs my help. This, of course, added to my belief that I can deliver the tasks equivalent to the money the government is paying me. Needless to say, I am an asset to this office.
Being exposed to new technologies, I am dreaming of having a more technologically advanced workplace. In this world of artificial intelligence, I must admit that in our country, you can't feel AI yet. Even if you visit other offices, you could say that we are far behind in terms of technology. Artificial Intelligence is still a dream for me and unknown for most people.
Related Post: How to Make Use of Artificial intelligence in Your Business Effectively
THE REALITY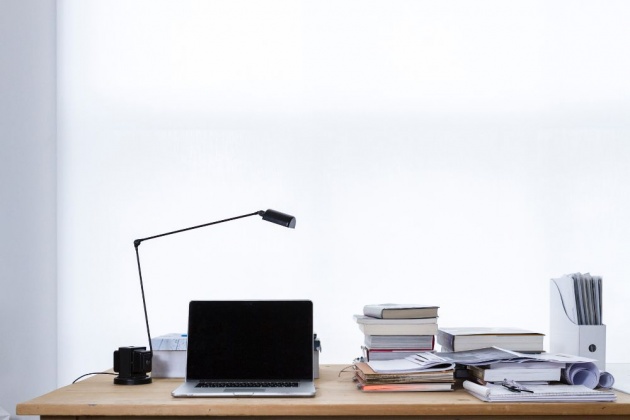 Image Credits: StockSnap via Pixabay
Our office was designed to help local government units so we expect clients from different municipalities to come to our office every now and then. We have several programs and we need to accomplish a variety of tasks in order to get the desired outcome.
Every day, I can see the piling up of papers on the table of each employee. The busiest department just like in any office is the receiving section. This is where clients will come and will ask information about the services. Worst, we only have one employee assigned in this area. the same employee is in charge of personnel documents, such as DTRs, leave forms, leave management, incoming/outgoing messages including monthly, quarterly and annual reports from field officers.
HOW CAN WE MAKE USE OF ARTIFICIAL INTELLIGENCE TO MAKE A WORKPLACE MORE ORGANIZED AND CONDUCIVE TO WORKING?
I believe we all want a stress-free working environment. What if we can make a way to have a more productive, efficient and have a stimulating work environment? If we could assign those repetitive tasks to computers so we and our co-workers can focus on more productive work.
Here's a list of what we can achieve with the use of artificial intelligence:
FILE MANAGEMENT
One of the most time consuming and often the most boring part of office work is filing reports and other important records. Finding a record needed by your boss at the most unexpected time is one of the most difficult situations we face inside the office. Because of the different tasks that we need to handle all at the same time, chances are, we forgot what we need to do causing some files to get misplaced.
Through AI-powered systems in place, we can create a system that will enable us to organize files so that it would be easier for us to find a document easily. It will also allow other employees to find it even we are not around.
CUSTOMER SUPPORT AND ASSISTANCE
Every day, clients would visit our office and part of our role is to assist them. There are instances when we need to continue repeating the same task over and over, all throughout the day leaving our other equally important tasks undone.
With the help of artificial intelligence, we can create a program that could assist the clients while we are devoting our time on other tasks.
I am currently preparing a Querlo C-Blog that will address this concern with the daily scenario in our office as my inspiration. I would like to solicit feedback, comments, ideas, and other things that could help me improve this project. I will be introducing this concept in our next meeting and I am hoping that this would be approved to be adopted in our current system.
CLICK HERE FOR A FULL-SCREEN VIEW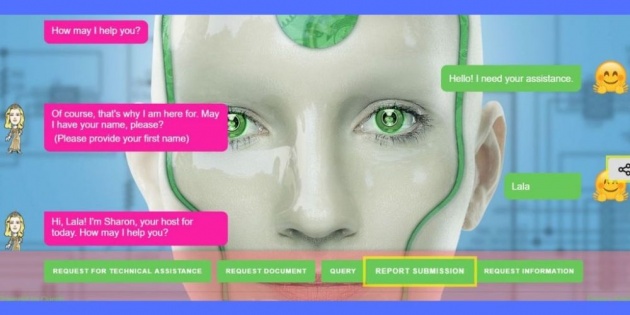 Image Credit: Screenshot of Querlo C-Blog: Artificial Intelligence - Achieving Workplace Efficiency
I know this is not a perfect system that I am aiming to achieve. That is why I am continuing my study in learning Python Programming Language to help me in my future plans.
Please interact with me with this c-blog:
INTERNAL COMMUNICATION AND SUPPORT
Another concern inside the workplace is giving support to our co-workers. We are already making use of the new technology for the communication aspect. However, it would be better if we can strengthen the support level inside our organization.
This can be done through the use of technology, specifically artificial intelligence. I am aware that there are programs that can be purchased to monitor the progress of each employee based on what task/s has been assigned to them. But it requires a stronger, faster and reliable internet connection which at current times, our country can't even achieve.
MEETINGS AND CONFERENCES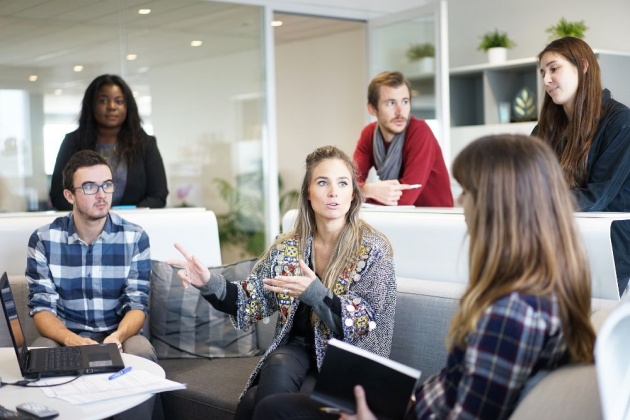 Image Credits: Free-Photos via Pixabay
Our office is operating in the whole country. We have a main office, regional offices, provincial offices, and city/municipal offices as well. When there are meetings to be conducted, personnel from different places need to come to a particular place in order to attend the meeting. What a waste of time!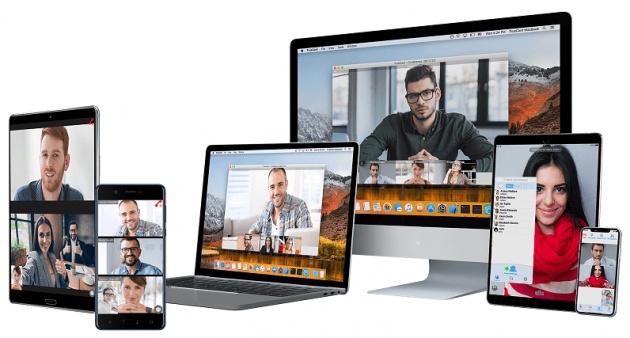 Image Credits: Trueconf.com
There are software and devices being offered in the market to address this particular concern. However, there are other areas to be considered like, internet connection, after-sales services, and the procurement process.
Video credits: TrueConf Video Conferencing via YouTube
I am still researching on how we can make use of a program or an application that will allow us to conduct a conference or a meeting without physically present on the place. I know this is something to be studied considering the procurement system in our country especially those in the government offices. Communication and collaboration are key ingredients to success that we need to give due consideration.
On the final thought:
We are still in the infancy stage in terms of the application of artificial intelligence. And I am aiming to be the first to implement the first fully AI-operated office in our province. I know this will create noise and would probably give me a break on my offline career.
So if you have a good suggestion for improvement or better ideas, don't hesitate to leave a message or contact me on my SITE or my other social media accounts. We can talk about business. Thank you for dropping by and have a great day!
You may also find the following interesting:
ARTIFICIAL INTELLIGENCE: How to Learn Machine Learning
ARTIFICIAL INTELLIGENCE: Why Do We Need to Learn Python
ARTIFICIAL INTELLIGENCE: Learn The Basics of Python Programming Language
Would you like to earn more from Bitlanders? Join Bitlanders AI-Themed blogging! Learn more about this from Micky-the-Slanted-Salerno's post:
Important Update: BitLanders AI-themed Blogging!
★★★★★★★★★★★★★★★★★★★★★★★★★
Do you need help in creating your c-blog? Let me know and earn more from Bitlanders. You can connect with me on MY SITE and other social media accounts below.
★★★★★★★★★★★★★★★★★★★★★★★★
Querlo C-Blog Background Image Credits: Reidy68 via Pixabay

DISCLAIMER: The views and opinions expressed in this c-blog post are that of the author and does not in any way represent the agency or department she currently belongs.
ADDITIONAL NOTE: The sites mentioned in this post are for information purposes only and links are provided for easy access. The author does not receive any remuneration from the said companies or sites.
★_★_★_★_★
Written for Bitlanders
by ★Sharon Lopez
Date: August 31, 2019
Connect with me!
★ IDEAL CAREER IDEAS★FACEBOOK★TWITTER★PINTEREST★LINKEDIN ★
All Rights Reserved 2019