Video credits: 20th Century Fox via Youtube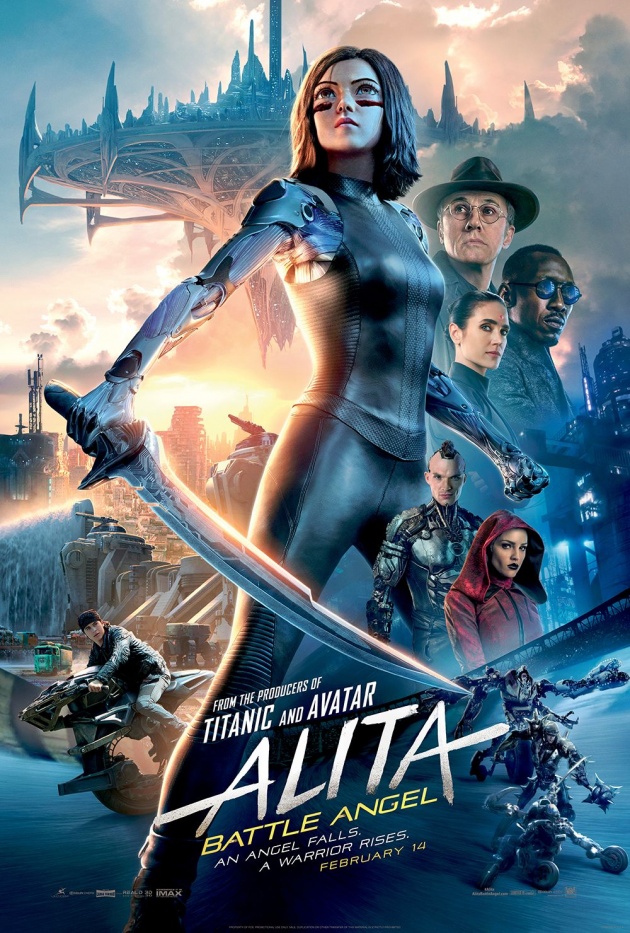 image credits: Foxmovies
Alita Battle Angel: An Angel in Berserker Body
As far as movies about girl Robot goes Alita: Battle Angel is on a class of its own. It's a wonderful movie with a great cast.
Robert Rodriguez brings this fun-loving, action-fueled movie to the big screen.
AI-Theme blogging is leading us into a deeper dimension of what the future holds for mankind when we have Robot all around us. Alita Battle Angel is a movie in the distant future where humans and robots co-exist freely.
Alita Battle Angel
Far beyond where we are right now in technological advance Dark Age. Alita (Rosa Salazar) a female cyborg awakens with no memory of who she is.
Alita was decapitated and left for dead in a metal scrap yard that fell from the wealthy floating city of Zalem.
Dr. Ido (Christoph Waltz), a cyborg surgeon salvaging scrap metals found Alita and decided to put her in his dead daughter's body.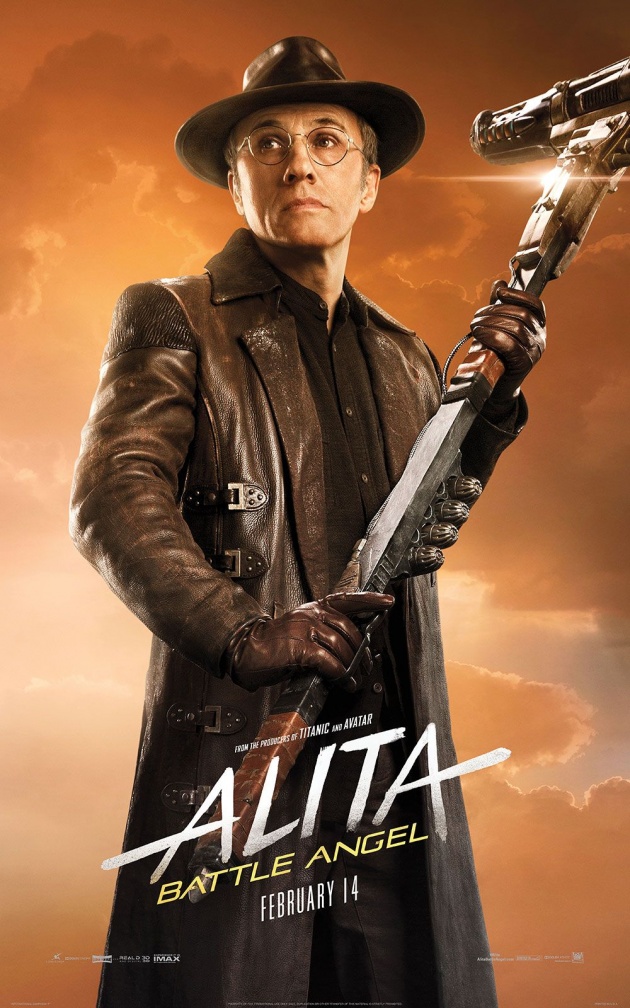 image credits: Foxmovies
Exploring and experiencing the metal city together with Dr. Ido, Alita meet with a young and ambitious boy called Hugo.
Hugo introduces her to his friends and her first adrenaline game called MotoBall after been fix together.
Alita soon found out that Dr. Ido is a Hunter-Warrior when she saved him from a trio cyborg assassin.
The battle between Alita and the Cyborg Assassin jug her memory and she remembered a little about her past.
enjoy the querlo
In her long-forgotten-300-years old past, she was a warrior that uses an ancient martial art style called the Panzer Kunst.
She and her lost teammates are on the quest to bring down the most powerful scientist of Zalem called Nova.
The mission was a failure, and Alita could not remember the past and what had led to her been found in the metal scrap yard by Dr. Ido.
Nova is a terrifying scientist who can transfer his consciousness to another person and from Zalem can see everything happening in the metal city.
The Production Team
Japanese anime has always been my strong suit when watching movies. Alita Battle Angel coming to the big screen was a joy comes true. Hollywood had found a way of bringing my fantasy to live, for that I'm grateful.
The movie falls under the genre of Action, adventure, sci-fi, and thriller. It was an adaptation of the Japanese Manga by Yukito Kishiro. The movie was directed by Robert Rodriguez, written by James Cameron and Laeta Kalogridis. And distributed by 20th Century Fox.

The Actors
The film stars Rosa Salazar as Alita, Christoph Waltz, Dr Dyson Ido, Jennifer Connelly, Chiren Mahershala Ali, Vector Keean Johnson Hugo Perez and Ed Skrein as Zapan.
The movie was released in the US on February 14, 2019, and in its opening week made $28,250,000. Although Alita Movies was budget $170,000,000, it made a cumulative Worldwide Gross of $404,852,543 as of May 9, 2019.
The movie runs for 2 hours 2 minutes and is rated PG13 due to language, violence, and action.
Visual Effects Used
The visual effect demonstrated in Alita Battle Angel is on a whole different level than what we have witnessed in movies like Avatar and the Matrix.
Weta Digital visual effects company from New Zealand are redefining the working/use case principles of Computer Generated Image (CGI).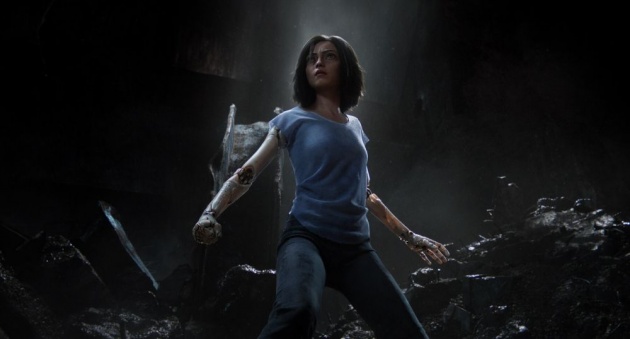 image credits: Foxmovies
The movie industry has grown far beyond our imagination.
I will argue that, in the movie industry today, we are only limited to our imagination.
Cinematography
Alita: Battle Angel is a marvel of technology and theatricals, offering rich visual and kinetic actions that are far beyond fun, imagination but sticking to a manga written in a time with little technological advancement.
The camera angle during the Motor Ball with Hugo and also the battle scene of Alita and Grewishka was epic.
They are my two most beautiful moments in the movie.
video credits: FilmIsNow Movie Bloopers & Extras via youtube
Don't get it wrong, the action scenes, the slow motion, Alita's memory gap recapture during her battle with the trio assassin robots are all beautiful and mind blowing.
The movie was directed to have an overwhelming effect on the viewer and to keep them glued to the screen with much enthusiasm.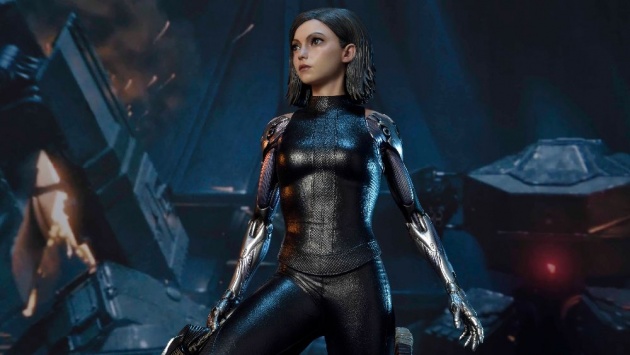 image credits: pics.alphacoders
The character Alita looks seamless, more human than a Robot, with emotions, something we don't see in robots more often.
And when united with berserker, she became more than just a robot, but a creation that transcends the boundaries of robots and man.
A complete different being that is capable of so much destruction and so much love.
Will There Be a Sequel to the Movie?
Whenever a movie captures the audience attention, all want to ask as soon as possible is Will there be a sequel to the movie?.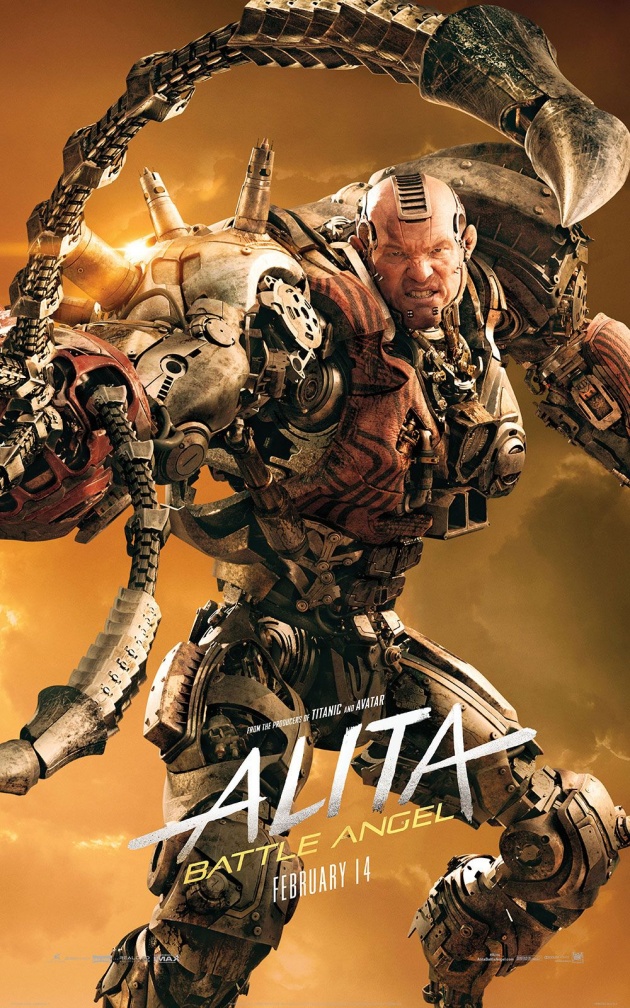 image credits: Foxmovies
This question has been on our mind. And February 6, 2019 Cameron and Rodriguez announced they have plans for Alita Battle Angel 2 in the near future.
All things considered, the movie is an immersive escape to another world. it's not going to be the next avatar despite being an equally massive idea, but Alita builds its own world for a second adventure that may get the audience more invested
In the near future, we can have the sequel to the movie with names like It's Alita colon, Battle Angel, Alita: Fallen Angel and Alita Avenging Angel. These are the possible names to the sequel of Alita Battle Angel.
My Overall Take on Alita Battle Angel
Focusing more on Bitlanders AI-Theme blogging always keep me awake most at times when I'm not working.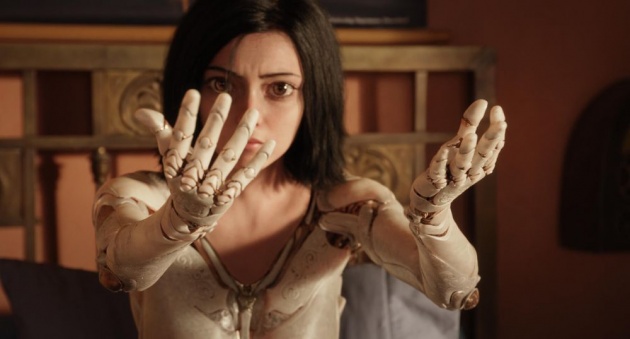 image credits: Foxmovies
Soon, I realize that there is an untapped area of AI-the movies that I have not visited long ago.
Alita Battle Angel got my attention when I first saw the trailer on US-box Office, but you know I can't go to the cinema to watch it(for obvious reason, money and my location right now).
The beginning of the movie was somewhat not convincing, but the first 10 minutes, captures my attention.
There are no intriguing moments, actions-twist, mind-blowing actions, but the movie has this underlying effect on me that kept me glued to the screen from beginning to end.
It has this assurance of It's' going to be interested since it a story adapted from a manga and it did not disappoint me at all.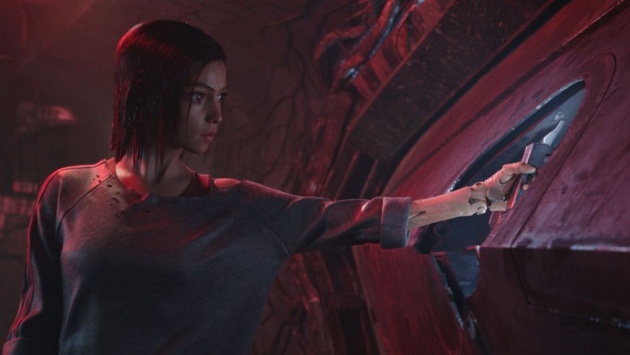 image credits: 7wallpapers
Maybe I misunderstood the beginning, as I'm a man drawn to action (Not violence) but like clockwork, the mysteries revealed and I enjoyed the movie.
The movie plot, the action, and the storyline satisfy my curiosity. And I'm so glad when I read the movie will have a sequel.
On a Final Note
The question here still remains whether or not we can have a mind-blowing movie in the future of Alita battle angel or not?
In fact, since Bitlanders AI-Theme blogging came to effect in Bitlanders, less and fewer movies reviews are in effect.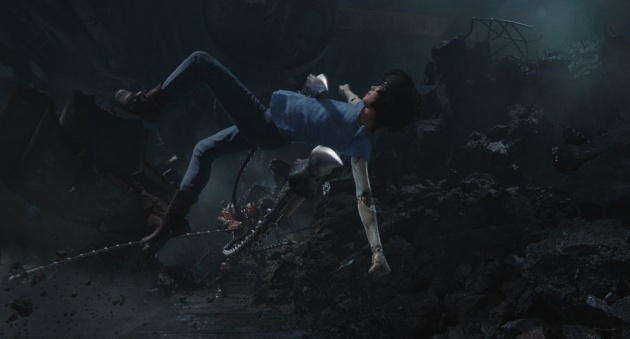 image credits: Foxmovies
Considering the movie, I will bet on the facts that the next sequel will be a mind-blowing action movie.
This is entirely a subject of my perception, is Alita Battle Angel your kind of movie? Did you enjoy the movie at all? Are you thrilled to see a sequel?
The main thing here is, the movie was an adaptation from a manga, and it would seem that it is living up to expectation.