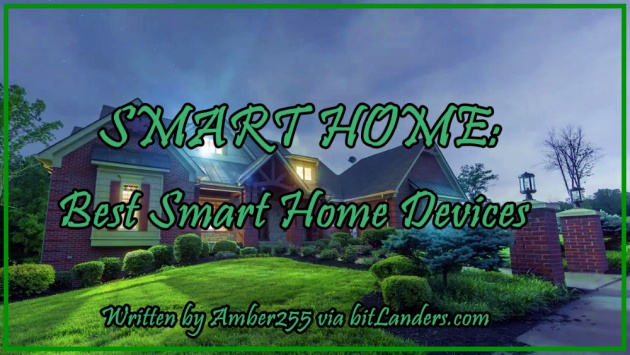 [Artificial IOntelligence] Best Smart Home Devices - Photo credit: cnet, edition by Amber via bitLanders
Recently seemed an impossible dream, today the idea of turning an ordinary house into a smart one has not only become a reality but is also rapidly gaining popularity. Moreover, not only the richest people on the planet but anyone who wants to can join the technologies of the future, because this category is widely represented by different companies in all price segments, even with the tight budget. Of course, the cost has a significant impact on the configuration and working capabilities of the development, but the main features are the same for any class.
The Smart Home technology is a combination of the most popular home devices, integrated into a system under single control, which, as a rule, is made through a free mobile application or an intelligent control panel that is compatible with all of these devices. Depending on the manufacturer, smart equipment can be sold separately or as ready-made sets for a specific purpose, most often with the option of expanding with individual components.
Smart home gadgets let you do things such as turn your lights on using your smartphone, stream music to a speaker using Alexa, lock your doors remotely, clean your house, and much more. But smart home gadgets are about more than just convenience. These devices can also help you save on heating and energy costs, let you know if someone's trying to break in, or if there's some other emergency.

Credit: tomsguide
The smart home system is actively developed and developed to ensure safety, save time, and user effort, as well as to provide several other functions that can be useful in everyday life. One way or another, automation of home processes is a rather interesting topic. And here you will find several relevant basic smart home systems that may be worth your attention.
Being a part of the IoT (Internet of things), smart home systems and devices often work together, exchanging usage data among themselves and automating a large number of actions based on homeowner preferences
Top 10 Best Smart Home Tech - Video credit: youtube
However, 73% of consumers are concerned about the confidentiality of the data shared by all smart devices on the home network.
Check Querlo chat and get info about these best devices for a smart home:
1. Amazon Alexa 2. Google Assistant
3. Apple Home Kit 4. Xiaomi smart home
5. Control4 6. Fibaro
I kindly invite you to chat with me about Best Smart Home Devices (the link opens chat in a full-screen mode):
Advantages and disadvantages
One of the main advantages of automating the home environment is to ensure the peace of the homeowners, which allows them to remotely control a large number of processes, preventing such potentially dangerous situations as a forgotten switched on the coffee machine or an open front door.
Smart homes are also useful for older people, providing them with a special control system that can help them stay at home in comfort and safety, rather than moving to a nursing home or need around-the-clock home care.
It is not surprising that modern smart homes can fully meet the preferences of users. For example, as soon as you approach the house, the door of your garage may automatically open, lights in certain rooms will turn on, the heating system will turn on, as will the smart speakers from which your favorite music will sound.
Such automation also helps consumers increase efficiency. Instead of leaving the air conditioner on all day, the smart home system can examine your habits or behavior and make sure that the house is cool by the time you get home from work. However, for less advanced systems, this parameter can also be set manually by setting the required time. The same goes for other appliances. For example, with the help of a smart irrigation system, your lawn will only be watered only when necessary, and with the required amount of water.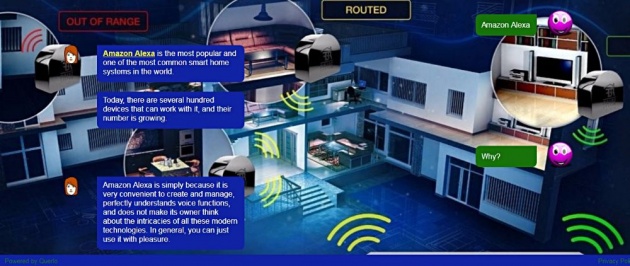 [Artificial Intelligence] Best Smart Home Devices - Photo credit: querlo
With home automation, all the resources are used more efficiently and that helps to save both natural resources and money for the consumer.
Now smart home systems are struggling to take a leading position in the market, partly due to their technical nature, but they still have a long way to go, because, unfortunately, they still cannot do without flaws. And one of the most common drawbacks of smart homes is their complexity; some people have difficulties in mastering modern technologies or may even abandon this venture when faced with the first problems.
Since this market is only emerging, accordingly, there is so far no gold standard for home automation, and even more so for some leading companies and devices in this field. Nevertheless, various partnerships are being created with manufacturers and brands to ensure interoperability between devices and the seamless use of systems by users.
Another major concern is the security of smart homes. If hackers can infiltrate a smart device's system, they can, in theory, turn off lights and alarms without interruption or unlock a door lock, leaving the house vulnerable to theft. In addition, hackers are expected to gain access to the user's home network, which will lead to a deterioration in attacks or data loss.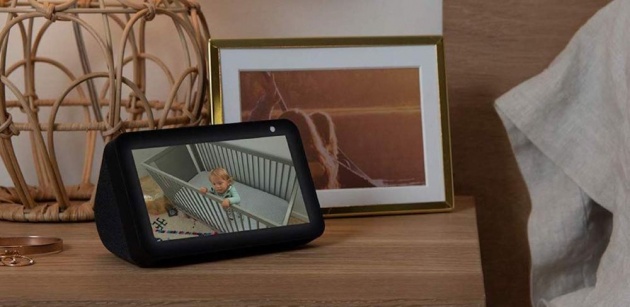 [Artificial Intelligence] Best Smart Home Devices - Photo credit: thegadgetflow
In addition to the security issue, many smart home opponents are also worried about data privacy. While manufacturers of smart home devices and platforms can collect consumer data to better adapt their products or offer customers new and improved services, trust and transparency are crucial for manufacturers who build trust with users of their smart products.
Now more and more diverse electronics are emerging. It comes to the point that electronic components begin to receive such simple things as a light bulb and a socket. In the future, this will allow us all to manage our home remotely. However, why in the future? If you acquire the Smart Home system, you can do it now.
************************************************************************
****************************************************************
******************************************
I invite you to participate in Bitlanders AI-themed Blogging and create your own AI-themed blogs and C-blogs on artificial intelligence theme:
bitLanders AI-themed blogging
After the successful launch of "The bitLanders C-blogging", conversational AI blogging by Querlo powered by IBM Watson and Microsoft Azure. bitLanders continues to support its joint venture Querlo. We believe in our mission to promote our future - Artificial Intelligence (AI) - and build AI conversations via blogging, here we are to introduce "bitLanders AI-themed blogging!"

Credit: quote from bitLanders
Always welcome back to check more Querlo Chat blogs on Artificial Intelligence theme.
***************************************************************************************************
Thank you for stopping by and reading my blog.
2019, All Rights Reserved.
You are very welcome to join Bitlanders and share your valuable knowledge and opinion.
***************************************************************************************************