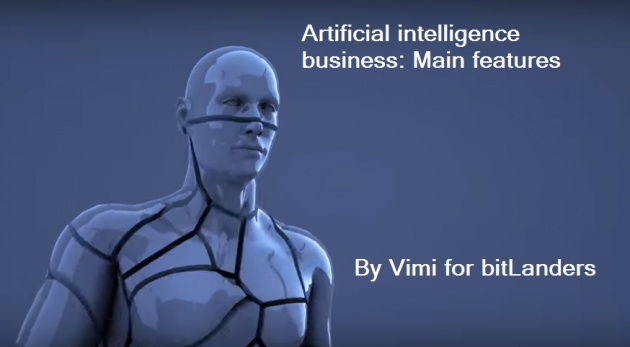 Image credit: Quick Support via YouTube, changed by Vimi
"Artificial intelligence business: Main features" is my new C-Blog for "bitLanders C-Blogging." My previous works are: "Artificial intelligence advantages in business," "Artificial intelligence technology definition: Approaches and fields of application," and "Best artificial intelligence tools for program development."
Some people still believe that artificial intelligence is mythical and consider it to be an exceptional force that undermines economic stability. In fact, artificial intelligence is like any other technology. As more and more companies use AI, competition increases and costs decrease - artificial intelligence becomes available to a wide range of enterprises.
In the United States, more than half of the jobs are created in small business, and its share in GDP is over 40 percent. Therefore, developers are trying to make their decisions available to companies in this economic niche. As artificial intelligence business becomes popular, it is important to take advantage of the new technology.
Automation, chatbots and smart cars can handle incredible amounts of information. Retailers, enterprises, and any business can use AI to personally reach their customers. And when you have thousands of customers, only technology can do it providing really high quality.
To read the main features of artificial intelligence business, check out my Querlo chat below.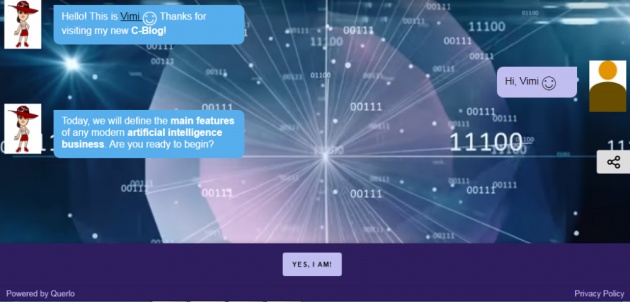 Image credit: Screenshot of Querlo chat
If you also want to try yourself in blogging and create a C-Blog based on artificial intelligence, read the guidelines here and visit querlo.com.
Thanks for reading!