Artificial Intelligence: Its Dynamic Power Over Google Maps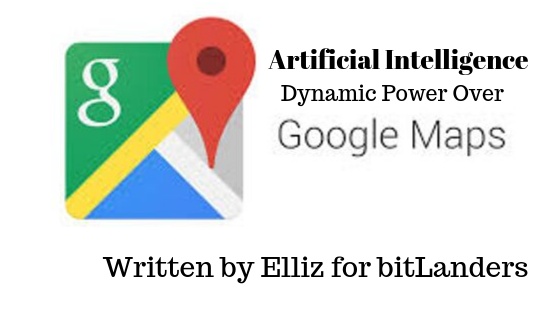 Image prepared by Elliz over canva.com for bitLanders - Artificial Intelligence: Dynamic Power Over Google Maps
Video credits via YouTube
Have you recently been using your maps to check for the nearest and fastest route for your land travel? If your answer is yes, then surely you will know that Google Maps or Gm is using Artificial Intelligence to give you the base of the most accurate direction on the sensors and satellites powered by Artificial Intelligence and machine learning through the smart system, massive collected data, and analysis.
Google Maps is a web mapping service developed by Google. It offers satellite imagery, aerial photography, street maps, 360° panoramic views of streets (Street View), real-time traffic conditions, and route planning for traveling by foot, car, bicycle and air (in beta), or public transportation.

Source: Wikipedia
Aside from giving you directions, it also calculates your travel time experience. It gives you a useful overview and real-time images. Aside from that, the way that you can view streets with a 360-degree view gives you a clear vision of the world from above. If you are wondering if Artificial Intelligence is on its move with this application, well, no doubt it is.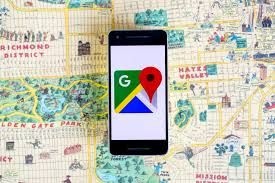 Google Maps Dynamic Power - Image credit via Cnet
Since Google Maps uses different kids of Artificial Intelligence to give you real-time predictions based on its machine learning and smart systems of sync algorithms, it is then safe to say that it is using Artificial Intelligence for every user's convenience. I do believe that any simple things that we need to connect to the big pool of data present with devices connected to the Internet of Things have AI in them.
Google Maps began as a C++ desktop program at Where 2 Technologies. In October 2004, the company was acquired by Google, which converted it into a web application. After additional acquisitions of a geospatial data visualization company and a realtime traffic analyzer, Google Maps was launched in February 2005. The service's front end utilizes JavaScript, XML, and Ajax. Google Maps offers an API that allows maps to be embedded on third-party websites, and offers a locator for businesses and other organizations in numerous countries around the world. Google Map Maker allowed users to collaboratively expand and update the service's mapping worldwide but was discontinued from March 2017. However, crowdsourced contributions to Google Maps were not discontinued as the company announced those features will be transferred to the Google Local Guides program

Source: Wikipedia
Believe it or not, with an average of 59% mobile technology present that is used under smartphone convenience, surely Google applications like Google Maps should also be part of your daily routine of smart services. The transportation sector has been using satellite images for even better services for their end-user consumers.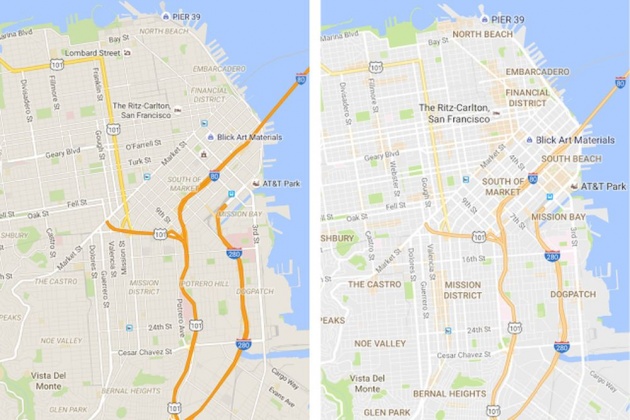 Google Maps Recommendations And Calculations for every end to end areas of transportation via satellite view and available route - Image credit via The Verge
There are a lot of applications for transportation that uses maps, and Google is taking advantage of that through Artificial Intelligence and its subsidies. Machine learning, deep learning, and smart algorithms. All are important factors for an accurate route and direction needed for your transportation.
Google Maps' satellite view is a "top-down" or "birds eye" view; most of the high-resolution imagery of cities is aerial photography taken from aircraft flying at 800 to 1,500 feet (240 to 460 m), while most other imagery is from satellites. Much of the available satellite imagery is no more than three years old and is updated on a regular basis. Google Maps used a variant of the Mercator projection, and therefore could not accurately show areas around the poles. However, in August 2018, the desktop version of Google Maps was updated to show a 3D globe as the default projection. It is still possible to switch back to the Mercator Projection in the settings.

Source: Wikipedia
On the other hand, how can Google take full advantage of the benefits that they can get with Artificial Intelligence?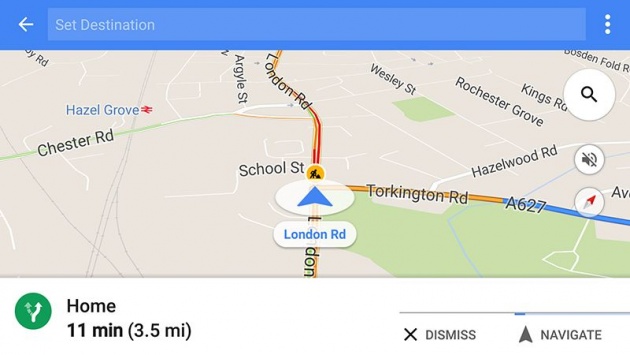 Google Maps and how it is used as a navigational tool for driving and walking - image credit via Gizmodo Australia
Google Maps Using Artificial Intelligence For Its SLAM Projections
SLAM stands for Simultaneous Localization And Mapping. It has been a developing system that involves a combination of projections for Virtual reality and Augmented reality. It is beneficial for companies and businesses that are relying on their automation through AI for generating projections automatically.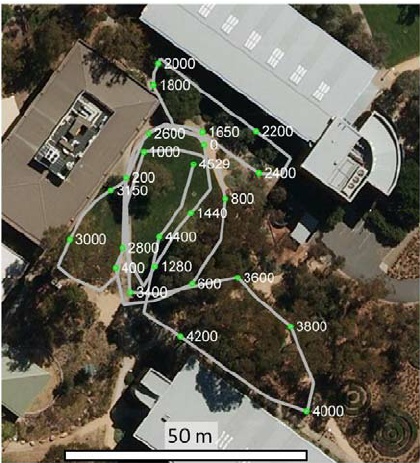 SLAM trajectory view - Image credit via ResearchGate
This gives a massive boost on the application and system to give the most accurate prognostications for directions and navigational purposes. This can then give a greater perspective both for satellite view and data that has been collected from the device and application itself. There are a lot of applications using maps that will surely rely on SLAM in the coming days., Allowing Artificial Intelligence, deep and machine learning to work vigorously on the background.
Google Maps provides a route planner, allowing users to find available directions through driving, public transportation, walking, or biking. Google has partnered globally with over 800 public transportation providers to adopt General Transit Feed Specification (GTFS), making the data available to third parties

Source: Wikipedia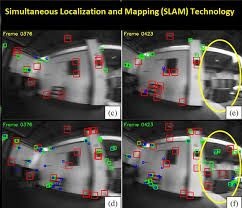 SLAM - Simultaneous Localization And Mapping - technology - Image credit via openPR.com
Artificial Intelligence And The Navigation Department
Since Google Maps is using Artificial Intelligence to give you the best route recommendations based on the algorithm from the location that you have entered. This smart system allows the end-users to decide whether they will go on the recommended route or find another alternative route. It also summarizes the time consumption that you might need during travel.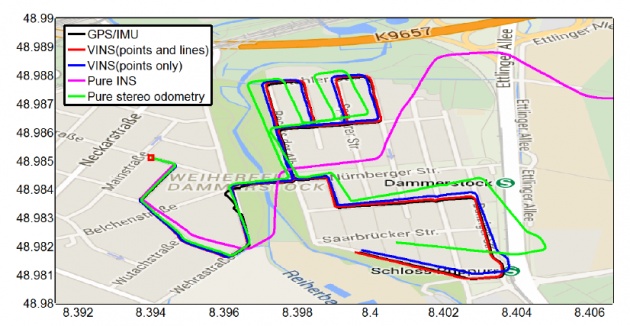 Google Maps motion trajectory plots for end-users - Image credit via Researchgate
You should agree with Artificial Intelligence dynamic power over Google Maps and how it transforms navigational tools into a next-level experience. Which gives the most simplified route destination, calculates your journey and even give your accurate timeframe based on the data that has been collected by the system and application itself. All made possible by the connectivity of technology through a smart device.
Video credits via YouTube
Demographics Under Artificial Intelligence And Machine Learning
The dynamic power over Google Maps and how Artifical Intelligence is breaking down the demographics of the society is really a futuristic move that every navigational sector is looking forward to. Every app that is developed for navigational plans will surely want to on top of the game with AI machine learning, data collection, analysis, projections, and even recommendations. Which if you will summarize, is all part of the vast world that AI is running in the background.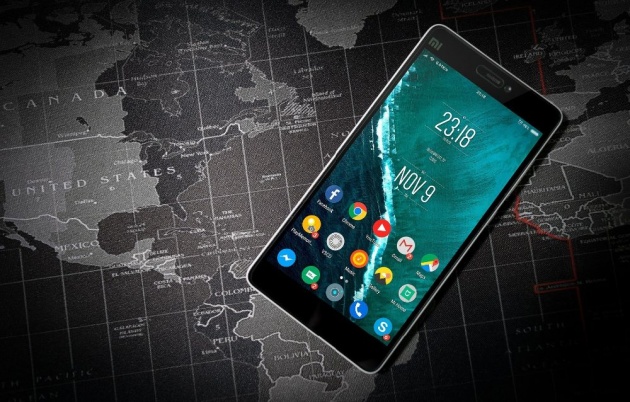 Artificial Intelligence and Google Maps - Image credit via TheStartupFounder.Com
If you have been using different application that helps you find a better route for your transformation, surely that is connected to one smart system algorithm and its work rely via satellite and beacons collected for every data on that mobile application, which in turn has a GPS that somehow is connected to the Internet of Things, AI and protectorate maps.
have you missed my blog about machine learning and smart system algorithms? Click here for fullscreen resolutions...
===
On my final thought:
We can say that Artificial Intelligence is part of our daily lives. It is our system and the applications that we use to simplify our lives and our daily activities. Whether we are using Google Maps or not, it somehow affects our daily transportation and believe it or not, will really be helpful for us one way or another. My personal experience with using Google Maps gives you accurate and real-time calculations and analysis.
The accurate view gives you a better prediction especially if you haven't been in that place before. How about you? have you tried any navigational apps before? How accurate was your experience? Do you find this helpful for you?
bitLanders AI-themed blogging
After the successful launch of "The bitLanders C-blogging", conversational AI blogging by Querlo powered by IBM Watson and Microsoft Azure. bitLanders continues to support its joint venture Querlo. We believe in our mission to promote our future - Artificial Intelligence (AI) - and build AI conversations via blogging, here we are to introduce "bitLanders AI-themed blogging!"
==
The links, images, and videos that are used in this blog post are given proper credits and used for educational purposes only.
Join bitLanders today and claim your $1 here. How about you check my other blog post too? Here's the link.