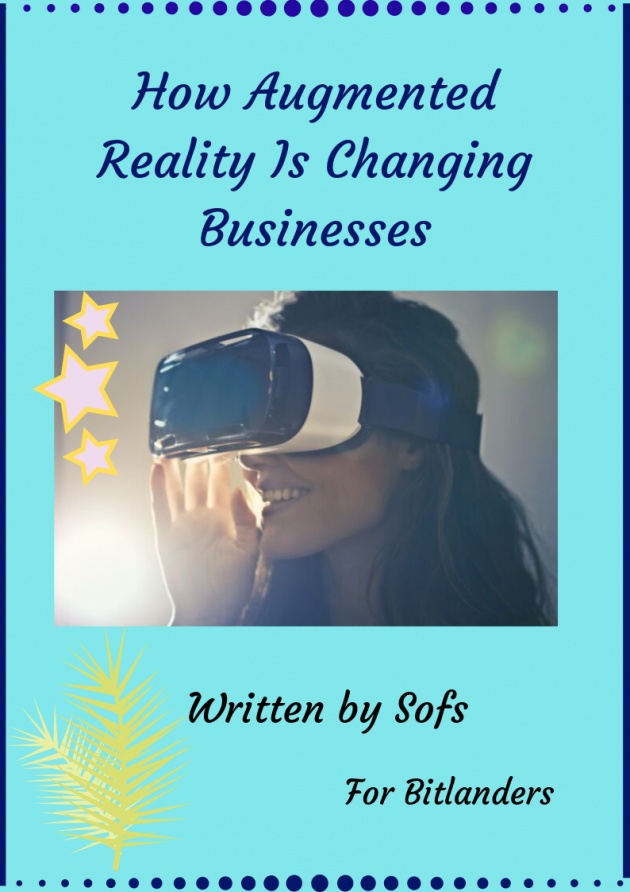 Image Credit Sofs via Canva
Video credit Graeme Codrington Via Youtube
Augmented Reality (AR) The Game Changer in Business
Augmented reality is surely changing the way business work. It is not only making production, marketing and sales easier for businesses but also making it easier for customers to try the product virtually before they buy it.
Have you ever bought some furniture for your home and found that the size is not right or that it doesn't go well with the rest of the decor? Help is here, Augmented reality tools not only help you buy the right furniture but also allow you to see how it fits in your home and the rest of the decor before you actually buy it. You can do this from the comfort of your home.
Industry forecasters say the market worth for AR will reach $100 billion. For instance, AR smart glasses are forecast to ship 21 million units in 2020, with a Compound Annual Growth Rate (CAGR) of 78 percent from 2015 to 2020.
How Augmented Reality Works?
Augmented reality uses the existing physical reality as its base and enhances it with computer generated features over it in real time.
For example, the new furniture you are buying can now be arranged neatly into the picture of your living room even as you are viewing it.
The whole exercise in done in 3D so you will really know how the furniture you buy fits and feels in your home.
AR makes it possible to superimpose data, information, graphics, videos etc on top of the real environment. This makes maintenance and repair quick and easy.
In 2015, Hyundai became the first mainstream automaker to launch an augmented reality owner's manual. Using a smartphone or tablet, consumers get how-to information for repairs, maintenance and vehicle features. The app contains how-to videos, 3D overlay images that appear when users scan various areas of their vehicle (like the engine bay) and dozens of informational guides.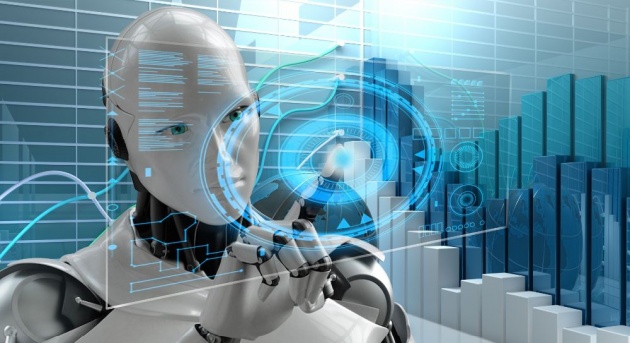 Image credit Sujins Via Pixabay
Do Customers Need Other Hardware Needed To Use AR?
Unlike virtual reality customers don't need any head gears to make use of this software. All they need is their phone with the app. The AR kit on i phones even makes it possible for businesses to develop the apps you can use .
Advantage Of AR For Users
AR is easy to use. All that the user needs is a phone and the app.
Users can check out the products or services in the virtual trial rooms from the comfort of their homes. Augmented Reality allows the customer to meaningfully interact with the environment be it a shopping or a learning environment.
AR makes the environment look as natural as possible so its easy for the customer to make a judgement for himself/herself.
I do think that a significant portion of the population of developed countries, and eventually all countries, will have AR experiences every day, almost like eating three meals a day. It will become that much a part of you. —Tim Cook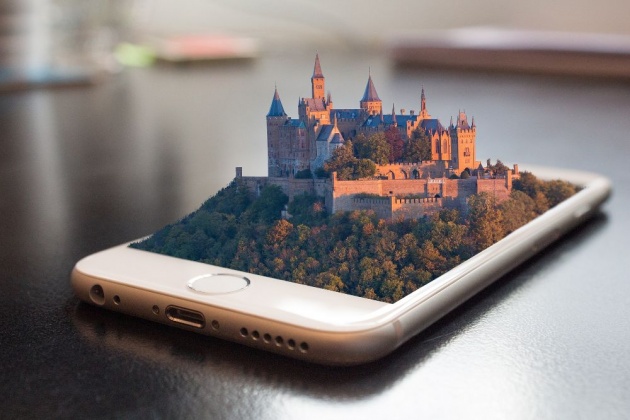 Image Credit FunkyFocus Via Pixabay
Advantages Of Augmented Reality For Businesses
Augmented Reality can be used in almost all areas of Businesses - Sales and marketing, training, manufacturing, engineering, design etc.
AR makes streamlining of processes and logistics easier cutting production costs and down time.
The use of AR tools makes it possible for even the not so experienced technician/surgeon to come to the aid of the customer/patient. It helps them to see beyond what the eye sees and fix what needs to be fixed with the help of the 3D computer generated Images projected at the eye level.
AR helps enhances customer engagement and better customer relationship.
The Goal of Augmented Reality
The goal of augmented reality is to the blend real environment seamlessly with the computer-generated reality to make the experience as realistic and as practical as possible.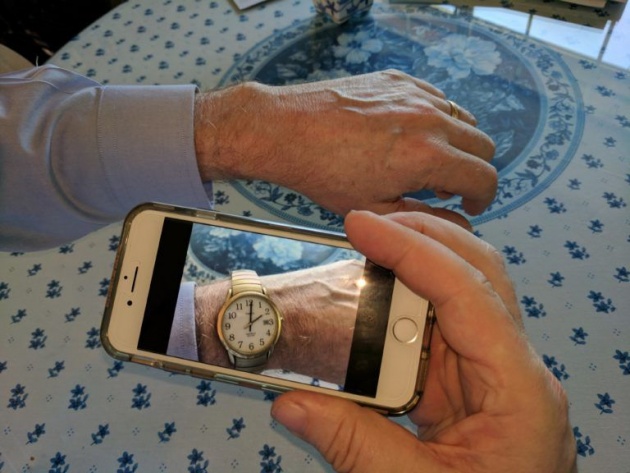 Image Credit GeekWire Photoillustration Via Geekwire
The Potential Of AR To Change The Way Business Operate
AR makes it possible for businesses to reduce their costs and make their services more meaningful be it retail, manufacturing or training, entertainment or customer care services.
Helps avoid unnecessary cost on returns and transport cost for goods and services.
Reaches out services to a wide network of areas which were impossible to reach earlier especially in education and training.
Makes entertainment more realistic and experiential as possible.
This [Retail] is a sector where AR is revolutionising the way we shop by bridging the gap between digital and physical worlds. A radical store re-invention will offer retailers new ways to increase convenience and personalisation, and consumers the opportunity to experience re-envisioned shops. –Muchaneta Kapfunde
In the Chat blog below we shall discuss how AR changes the following business processes.
Manufacturing, quality control and maintenance
Design and architecture
Education and training
Marketing and advertisements
Influencing decisions and sales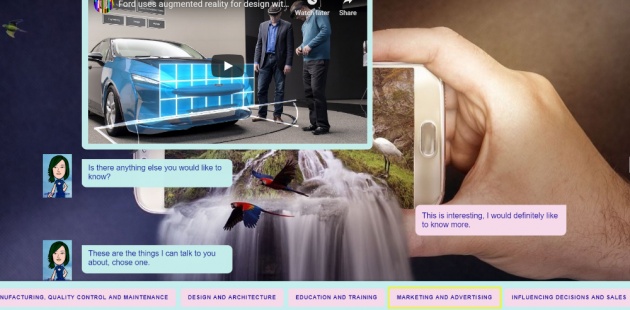 A screen shot from The Querlo chat On How Augmented Reality Is Changing Businesses
Querlo Chat on How Augmented Reality Is Changing Businesses Via Bitlanders
This short video explains how Augmented reality is beneficial to customers.
Video Credit Steven Van Belleghem via Youtube

Final Thoughts
We have disused in the chat blog about Augmented Reality is changing the way businesses function but also has a huge impact on their profits too.
AR is making a strong headway not only in a few industries but it can be applied to all businesses be it small medium or large.
The simplicity of use of this technology and its ability to make meaningful interactions possible with the environment makes it the go technology for all industries.
Businesses are always looking to add more value to their services to stay ahead of the competition. Augmented reality helps bridge the gap between customer expectations and products/services offered.
Customer engagement is vital for better customer relationship and customer loyalty, AR makes this possible for businesses.
We are standing at the cusp of a AR revolution, but like all things new it may take time to make the changes we expect.
**************************OoOOOOoO*************************
All images used in this blog have been duly credited, no copyright Infringement Intended.
This blog post is written in support of the announcement made by Micky-the-slanted-salerno about the Bitlanders AI-Themed Blogging.This blog also incorporates the C Blog (Double bonus reward topics) This article is the 14th in this series on Artificial Intelligence.
After the successful launch of "The bitLanders C-blogging", conversational AI blogging by Querlo powered by IBM Watson and Microsoft Azure. bitLanders continues to support its joint venture Querlo. We believe in our mission to promote our future - Artificial Intelligence (AI) - and build AI conversations via blogging, here we are to introduce "bitLanders AI-themed blogging!". -Credit: quote from bitLanders


My other blogs that may be of interest to you
Chatbots The Future Of Businesses
AI Makes Us Better Humans - Debunking The Myth
Emotional Attachment to AI Assistants and Companions
Why Artificial Intelligence Needs A Female Persona
Artificial Intelligence Changing The Face Of Education
Artificial Intelligence The power Behind The Tokyo 2020 Olympics
Current Trends In AI - What the future holds for us
[Artificial Intelligence] Trans-Humanism - The Future Of Mankind
Thank you for reading and interacting with me on this blog. I hope that information I have shared on this blog has been helpful to you.
♥♥♥ Sofs ♥♥♥
Would you like to share your thoughts on AI and earn through Bitlanders? Follow this link and claim your first $1 reward on sign up.