Video Credit DeloitteDigital via Youtube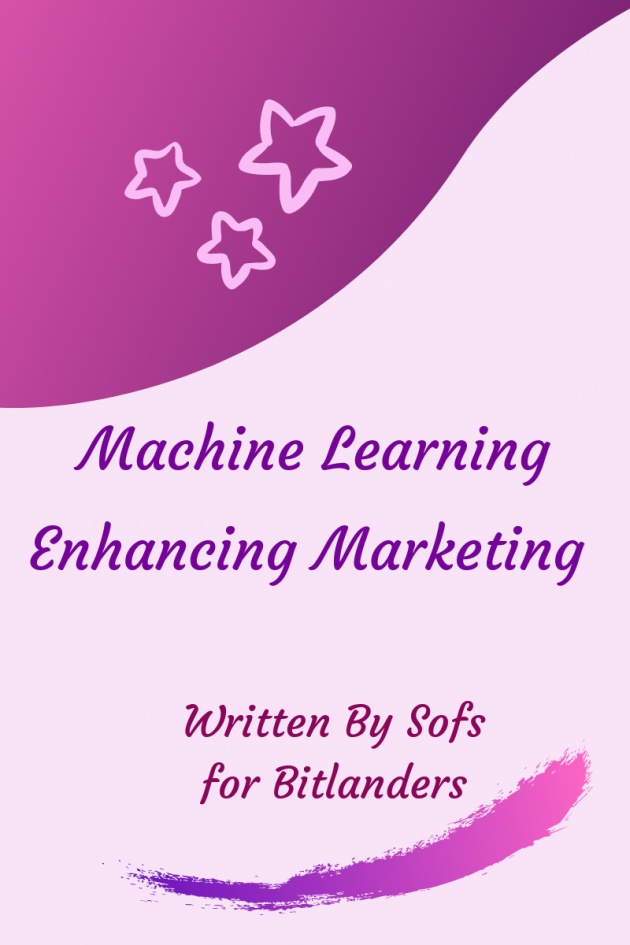 Image credit Sofs via Bitlanders
Machine Learning Changing Marketing
Traditional marketing has always depended on data for its business strategy planning. However, the overload of data available today makes it difficult to processing the data manually and make sense of the numbers.
Due to which Traditional marketing has had to grope in the dark and depended on assumptions while Machine learning has made it possible to approach marketing problems fully equipped with specific information about customer behavior, purchasing patterns and various other parameters
In the era of big data we have the need to mine all of the information and humans can no longer do it alone - Mark Simpson IBM
How Machine Learning's Works In Marketing
Machine learning helps make sense of this huge data repository with minimal effort.
Machine learning algorithms learn from data iterations and allow the system to find hidden insights and patterns in these huge data sets. The more the data the better the insights.
Advantages of Machine Learning in Marketing
It helps identify trends, purchasing patterns, helps understand customer behavior, find their target audience, personalize campaigns and increase conversion rates.
Machine learning using techniques like NLP, sentiment analysis is capable of understanding personal, social and cultural exchanges to generate fresh product and content ideas.
These insights that may have never been unexplored before, but are exactly what consumers prefer could be used to develop the business further.
Intelligent search results have resulted in campaigns that are cost-efficient and produce better results.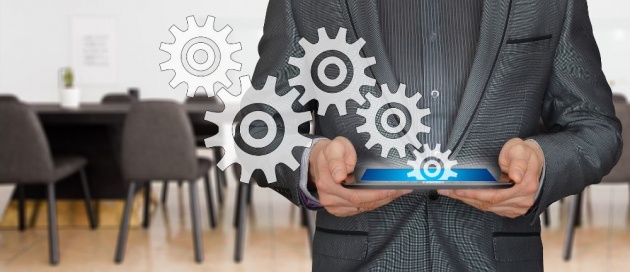 Image Credit Geralt via Pixabay
The Impact of Machine Learning Changing On Marketing
Machine learning has changed the very outlook of marketing from generalized approaches to an individualized approach. This is only made possible by putting Big data into action. The results have been astonishing that companies are now rushing to invest heavily in machine learning tools.
Smarter And Cost Effective Advertisements
Advertising campaigns now with the insightful analysis provided by machine learning are able to accurately target its audience. It annoys people to no end when irrelevant and outdated advertisement occupy their gadgets.
Providing the right information at the right time is at the core of marketing. This leads to better conversions rates as well.
About 53 percent of marketers say that AI is extremely useful in identifying customers.
Better Customer experience With Chat bots
Bot aided prompt customer service and engagement makes it possible to give customers a better experience. With bots having access to so much information on the internet it is possible to get new insights and save cost and time.
A national survey of 1000 consumers revealed that 49% of respondents prefer conducting all customer service interactions via text, chat, or messaging app instead of with customer service agents
Please join me in the chat blog below where we will discuss the five ways in which Machine learning has enhanced the marketing function.

Image credit Screen shot from Querlo chat
Querlo Chat On Machine Learning Enhancing Marketing Practices
Concluding Thoughts
According to the QuanticMind survey, more than 97% of the industry experts believe that the future of the digital marketing will be fully influenced by machine learning techniques and AI-based marketing automation.
Machine learning and AI are the future of Marketing. They not only help simplify the process of mining data and gaining information, they make it possible for companies to arrive at powerful solutions to their marketing problems.
Big data, machine learning and AI based solutions take the game of marketing a few notches up. Its no wonder that companies are investing so heavily into AI marketing.
Machine Learning has only begun to make its impact on marketing. As more and more companies adopt AI and Machine learning tools into marketing we are bound to find great changes not just in marketing but also in our lifestyle.
****♥♥♥♥♥****

This blog post is written in support of the announcement made by Micky-the-slanted-salerno about the Bitlanders AI-Themed Blogging.
After the successful launch of "The bitLanders C-blogging", conversational AI blogging by Querlo powered by IBM Watson and Microsoft Azure. bitLanders continues to support its joint venture Querlo. We believe in our mission to promote our future - Artificial Intelligence (AI) - and build AI conversations via blogging, here we are to introduce "bitLanders AI-themed blogging!". -Credit: quote from bitLanders

Image Credits
Image credit for Querlo Chat background Geralt via Pixabay
All images used in this blog have been duly credited, no copyright Infringement Intended.

My other blogs that may be of interest to you
Chatbots The Future Of Businesses
Artificial Intelligence Changing The Face Of Education
Current Trends In AI - What the future holds for us
[Artificial Intelligence] Trans-Humanism - The Future Of Mankind
Thank you for reading and interacting with me on this blog. I hope that information I have shared on this blog has been helpful to you.
Would you like to share your thoughts on AI and earn through Bitlanders? Follow this link and claim your first $1 reward on sign up.