[Artificial Intelligence] ROBOT CLEANERS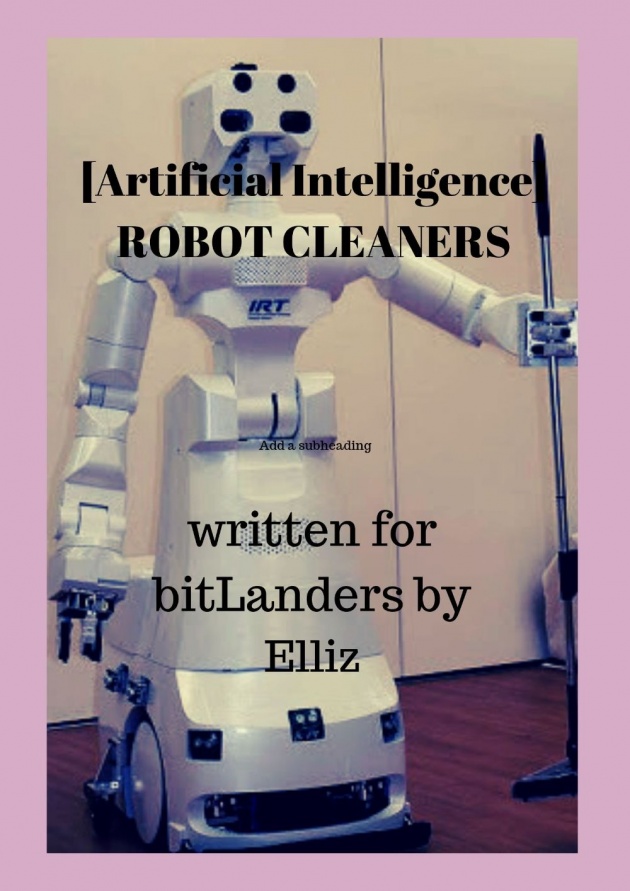 [Artificial Intelligence] ROBOT CLEANERS - AI Themed C-Blogging - image credit via Canva.com - Modified by Elliz
iRobot Roomba 980 Video - [Artificial Intelligence] ROBOT CLEANER - Video credits via YouTube - iRobot Channel
Artificial Intelligence has come a long way and making our lives easier has always been a top priority. With deep machine learning and continues innovation, surely you will get the most of what to artificial intelligence has to offer. Next on the list of devices that make your home a smart home -- aside from home automation system -- is ROOMBA, others have known this device as the "ROBOT CLEANERS". Sweeping around the floor; tiles, wood, carpets, rags, etc., name it, there is a robot cleaner for that.
A robotic vacuum cleaner, often called a robovac or roboVac, is an autonomous robotic vacuum cleaner which has intelligent programming and a limited vacuum floor cleaning system. The original design included manual operation via remote control and a "self-drive" mode which allowed the machine to clean autonomously without human control. Some designs use spinning brushes to reach tight corners, and some include a number of cleaning features along with the vacuuming feature (mopping, UV sterilization, etc.).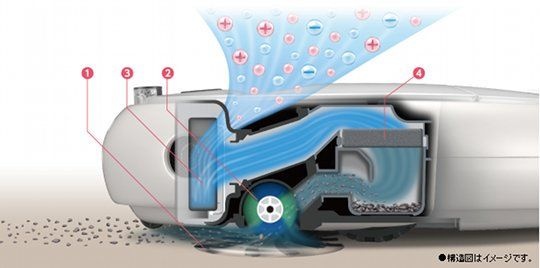 Sharp Cocorobo Vacuum cleaner Robot - [Artificial Intelligence] ROBOT CLEANER - Image credit via Japan Trend Shop
At bottom, robotics is about us. It is the discipline of emulating our lives, of wondering how we work.
- Rod Grupen

There is also a variety of options for this ROBOT CLEANERS in store right now. Ranging for their models, capacity, features and of course, the price tag associated with them. Artificial intelligence together with devices incorporated with them like robot vacuum has been in the market since 2002. And the evolution of [Artificial Intelligence] ROBOT CLEANERS has become so dynamic that they are also invading each home. With today's technology, there are a lot of features that you can enjoy with this smart device for your smart home.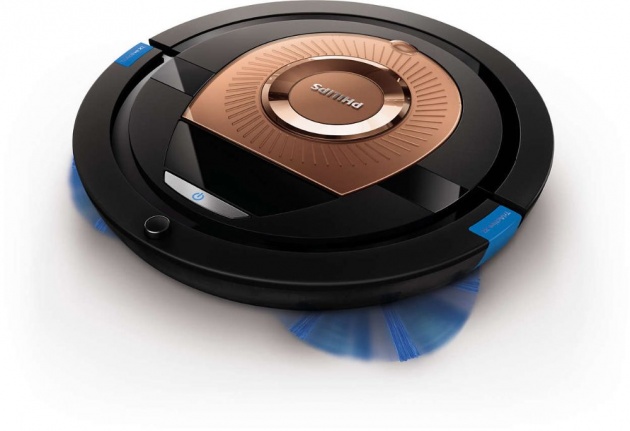 SmartPro Compact Robot Vacuum Cleaner Philips - ROBOT CLEANERS - Image credit via Philips
Factors When Purchasing The Smart Device For Your Home: Robot Cleaners
Computers will overtake humans with AI within the next 100 years. When that happens, we need to make sure the computers have goals alligned with us.
Stephen Hawking

If you will be considering getting a robot cleaner for your home then surely you have to take in consideration the following factors;
Carpets or rugs on the floor or multiple floor tiles
Close together furniture all over the house like in between tables and chairs
The size of the house that the robot cleaner will be cleaning.
Consider the battery life of your robot vacuum cleaner
Are there pets staying with you in the house?
The home filtration systems that are ideal for people with allergy to dust
But to give you a quick overview of where ROBOT CLEANERS originally came from, they are first built by DYSON, a British technology in 2001. DC06 is the first-ever robot vacuum cleaner made but was not made public or has been released because it as expensive. Roomba was then introduced to the market in 2002 by an American Company with advance technology.

However, if you will date back how this wonderful machine learning, household helper had evolved, they are until late 1996. The very first robotic vacuum cleaner was made by Electrolux, Swedish advance technology for household appliances, and they named this robotic cleaner "TRILOBITE".
Be a free thinker and don't accept everything you hear as truth. Be critical and evaluate what you believe in.

-Aristotle

Today, whenever ROBOT CLEANER or ROOMBA is on sale, people are going gaga over these smart devices. Roomba has evolved and the features are far better than the first time that they are introduced to the market. They can have multiple ways on how to clean your home. Whether you have multiple floor tiles, carpets, rugs, and wood flooring, surely Roomba can do the job right.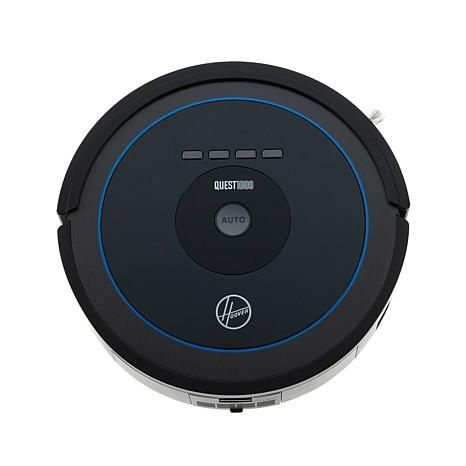 Hoover Quest 1000 Robotic Vacuum - Image credit via HSN

They range from different prices and capacity. You can even control them with your own voice through home automation, either with Google Home Assistant, Alexa and other voice command control applications and devices. There are also self-charging, sensor-equipped robot cleaners that can detect stairs or bumps. To help protect them from getting damage through unwanted falling from a higher surface.

Tight budget or not, surely there are a lot of options this smart machine can offer you. From different brands to choose from, there will definitely be one model that will truly match your style and preference.
One of the great things about the Roomba robot cleaner, which my company iRobot designed, is that it's too cheap not to be autonomous.

-Rodney Brooks

Here's the list of [Artificial Intelligence] ROBOT CLEANERS you can choose from, budget, space, and features:
Run time: Approximately 120 minutes
Ideal and budget-friendly robot cleaner for your home. Best for hardwood floorings that will have a great clean for about two hours. No mopping and not for carpets either. Since it is not yet connected to any applications, voice control navigation is not yet applicable.
Best Robot Vacuum Cleaner - [Artificial Intelligence] ROBOT CLEANER - Video credits via YouTube 10BestOnes Channel

Eufy RoboVac 11s [$269.99 Amazon]
Run time: 100 minutes
No applicable applications or voice control navigation
Ideal for tight space home. Clean all floor types. No clearance cleaning and silent motor performance.

Shark ION RV750 [ $222.99 Walmart}
Run Time: 70 minutes
Application Compatibility and Voice Control Navigation Features
Wi-fi connected robotic vacuum cleaner. One of the most affordable robot cleaners that transform your home into a smart home with this smart device.

ECOVACS Deebot N79S [ $299.99 Amazon ]
Run Time: 120 Minutes
Application Compatibility and Voice Command Control Navigation Features
Amazon Alexa or Google Home Assistant
A HEPA filter with a great battery life that has a robust suction power
Ideal for allergic people to dust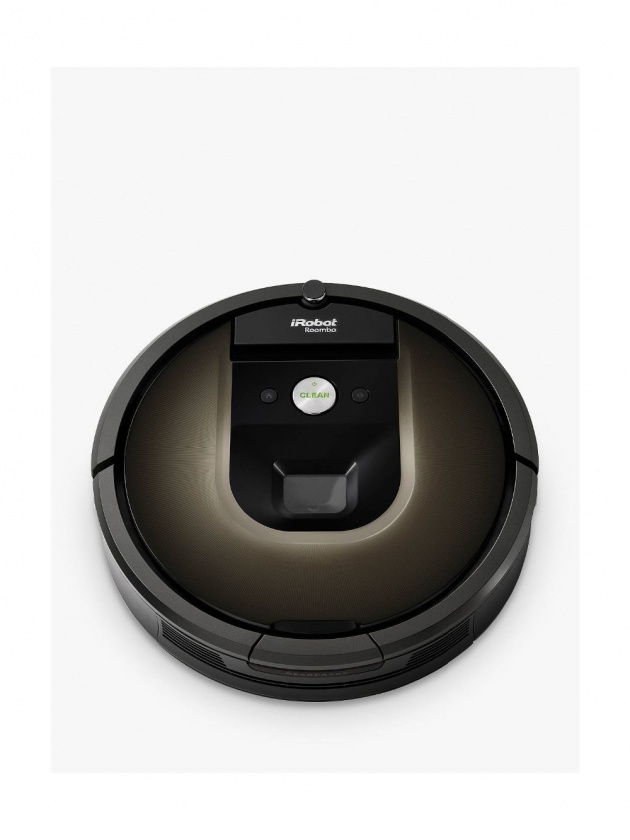 iRobot Roomba 980 Robot Cleaner - Image credit via John Lewis Site
Run Time: N/a
Application compatibility and Voice Command Control Navigation Features
Alexa and Google Assistant Features
This is not the typical kind of Roomba you will get with a camera feature navigation and control system.
Run Time: 120 Minutes
Application compatibility
Alexa And Google Assistant Home Voice control compatibility features
Having a pet in the house may be challenging - when it comes to cleaning their shredded hairs. This type of robot vacuum cleaner is your best choice!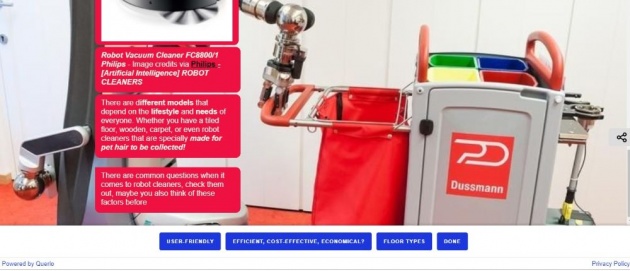 [Artificial Intelligence] ROBOT CLEANERS - Image credit via Querlo char for bitLanders by Elliz - AI Themed c-blogging

iRobot Roomba i7 [ $1,099 Walmart]
Run Time: 90 minutes
Application compatibility
Alexa and Google Home Assistant voice control navigation features
A smart choice, built-in memory and remember your house and floorplan like a pro!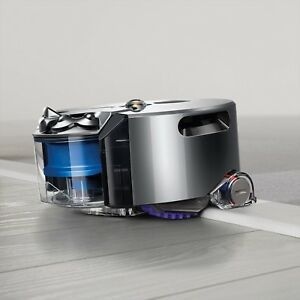 DYSON 360 Eye RB01NB Robot Vacuum Cleaner Cyclone Nickel Blue From Japan - Image credits via eBay
Interact with me on this c-blog to know the wonderful benefits of ROBOT CLEANERS;
We will discuss the following;
- Are they worth the money?
- Will they work on any surface to clean?
- Are they efficient?
- Are they economical?
- Can they be controlled or are they designed to work independently?
==========
On a final thought:
Maybe you are wondering if getting this robot cleaner would really be worth the money you are investing with. They may seem costly but the convenience that they provide cannot be matched. Well, you just have to find the right robot vacuum cleaner that will suit your home interior and the needs.
Take into consideration the factors mention above and the benefits that you can get with my c-blog. At the end of the day, it is not just about how Artificial Intelligence evolves and make new smart devices that simplify our lifestyle or even our workloads. If it makes you feel better to get one, then get one. If you are hesitant, check more reviews.
Thank you for dropping by my blog post. See you sooner!
Check out my other AI Themed C-Blogs as well :)
https://www.bitlanders.com/blogs/artificial-intelligence-the-future-of-sanctuary-with-smart-building/7781155
https://www.bitlanders.com/blogs/3-wonderful-benefits-of-artificial-intelligence-to-parenting/7780968
https://www.bitlanders.com/blogs/ai-themed-c-blogging-benefits-of-artificial-intelligence-to-climate-change/7779795
https://www.bitlanders.com/blogs/ai-themed-c-blogging-fighting-climate-change-with-artificial-intelligence/7778905
https://www.bitlanders.com/blogs/bitlanders-c-blogging-artificial-intelligence-through-home-automation/7776396
https://www.bitlanders.com/blogs/ai-popular-applications-using-artificial-intelligence/7773975
Join our bitLanders team and claim your $1 now. Click here!