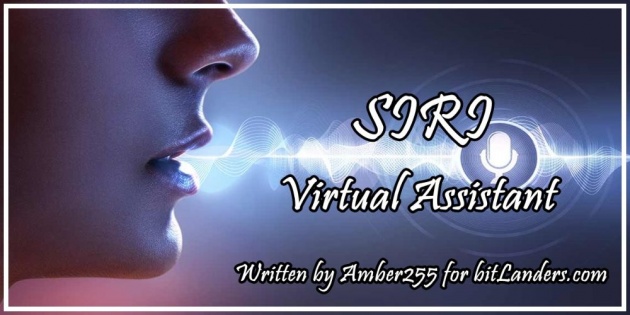 SIRI Virtual Assistant: What Can It Help You With? - Photo credit: keymedium,edition by Amber
SIRI is a personal voice assistant with artificial intelligence that is present on all modern Apple devices. Initially, SIRI was a separate application that users of Apple devices could download from the AppStore. In 2011, Apple acquired SIRI, and the mobile application ceased to exist. For the first time, a voice assistant appeared on the iPhone 4S - as a component of the underlying software.
The application comes with many features with voice, working as an interactive organizer. Before starting and preparing for the day, users wake up with their anxiety, receiving a daily horoscope, and checking the weather with the Foreca weather forecast. They are reminiscent of important events. As for updates, they can read the latest news from selected sites using an RSS feed. They can also read the latest news from Facebook or Twitter.
They can send messages or ring their voices in case of emergencies. They can do research with Google and Wiki. They can take notes or perform calculations when they need to do clerical tasks. They can open Google Maps for navigation and navigate elsewhere. If money withdrawals or automatic cash machines are not available, they can purchase from Shoptimus and book hotels in Smartive Hotels.
To provide a more interactive experience, users can ask SIRI about jokes, play games, or even perform a dance. This application demonstrates its versatility, as it is always available at any time.
Siri is a virtual assistant that is part of Apple Inc.'s iOS, iPadOS, watchOS, macOS, tvOS and audioOS operating systems. The assistant uses voice queries and a natural-language user interface to answer questions, make recommendations, and perform actions by delegating requests to a set of Internet services. The software adapts to users' individual language usages, searches, and preferences, with continuing use. Returned results are individualized.

Credit: en.wikipedia
SIRI can ease the task because it only needs a voice and a few taps. It is very useful to use voice devices when users are too busy to physically open them. Fewer steps are required only to complete tasks.
Virtual assistant SIRI is based on artificial intelligence technology; it is learnable. First of all, you can change the assistant's gender and accent, adjusting to your own convenience. And then start communicating with it so that SIRI's responses and assignments become more personalized for you. You need to speak with an assistant clearly; otherwise, it will understand you incorrectly.
SIRI, like any other smart assistant, still is at an early stage of development. It is are able to help a person in situations when his hands are busy or when a voice request is sent much faster than typing text.
Main Features Of SIRI From Apple:
make a call to the user from the contact list;
send a message dictated by the user;
send a reminder;
launch the camera and take a picture;
set a timer or alarm;
find information on the network at the request of the user;
open any application;
find a restaurant, hotel, or any other institution.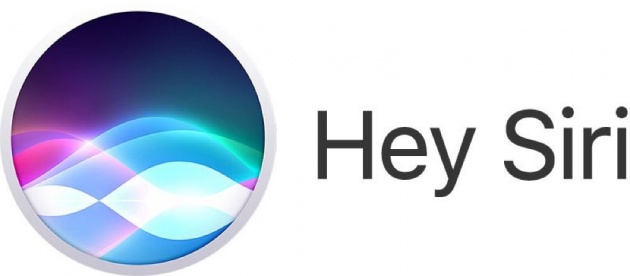 Voice virtual assistant powered by artificial intelligence: SIRI - Photo credit: twitter
User SIRI can get information about the sessions in cinemas that are nearby, get information about the films shown, the actors who played in them, the directors, the awards received, and read the reviews of the Rotten Tomatoes service. In addition, the SIRI assistant can provide useful information about the biographies of various actors, their best roles, and premieres.
You can ask SIRI where in your area you can visit an inexpensive restaurant. Together with the position of the restaurant, SIRI will show various photos of the restaurant, visitors' reviews, and an exemplary menu.
Another useful feature of SIRI in the new iOS6 is the support for Eyes Free. This is a technology of the process of establishing a connection between the iPhone and the car, which allows the driver to interact with the assistant without touching the iPhone. The driver instead uses a special button on the steering wheel, then give a voice command and get the right answer, even without looking at the iPhone screen.
Thanks to Eyes Free, you can not be distracted from the road; the driver will be able to call, send, and get SMS, use the navigation, play music.
Let's chat about all those features on Querlo: SIRI Virtual Assistant: What Can It Help You With? (link opens chat in a full-screen mode, just click on it).
SIRI can be taught to pronounce your name correctly. In the messages that it dials, you can ask to add certain punctuation marks. And if it was mistaken somewhere, simply correct the text manually by tapping on the screen. Without your verification, SIRI will not send the message.
The introduction of SIRI virtual assistant has two undeniable advantages:
The ability to create complex interfaces without compromising usability - it's enough to train the assistant to quickly find the necessary information for the user by voice command. Then the user himself will not face the problem of the "long path" to the desired function or data.
Increase interaction accuracy - thanks to the ability to predict user actions, SIRI finds the exact answer.
Moreover, users can choose on the latest versions of gadgets female or male voice that will be broadcast from the speakers. The advantage of SIRI - professional voice. The voice generator sounds amazingly realistic.
I do not want to diminish the merits of voice assistants, despite the fact that today they are far from perfect. Artificial intelligence has more and more applications in everyday life. As for intruders, they are able to use any technological achievement for their own purposes, but this is absolutely no reason to refuse progress.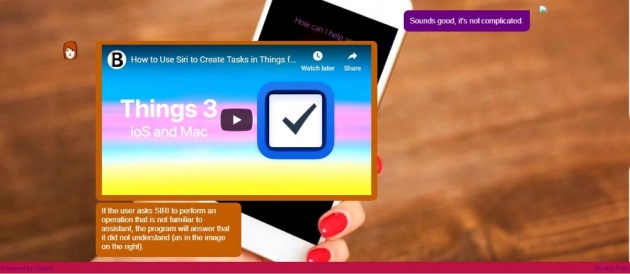 SIRI Virtual Assistant: What Can It Help You With? - Photo credit: querlo
Despite the fact that SIRI is already quite effective and capable of performing many useful actions on voice queries, Apple's virtual assistant has something to strive for. Recent studies have shown that SIRI, though better at recognizing speech with an accent, than Alexa from Amazon, but is defeated by this criterion to Google Assistant.
Apple is not going to stop improving its intellectual assistant - SIRI regularly gains new skills. For example, on iOS 10, an assistant can order pizza to the user's home and make money transfers through the Square Cash service.
The voice-activated app is ideal for cases where users cannot physically interact with their devices. SIRI is the definition of a voice-activated virtual assistant because they make the interaction more convenient than ever before. Each assistant has its own unique features. SIRI is not so human, but it integrates better than others with the functionality of the technology.
************************************************************************
****************************************************************
******************************************
I invite you to participate in Bitlanders AI-themed Blogging and create your own AI-themed blogs and C-blogs on artificial intelligence theme:
bitLanders AI-themed blogging
After the successful launch of "The bitLanders C-blogging", conversational AI blogging by Querlo powered by IBM Watson and Microsoft Azure. bitLanders continues to support its joint venture Querlo. We believe in our mission to promote our future - Artificial Intelligence (AI) - and build AI conversations via blogging, here we are to introduce "bitLanders AI-themed blogging!"

Credit: quote from bitLanders
Always welcome back to check more Querlo Chat blogs on Artificial Intelligence theme.
***************************************************************************************************
Thank you for stopping by and reading my blog.
2019, All Rights Reserved.
You are very welcome to join Bitlanders and share your valuable knowledge and opinion.
***************************************************************************************************