Before I proceed, here is a video of Sam Harris on Artificial Intelligence
Video Credit: Wall Street Mozart via Youtube
The advent of technology has paved the way to the discovery of the internet and AI or Artificial Intelligence. The latter is quite controversial because a lot of people see it as a threat to the workforce and many other things. Well, we can't blame them for feeling that way. Millions of people from all over the world need a stable career to live a comfortable life. But to businesses, AI or Artificial Intelligence is a big help to boost productivity, work faster, etc. Artificial Intelligence isn't only helpful for businesses, but to households as well. If you want to invest in Artificial Intelligence gadgets, continue reading below.
Artificial Intelligence: The Best AI Gadgets Today
With so many Artificial Intelligence gadgets available in the market today, you'll feel quite overwhelmed. But here's to help you make the right choices.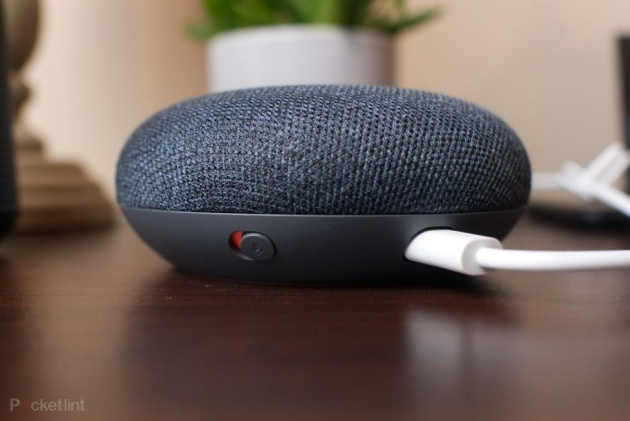 Image Credit: pocket-lint.com
If you think that Artificial Intelligence only comes in the form of a robot, you are wrong. Take Google Home Mini as a perfect example. Google Home Mini is powered by the Google Assistant. It's cute and compact that you wouldn't expect it to be as powerful as the other AI gadgets out there. Control your Google Home Mini using only your voice. You can find answers, set the alarm, turn on your music, start the TV show, and the list goes on. However, as a stand-alone speaker, it may not be as effective as other Bluetooth speakers out there. But it's affordable, and connecting to your smartphone is a breeze.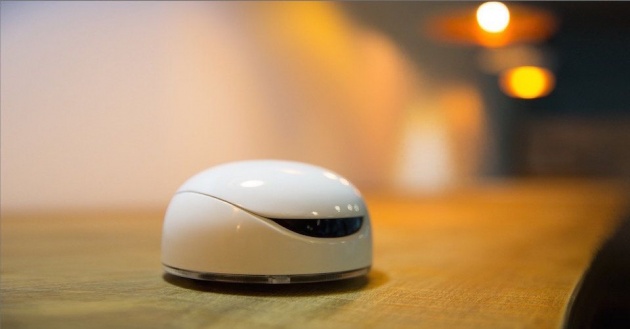 Image Credit: engadget.com
A Vortex robot is perfect for children. It is based on Arduino which is an open-source software and hardware company that is responsible for creating devices that can interact with the real world. It is compatible with majority of Arduino programming language. Kids will enjoy the Vortex robot for sure. Why? Because they can play different games using it, and learn about robotics. And the best part is, you can pair it to your smartphone (Android and iOS). Vortex robot has pre-installed games, too, such as Bumping Fight, Driving, Robot Soccer and Virtual Golf.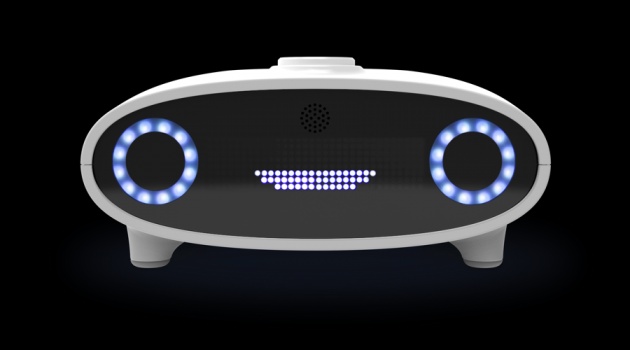 Image Credit: mycroft.ai
Using Artificial Intelligence has a lot of advantages. That's why you have to invest on an AI gadget that can help make your life a lot easier like Mycroft. Mycroft is a hardware and software that will voice enable your life. It works like Google Now and Siri. It uses a natural language processing to reply to your voice. You can ask it to check the weather, give the current time, play your favorite music and videos, record audio, spell words out, etc.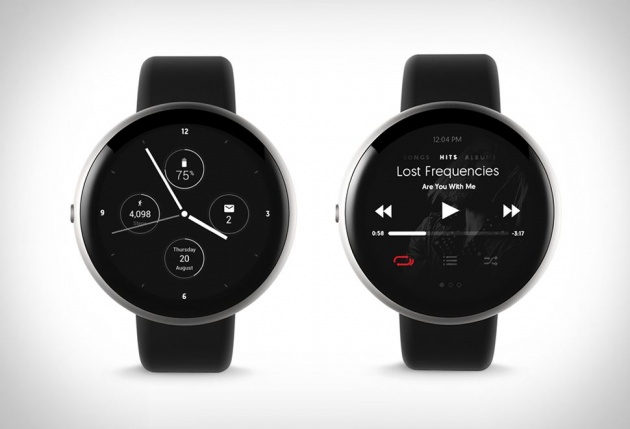 Image Credit: blessthisstuff.com
The Dagadam watch is not only stylish and keeps you updated with time, but it helps to know how to connect with your notifications, too.The "sense" touch bezel is smooth and has touch sensitive for easy scrolling, zooming, etc. Some of the best features of the Dagadam watch is the battery life which lasts up to 3 days, fast wireless charging system, and Android and iOS compatibility. Moreover, you can exchange contact with other people by simply touching both watches together for five seconds.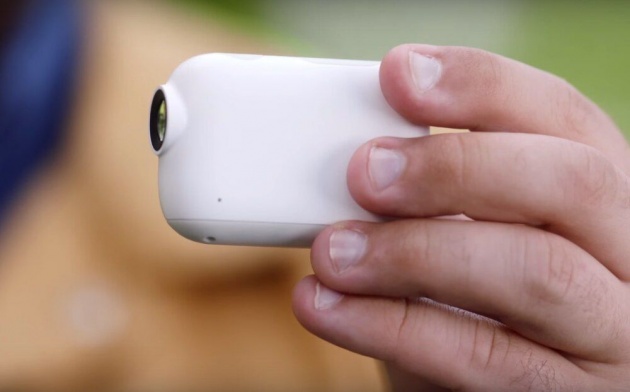 Image Credit: popsci.com
Traveling to a new place is fun and exciting. Moreover, it provides a number of benefits such as it boosts social relationships, allows you to learn a new culture and language, and the list goes on. That is why you have to make sure that all of your memories will last forever. Make it possible by taking videos and photos using a camera like Graava. Graava uses AI and sensor information to know the best scenes in the video you have taken, and edit it automatically. Just choose the length of the video, and Graava will do the rest.
The promise of artificial intelligence and computer science generally vastly outweighs the impact it could have on soma jobs in the same way that, while the invention of the airplane negatively affected the railroad industry, it opened a much wider door to human progress."
Vinci Smart 3D Headphones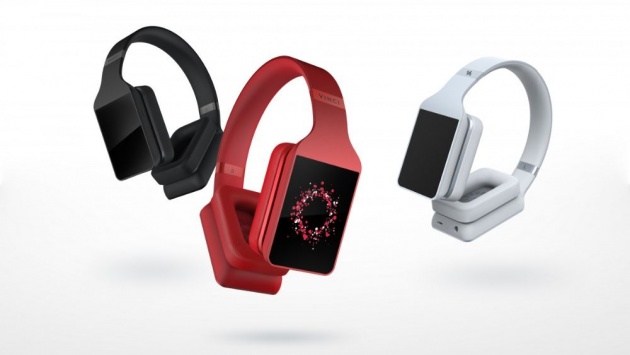 Image Credit: shop.vinci.im
Do you like listening to music? Update your experience by getting the Vinci Smart Headphones. You can control your music using your voice. Moreover, it can be your personal assistant and fitness tracker. And if you like to travel and have an active lifestyle, it will come in handy for sure.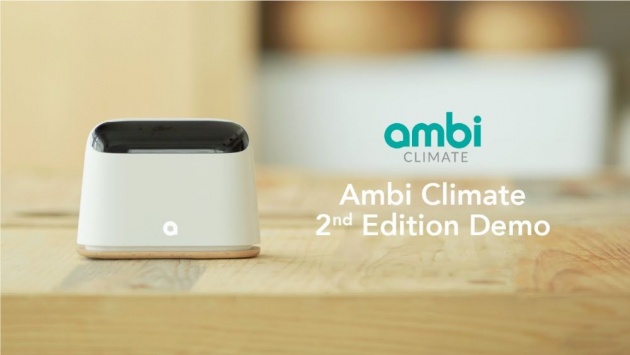 Image Credit: kickstarter.com
Enjoy your air conditioning system more at home with Ambi Climate 2 AI. It can work with a portable AC, wall mounted or window type AC. It will personalize your comfort profile that will help transform your surroundings based on you. You don't have to do constant adjustments anymore because Ambi Climate 2 AI has the machine that can give the ease and comfort that you need.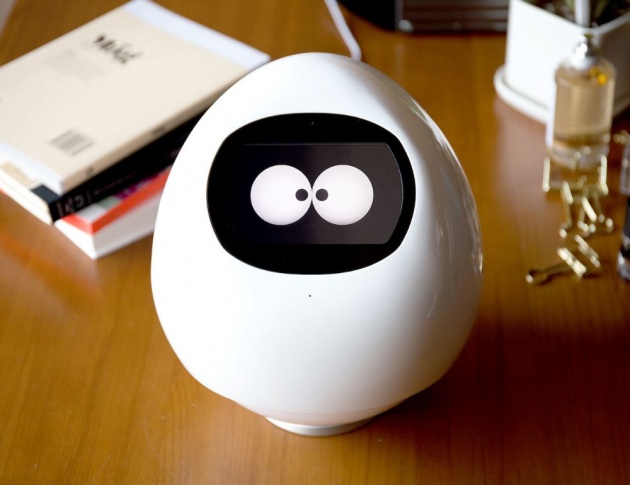 Image Credit: thegadgetflow.com
The Tapia robot can be your assistant slash bestfriend. It can help you remember special events like birthdays and take note of names, too. Also, it can help you make phone calls, set up video chats, check the weather, etc. It has face and voice recognition, so it recognizers its owner. Cool, isn't it?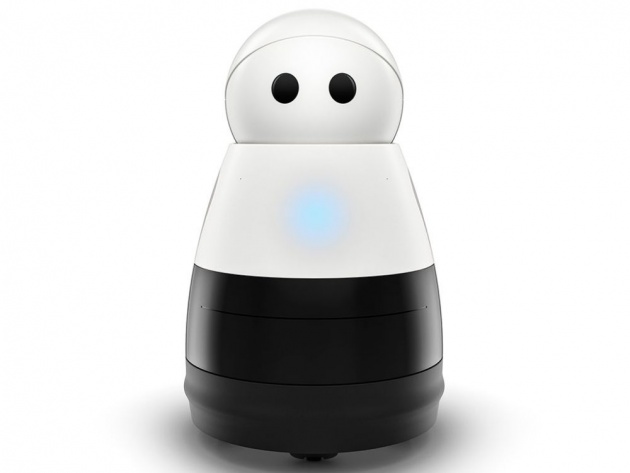 Image Credit: robots.ieee.org
The Kuri Robot is a nice addition to your home. Why? It has camera that can take HD pictures and videos, and can work as an eye around your home while you are away for a business or pleasure trip. It responds to your voice, too, by turning its head to face you. You can use this robot to listen to podcast or play music, too.
Before I say my final thoughts, here is a short video on What is Artificial Intelligence? In 5 minutes
Video Credit: Raj Ramesh via YouTube
Final Thoughts
The advancement of technology has paved way to the breakthrough of computers or machines that can help you have a better life. However, always be a responsible user. Never use it to harm yourself and the people around you.
bitLanders AI-themed blogging

After the successful launch of "The bitLanders C-blogging," conversational AI blogging by Querlo powered by IBM Watson and Microsoft Azure. bitLanders continues to supports its joint venture Querlo. We believe in our missionto promote our future - Artificial Intelligence (AI) - and build AI conversations via blogging, here we are to introduce "bitLanders AI-themed blogging!"
Thank you for reading again, guys!
Written by: freelancermariagrace for Bitlanders