Video Credits: Raj Ramesh via YouTube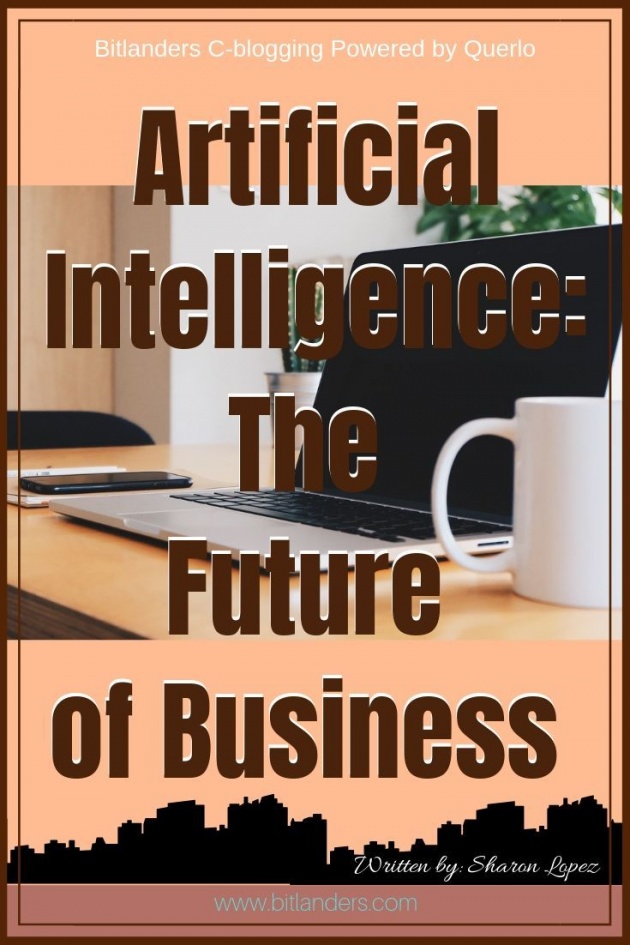 Image Credits: Sharon Lopez via Bitlanders
(Base Image Credits: StockSnap via Pixabay Edited via Canva)
Artificial Intelligence is slowly dominating the world in various ways. It can be observed through the introduction of new technologies that people are using either for personal or business purposes. According to TechRepublic, 61% of businesses have already implemented AI.
Though some of these innovative ideas are just on a starting phase and may not be made available this year or the coming year. One example is the self-driving cars which are said to be made available by 2020 may not be realized. Other things may be too expensive which an ordinary individual cannot afford to have.
But there are many AI-powered applications and devices that we can now fully utilized. Admittedly, these apps are of great help not only to our business but with other areas of life as well.
YOUR BUSINESS POTENTIAL WITH AI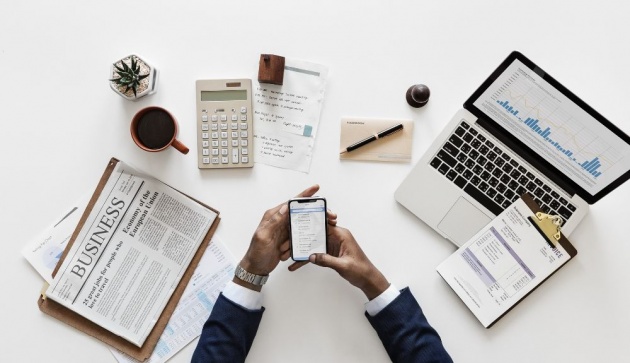 Image Credits: RawPixel via Pixabay
On a recent study conducted by PricewaterhouseCoopers (PWC), it shows that Global GDP will be 14% higher by 2030 because of AI which means a $15.7 Trillion increase on the current GDP.
A considerable percentage of things is now run by artificial intelligence, we can make use of these to scale up our business with minimal or no cost on our part. However, there are various things to consider such as the nature of our business, our skills and knowledge and ultimately, we need to consider the fund that we need in order to pursue having an AI-assisted business.
I have written several blog posts related to the use of artificial intelligence in businesses. One of these is through the use of our very own Querlo Technology to generate leads. If you have a business which is operating online, you may use this technology to generate more leads and sales.
I also wrote a blog is about the use of Artificial intelligence in the Banking Industry and another one about Using Artificial Intelligence in Fast Foods and Restaurants.
WHY DO WE NEED TO STREAMLINE OUR BUSINESS OPERATION WITH AI?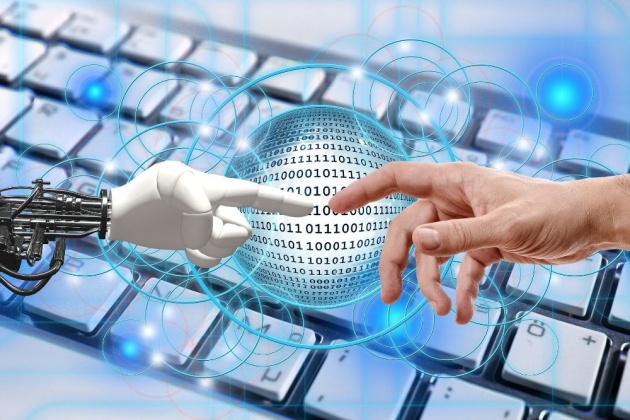 Image Credits: Geralt via Pixabay
If we are in the business for some time, we might not be amenable that using AI is a better option compared to what we had been doing for years. At some point, we might even consider it as a meaningless expense. However, While manual operations can save us some amount at first glance, it is also important to note that the effort could be more advantageous especially if we are considering time and productivity.
Transitioning from the old practice may not be that easy. Some of us may think of it as a waste of time.
But with proper knowledge, we will soon realize that through Artificial Intelligence, we can do more, reach more prospective clients, produce more and gain more profit at less time.
HOW ARTIFICIAL INTELLIGENCE HELPS THE BUSINESS?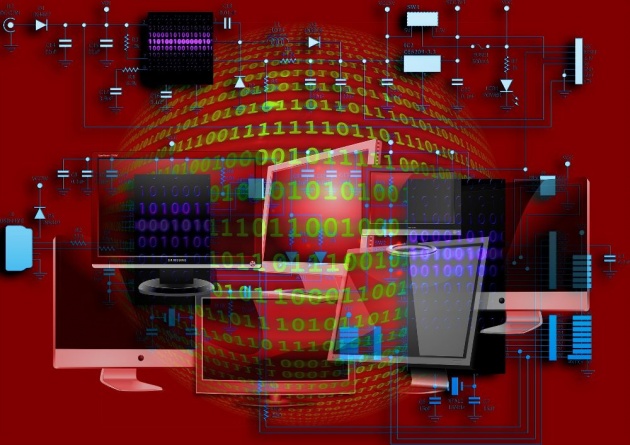 Image Credits: Geralt via Pixabay
You might be wondering in what way Artificial Intelligence can be of help to your business. Especially, if you are just starting and has a limited fund. Integrating artificial intelligence in our business routine would be a wise thing to do.
I have prepared this c-blog where we will talk about the benefits of integrating AI in our business and how to go about it.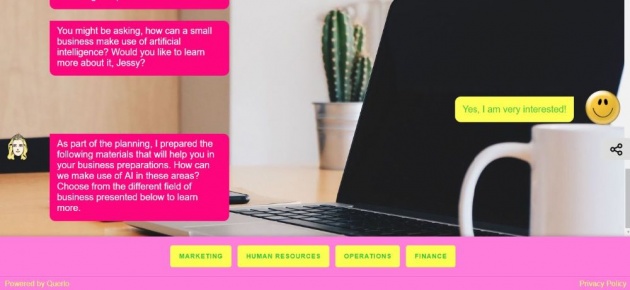 Image Credits: Querlo Screenshot of Artificial Intelligence - The Future of Business
CLICK HERE FOR A FULL-SCREEN VIEW
JOIN ME IN THIS C-BLOG:
The world of business is continuously evolving and sometimes, these changes require some amount of deep understanding before we could recognize their value. Nonetheless, we should continue seeking innovations that could improve our products and services. We should never stop learning because once we do, the rest of the world will leave us behind.
Thank you for reading.
Did you enjoy this c-blog?
You may also find the following interesting:
How to Get High Rating on Your Next AI-Themed Blog
Artificial Intelligence: What You Should Know About Amazon
[Artificial Intelligence] Top AI Companies in the World - IBM
Would you like to earn more from Bitlanders? Join Bitlanders AI-Themed blogging! Learn more about this from Micky-the-Slanted-Salerno's post:
Important Update: BitLanders AI-themed Blogging!
★★★★★★★★★★★★★★★★★★★★★★★★★
Do you need help in creating your c-blog? Let me know and earn more from Bitlanders. You can connect with me on MY SITE and other social media accounts below.
★★★★★★★★★★★★★★★★★★★★★★★★
Querlo Chat's featured image credits: Stocksnap via Pixabay
DISCLAIMER: The views and opinions expressed in this c-blog post are that of the author and does not in any way represent the agency or department she currently belongs.
ADDITIONAL NOTE: The sites mentioned in this post are for information purposes only and links are provided for easy access. The author does not receive any remuneration from the said companies or sites.
★_★_★_★_★
Written for Bitlanders
by ★Sharon Lopez
Date: July 31, 2019
Connect with me!
★ IDEAL CAREER IDEAS★FACEBOOK★TWITTER★PINTEREST★LINKEDIN ★
All Rights Reserved 2019