Artificial Intelligence: The Future Of Sanctuary With Smart Building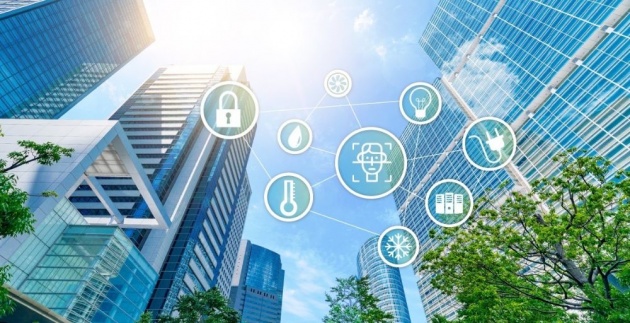 (Photo credits via VIA Technologies, Inc - Artificial Intelligence: The Future Of Sanctuary With Smart Building)
(Video credits via YouTube: Siemens Channel - Artificial Intelligence: The Future Of Sanctuary With Smart Building)
The secret of change is to focus all of your energy, not on fighting the old, but on building the new.

Socrates
Artificial intelligence has come a long way when it comes to providing state-of-the-art technology especially with how they develop means to simplify mankind's demand. One of the key benefits of artificial intelligence in our daily life is how it provides new innovation to make a simplified living not just for us but with the aid of technology in fighting against climate change.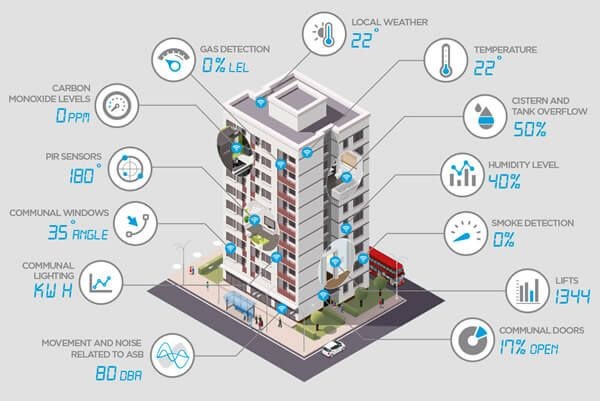 (Artificial Intelligence: The Future Of Sanctuary With Smart Building - Photo credits via The Gibraltar Magazine)
Smart Building + Intelligent Solutins
Enable the high-performance workplace.

Bob Sawhill, CFM
The future of sanctuary with the Smart Building is one of the innovations that are key to how we can fight climate change through the use of artificial intelligence and with the help of new types of shelter not just for residential but with business and industrial sector putting together in one smart building.
Smart Building And Its Benefits

Smart building is the new innovation when it comes to technology and building through a shared and connected information on the buildings management system (BMS) with the efficient state from lightning, water supply, ventilation, air conditioning, and security which is all connected to each other to make sure that the building provides the most optimized efficiency while saving costs and reducing unnecessary use of the system itself to provide the maximum performance in the highest quality level for its occupants or tenants.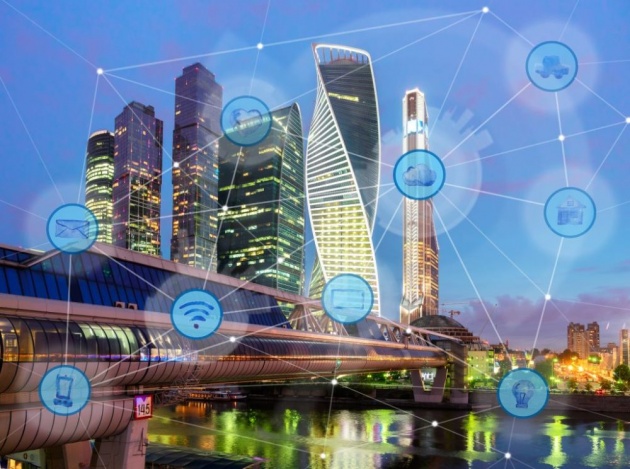 (Twisted Tower - Smart Building - Photo credits via TryEngineering )

With today's architectural design for the smart building, it allows not just the owner but the occupant or tenant itself to maximize the building cost efficiency and reduce unnecessary use of energy. From the sensors indoors but most especially outdoors to monitor the weather condition and based on this data collected, acts for the building to maximize and have an intelligent and fair usage of energy.
It's a building process. It's about playing smart. Our aggresiveness and intensity is our forte, but at times, we have to play a little smarter.

James Jones

One of the main reasons smart buildings were made is because of the wasteful use of energy certain buildings with unmanned rooms still using ventilation or air-conditioning or even heaters that no one enjoys these facilities while the building is using energy that turns into a wasteful cost.
(Video credits via YouTube: Construction Week Channel - Artificial Intelligence: The Future Of Sanctuary With Smart Building)
Smart Building Features

Connected System
One of the main features of a smart building is the connected system inside to produce the buildings highest level of energy efficiency from the water system, ventilation, air conditioning, heater, fire alarms and sensors, Lighting, Power supply, and Surveillance cameras and security alarms.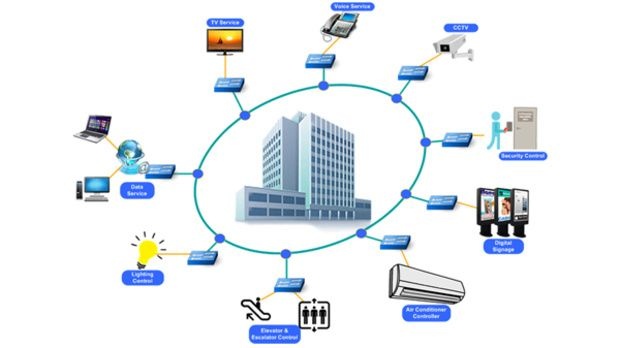 (Smart Building Market Growth - Photo credits via Egypt Business Directory)

Building automation
Real-time data analysis from the building collected from the sensors that are intelligent replaced all over the building so that it connects and reacts to produce the highest level of building efficiency which also manages the cost and reduction of unnecessary use of wasteful energy.
Smart Building came in and got the job done. Eight new kitchens and baths in eight days. They saved us. They help us get out throughout the property, and really got us back on track.

G. Walker
Facilities Manager
Waterton Associates
Pittsburgh, CA

Sensor usage
Data collection is based on the sensors that were present on a smart building to provide real-time access to generators but every system linked to its BMS to provide the highest level of building efficiency. For example, there are sensors that are connected to the buildings window automation which reacts based on where the sun is at its highest peak and allows the buildings motorized shades to react properly to reduce and heat gain or heat loss inside the building which is ideal for its building occupants or tenants to have a convenient stay.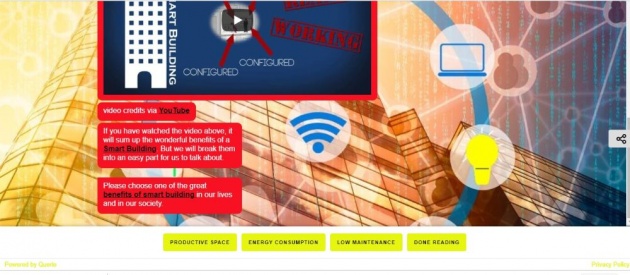 (Photo credit via Querlo chatbot: Artificial Intelligence: The Future Of Sanctuary With Smart Building by Elliz for bitLanders)
Interact with me on my C-blog to know the Wonderful Benefits of Smart Buildings and why they are the new trend in producing high-quality energy-efficient building today.
We will discuss the following:
Productive Space
Managing Energy Consumption
Maintenance and Operational Services

With all the benefits that you can get from smart buildings surely, they will become the new norm of how we deal with an energy-efficient building not just in the future but today.
====
Thank you for spending your time with me on this blog and hope to see you on the next one coming soon.
The images, videos, and links that we're used on this site are all for promotional use and had given proper credits.
Join our bitLanders family and claim your $1 here!
You can also check out my other artificial intelligence team blogs here...
https://www.bitlanders.com/blogs/3-wonderful-benefits-of-artificial-intelligence-to-parenting/7780968
https://www.bitlanders.com/blogs/ai-themed-c-blogging-benefits-of-artificial-intelligence-to-climate-change/7779795
https://www.bitlanders.com/blogs/bitlanders-c-blogging-artificial-intelligence-through-home-automation/7776396
https://www.bitlanders.com/blogs/ai-themed-c-blogging-fighting-climate-change-with-artificial-intelligence/7778905
https://www.bitlanders.com/blogs/ai-popular-applications-using-artificial-intelligence/7773975
=====
This blog post is written for bitLanders in support of its AI-Themed C-Blogging.
bitLanders AI-themed blogging
After the successful launch of "The bitLanders C-blogging", conversational AI blogging by Querlo powered by IBM Watson and Microsoft Azure. bitLanders continues to support its joint venture Querlo. We believe in our mission to promote our future - Artificial Intelligence (AI) - and build AI conversations via blogging, here we are to introduce "bitLanders AI-themed blogging!"


Credit: quote from bitLanders