Jose Mourinho is on the brink: Chelsea manager and his club facing action after red cards and referee rows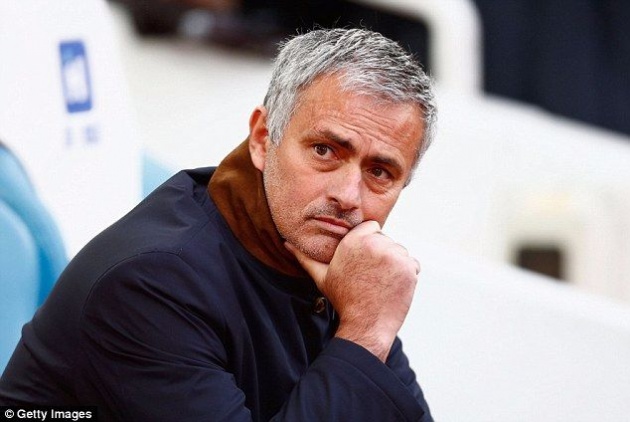 Jose Mourinho's future at Chelsea looks ever more precarious after an extraordinary 2-1 defeat at London rivals West Ham on Saturday, where he was sent to the stands for confronting referee Jon Moss at half-time.
Mourinho faces a hugely important week, with Saturday's game against Liverpool assuming enormous significance after the club suffered a disciplinary meltdown at Upton Park.
Nemanja Matic was sent off, while assistant coach Silvino Louro was also banished to the stands as Chelsea slumped to their fifth league defeat this season.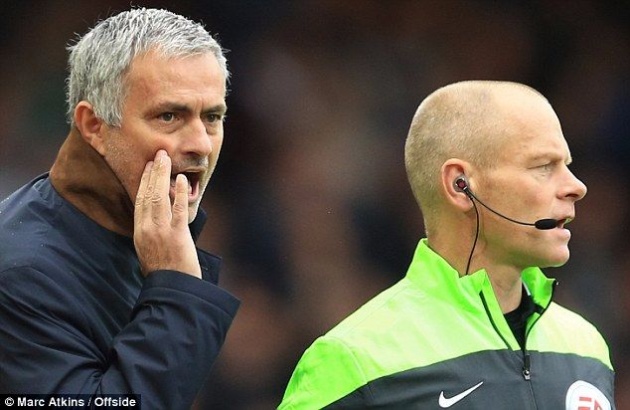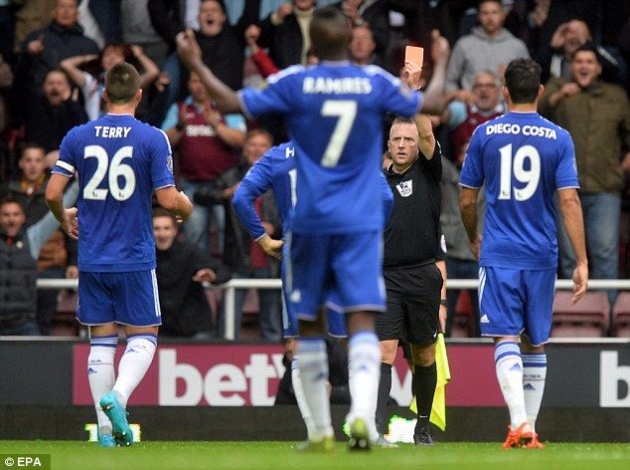 Mourinho confronted Moss in the tunnel after a disputed offside goal was disallowed and Matic had been sent off just before half-time.
The Chelsea manager was then invited into the referee's room to be dismissed. He spent the rest of the match in the directors' box and both he and the club face another raft of disciplinary charges.