The pros and cons of buying and selling online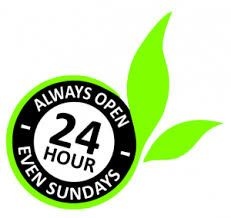 Online shopping is a trend that has taken off worldwide for a variety of reasons. Not only does online shopping provide the convenience of buying and selling from home, it also provides easier and more organized access to a wide variety of goods which may otherwise be out of reach.
In our neighboring country India, with localized versions of international online shopping giants like Amazon and eBay paving the way, e-commerce is experiencing fast growth, leading experts to predict that the market could reach 15 billion US dollars in the country by 2017.
Meanwhile, here in Pakistan, although online shopping hasn't quite reached fever pitch, growth has been respectable. Aside from the scarcity of local e-stores, perhaps the biggest barrier for consumers has been the lack of payment methods, especially when it comes to purchasing products from internationally renowned websites. Such websites often demand PayPal, which is not available to Pakistanis.
Meanwhile, paying with credit cards can prove to be a hassle too. While many Pakistani customers do not possess credit cards, those who do often find their Visa cards and Master Cards rejected simply due to their locations. Here is a guide which will aid you in your shopping needs.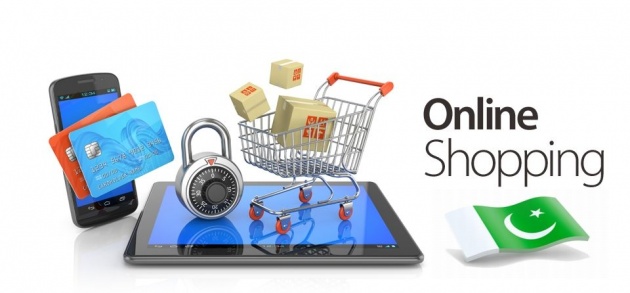 Local websites
As far as Pakistani websites are concerned, paying your seller is a headache-free experience, since most local websites accept cash on delivery. You have plenty of websites at your disposal, including fashion store Daraz.pk, gifts website Tohfay.com, and online books marketplace Kitabain.com, to name a few. For tech fans, galaxy.com.pk is committed to delivering your favorite computer hardware, though the website's customer service can be uneven at best. For females, there is just4girls.pk, an online store that is excellent at delivering cosmetics to your doorstep. My own female family members have positive experiences with it.
Shopping for a greater variety of products can be done via olx.com.pk, where countless Pakistanis list items in classifieds. Considering that anyone can sell on this website, my recommendation is to follow the necessary precautions, including: not issuing payments beforehand, no matter how hard the seller insists; conduct transactions with unknown members in safe public places such as malls or cafes; verify that the seller is genuine by asking pointed questions about their items. In my experience, sellers on olx.com.pk have overinflated sense of the worth of their items, so make sure you do your homework in terms of prices.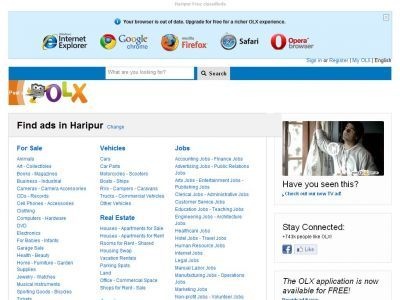 Buying internationally
As an e-shopping enthusiast, I must confess that only international online stores carry the items that I am looking for. While I often buy clothing online, I also purchase gadgets, action figures, board games, comic books and other geeky items to validate my sad existence. While such items are sometimes available at local stores, they are sold much higher than the actual cost.
The most obvious hurdle in buying from such websites is payment options. Most websites, including eBay, only accept PayPal as a payment method.
This leaves Pakistani buyers with few alternatives unless they can find overseas family members to buy their items for them.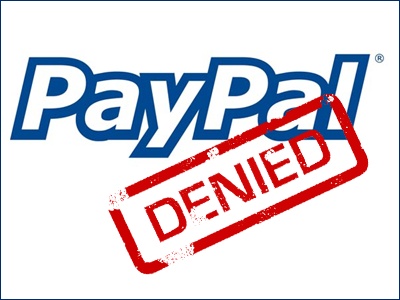 And although other online marketplaces such as Amazon.com are better in that they allow Pakistani buyers to purchase some products with their credit cards, not all products on the store are available for purchase to Pakistanis. An option for such buyers is youpickwebuy.com, a website that will allow you to buy products from leading e-stores worldwide from Pakistan. Of course, relying on such a third party may not be feasible for some, especially considering that this local website carries its own fee as a middleman. My personal recommendation is to make effort and find sellers who are willing to not only ship to Pakistan, but accept Pakistani credit cards as well.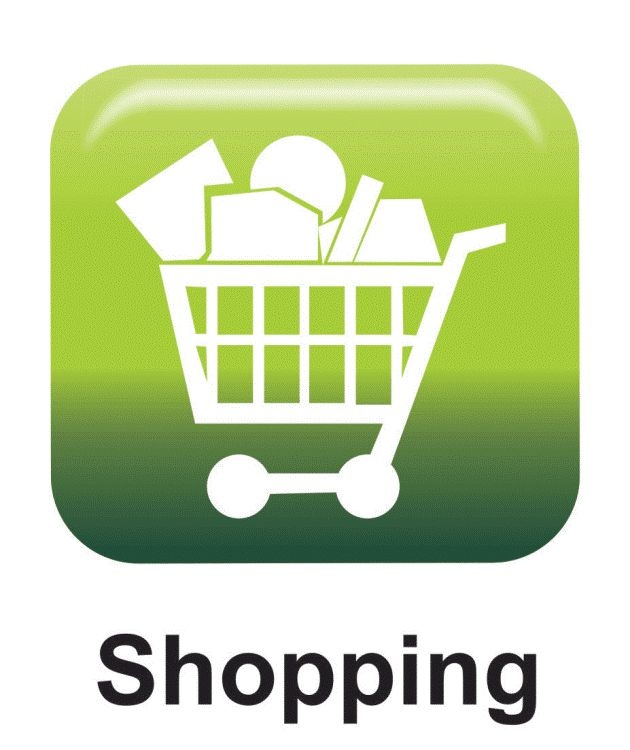 Buyers weary of using credit cards now have more options. Banks such as United Bank Limited (UBL) are providing prepaid Visa cards called Wiz Cards, which are available to anyone after a process of a few days. Customers of UBL can also use their Master debit and Visa debit in a similar fashion, though I'd recommend opening a separate account for this purpose. Similarly, Debit cards of other banks such as Standard Chartered and Bank Alfalah are also accepted on various websites for online shopping.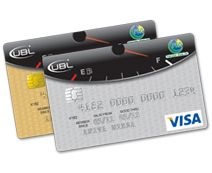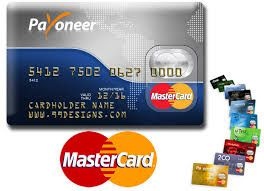 While there are plenty of websites which Pakistani shoppers can find useful, the best place to start looking for Pakistan-friendly sellers is Amazon.com. Although Amazon.com itself won't ship many items to Pakistan, many third party sellers on the website will do so happily. Finding these sellers can be a taxing yet rewarding task.
Another advantage of trying your luck on Amazon.com is that you are less likely to be swindled or sold a knock off product. When choosing a shipping option for your purchase, the most obvious answer is to select a reputable courier to handle your delivery. Unfortunately, courier services often charge a premium price, shipments from the post office.
My personal recommendation is to try the Express or Priority Mall service if you are shopping from USA, and Royal Mail international signed-for, if ordering from the UK. In my experience, not a single package of mine was lost by the Pakistani mail service after it was handed over to them by the overseas postal outlets.