Competition News
Results of the Grand Prix – Ulaanbaatar, Mongolia
Hannah Martin – Bronze, -63kg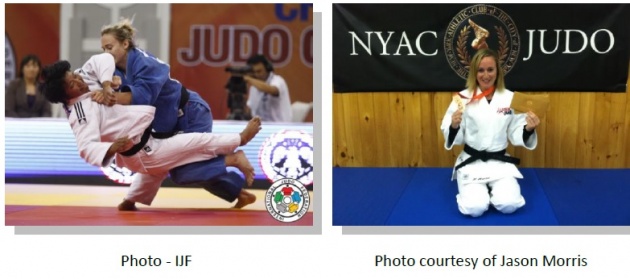 Results of the IBSA Para Pan American Games
Miles Porter – Gold, 100kg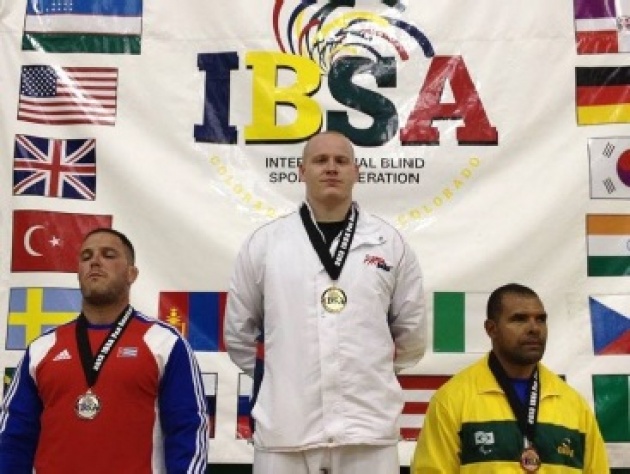 Team USA picked up two gold medals among four total in Colorado Springs Saturday at the IBSA Para Pan American Games for blind and visually impaired athletes.
Myles Porter, 100 kg (USA Judo Training Site, Olympic Training Center, Colorado Springs) took the silver medal in London last summer at the Paralympic Games and he topped the podium today for gold at the IBSA Para Pan American Games. To get to there, Porter defeated the Brazilian and Cuban gold medalists from the 2000, 2004, and 2008 Paralympic Games.
By Ernest Pund
John Walla and Andy Blumenthal Visiting Aziz Bendriss in Morocco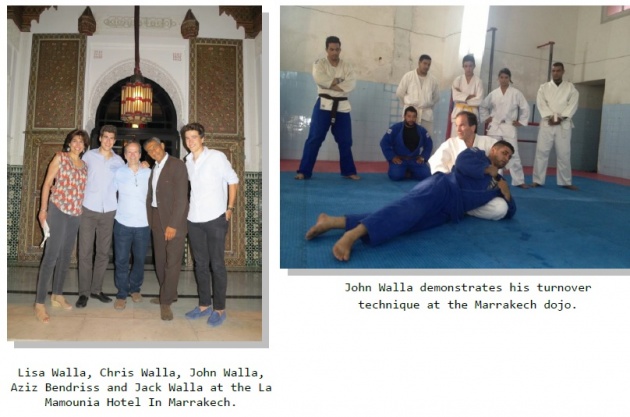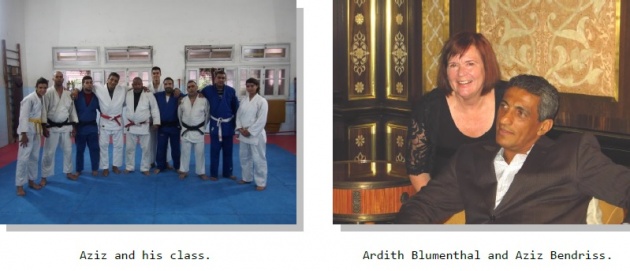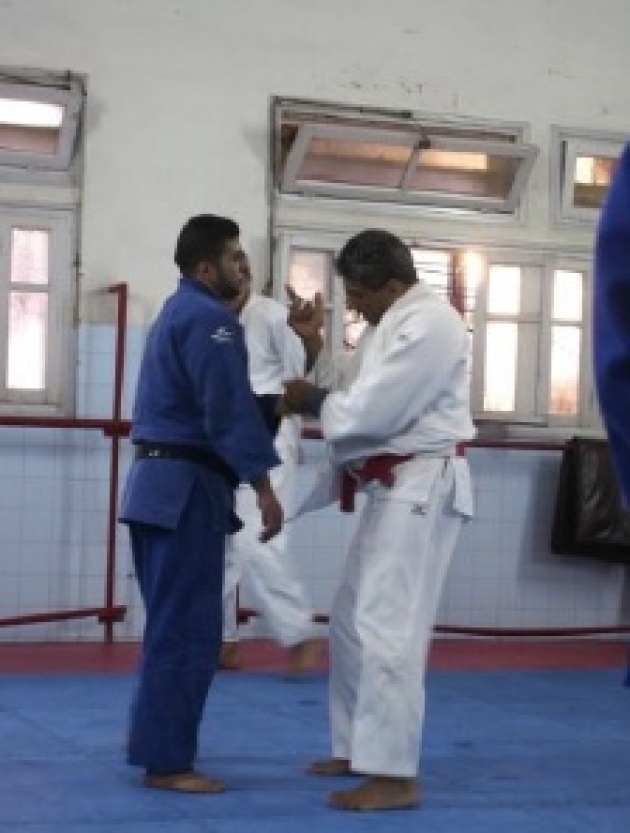 My wife Ardith and I recently visited our friend Aziz in Marrakech where he's the general manager of a hotel (the Delano Marrakech) that's just been chosen by Conde Nast as one of the best new hotels in the world (no surprise there; I said he was the general manager). But he still has time to fit in a couple of judo workouts each week. He tells me it's what keeps him sane.
Although Ettaleb Mohamed, another rokkudan, is the sensei of the dojo, Aziz does his share of teaching and everyone in the class loves his instruction. When John Walla and his family visited Marrakech earlier this year, he, too, visited the dojo and demonstrated some of his unique newaza.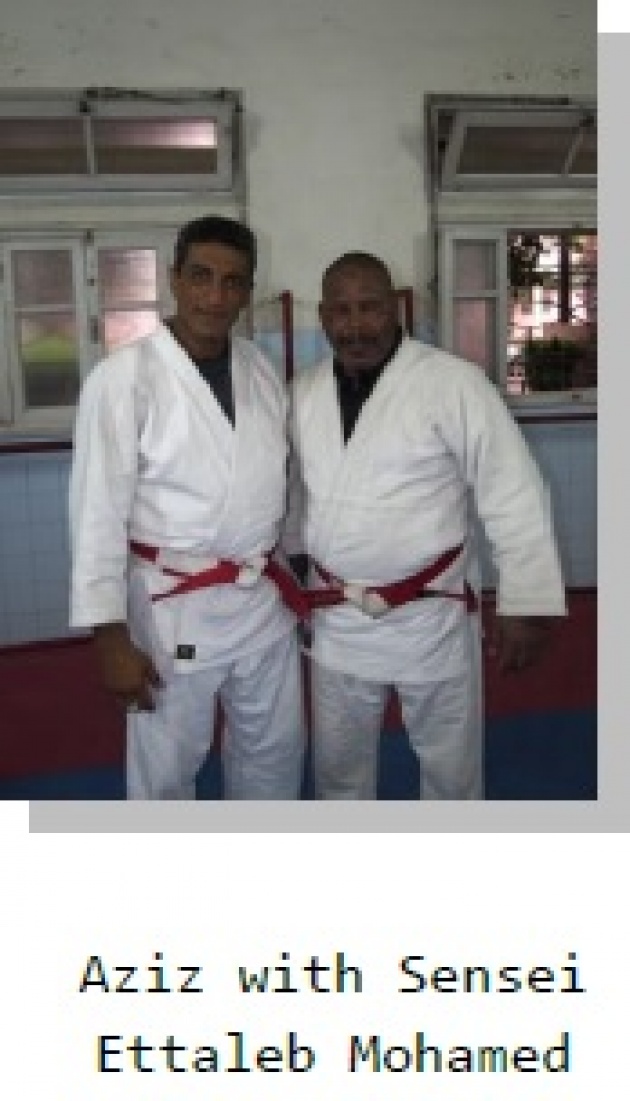 Incidentally, although I'm pretty sure everyone liked John's teaching, since everyone speaks either in Moroccan or, to accommodate me, French, I can't be completely certain. Sorry, no one spoke English, but I can tell you the Japanese sounds the same in Morocco as it does here. The class has some young beginners, a few tough brown belts and several very strong black belts; about 20 students in total. In fact, Aziz tells me that many of the students there will be traveling to the US next year to compete in the New York Open Judo Tournament.
Morocco, by the way, was fabulous. John and his family confirm Ardith's and my experience. They saw the Sahara and many things I missed, but my wife and I enjoyed Marrakech and Casablanca (where we stopped by Rick's Cafe American for you Bogart fans), saw many wonderful things, met many charming and gracious people, and we all strongly recommend a trip to Morocco. – Andy Blumenthal
Congratulations

to Judo Club member and NYARNG Sergeant Adama Ilboudo (Adam) (center left photo) for taking Gold in the 2013 NYARNG Combatives Tournament.
Check out his uchi mata in this video: https://www.facebook.com/photo.php?v=10201418540483268&set=vb.1167491906&type=2&theater
Upcoming Tournaments and Special Events
World Championship - Rio de Janeiro
Start date: 26th August 2013.
End date: 1st September 2013.
Place: Rio de Janeiro, Brazil (BRA)
NYAC Team Members
Men
Nick Kossor
Brad Bolen
Travis Stevens
Myles Porter
Women
Marti Malloy
Hana Carmichael
Hannah Martin
Janine Nakao
2013 Hudson Cup
Date: Sunday, September 22, 2013
Location: HCST Athletic Center
2100 85th Street
North Bergen, NJ 07047
Tournament Director: Billy Martin
516-242-7705 or mailto:hudsoncupjudo@aol.com
Mahopac Judo Invitational
Date: Sunday, September 29th, 2013
Location: American Legion Hall - Post #1080
333 Buckshollow Road,
Mahopac, NY 10541
Tournament Director: Jose Martinez # (917) 821-3857
6th West Point Judo Fall Classic
Date: October 26th, 2013
Location: Arvin Gymnasium, Building 727 Brewerton Road
United States Military Academy
West Point, NY 10996
Tournament Director: Daniel Lorenzen daniel.lorenzen@usma.edu
or at C: 845.238.9594 or W:845.938.3075